This week came the announcement that rail fares will once again rise in March 2021, the first rise above inflation for the first time since 2013.
Rail fares in England to rise above inflation for first time since 2013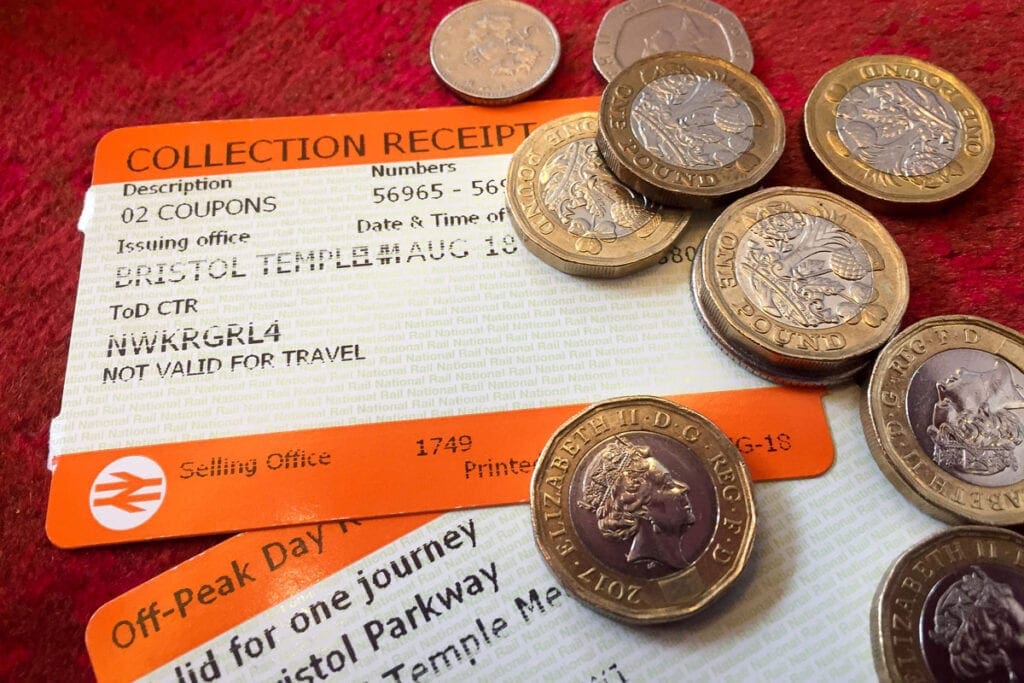 Rail passengers will be hit by an above inflation fares rise for the first time in eight years, the Department for Transport (DfT) has announced.
Ticket prices will increase by an average of 2.6% from March 1 next year, which is July's Retail Prices Index (RPI) measure of inflation plus 1%.
Successive governments have linked fare rises to RPI since January 2014, but the DfT said this policy has been axed due to the "unprecedented taxpayer support" handed to the rail industry over the past 12 months. Click here to find out more.
Network Rail fined £135,000 after boy injured while trespassing on tracks
Network Rail has been fined £135,000 after a teenager suffered serious burns in an incident on tracks in East Lothian, according to the Office of Rail and Road (ORR).
The incident happened on August 19, 2016 on the railway near Queen Margaret University, Musselburgh.
A group of teenagers entered a gap in the railway fence before the 13-year-old boy climbed on to the roof of a tank wagon on a freight train that was stopped at signals. Click here to see more.
Prioritise regional links over HS2, say Government advisers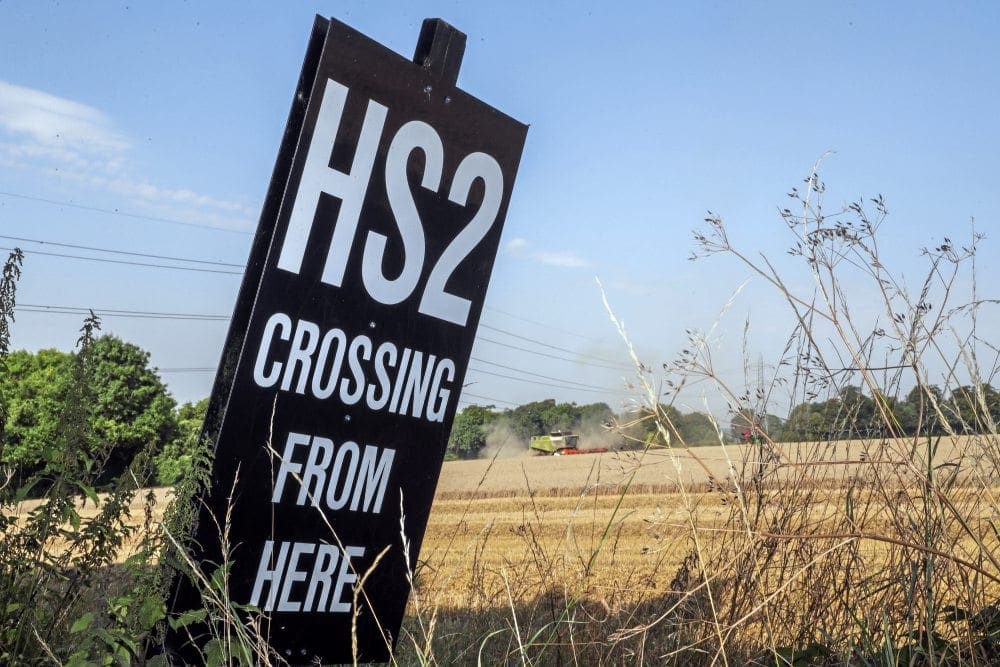 Regional rail links should be prioritised over HS2, according to Government advisers.
The National Infrastructure Commission (NIC) has recommended that investment should be focused on boosting mainline services across the North and the Midlands rather than the eastern leg of the high-speed railway to Leeds.
Its Rail Needs Assessment stated it would be "potentially cheaper and faster" to deliver improvements to regional journeys through a combination of new lines and upgrades, rather than Phase 2b of HS2. Click here to see more.
Hitachi Rail to launch UK first long distance battery trains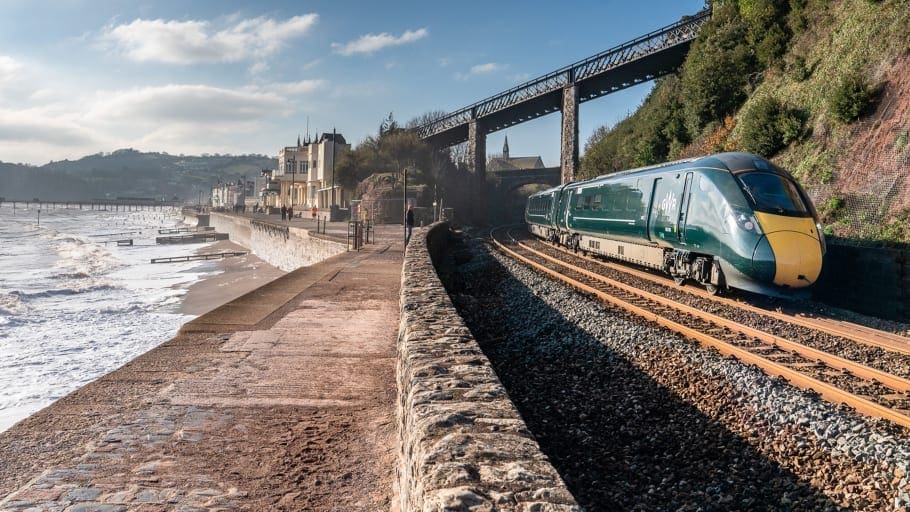 Long-distance trains will run on battery power in a UK first, manufacturer Hitachi Rail has announced.
The firm has launched a plan for Great Western Railway (GWR) services between London Paddington and Penzance, Cornwall, to operate by a combination of electricity, diesel and batteries.
The line is only partially electrified, with the majority of the 300-mile route requiring diesel power. See how the batteries will improve rail services here.
Thameslink returns to Tube map after 22-year absence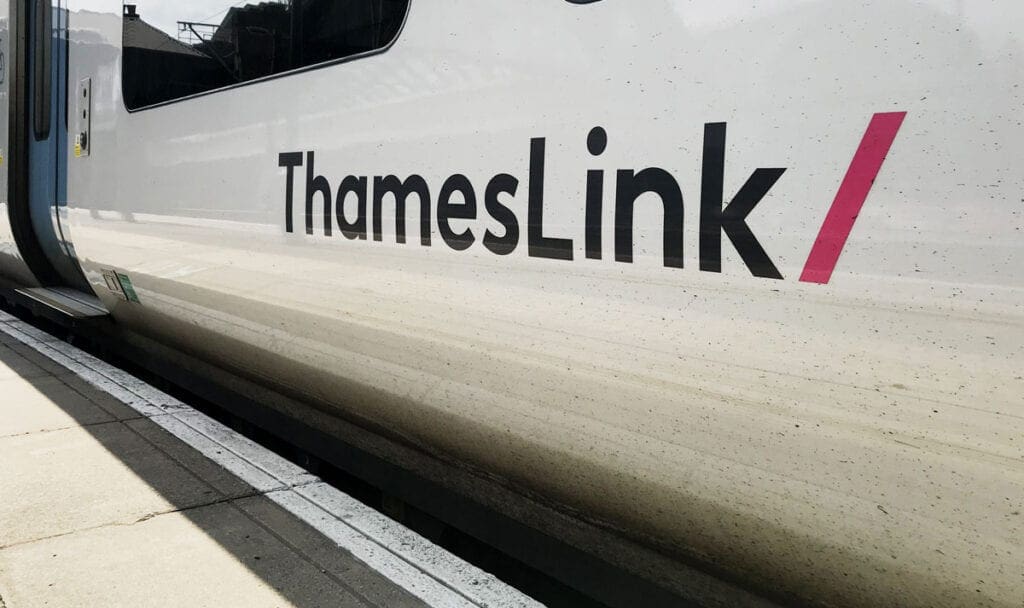 A major rail line is returning to London's Tube map 22 years after being removed.
Thameslink services will be back on the map from next month following a long-running campaign, Transport for London (TfL) said.
The network runs between Bedford and Brighton via central London, including stations such as London Bridge, Blackfriars and St Pancras International. It will be marked as a pink and white segmented line where it passes through central London. Click here to see more.
GWR cancels Christmas rail services after COVID-19 outbreak among crew
A train operator has announced it will cancel "a small number" of services over Christmas due to a coronavirus outbreak among staff.
Great Western Railway (GWR) said it will run an amended timetable from December 21 to 27 to give passengers "greater clarity". This will include providing "road transport at key locations". Find out if your services have been affected.
Swanage Railway put on more Steam and Lights trains due to demand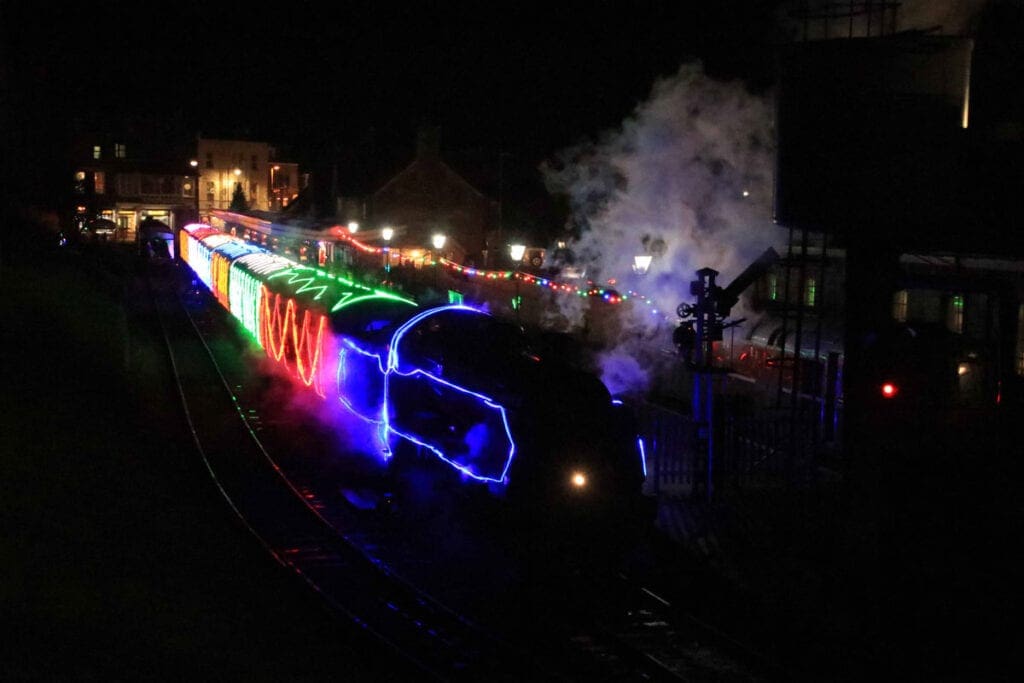 Dedicated Swanage Railway volunteers are to operate two extra 'Steam and Lights' trains on December 31, 2020 – due to unprecedented demand for the service.
With a steam locomotive at each end, the brightly lit six-carriage train departs Swanage station at 5.15pm and 7.15pm for the one-hour round trip to Corfe Castle and Norden.
North Yorkshire Moors Railway will NOT close this winter season
North Yorkshire Moors Railway (NYMR) has confirmed that in a festive first, the attraction will break from its usual winter tradition of shutting down to visitors, and will instead remain operational from December until March 2021.
From Boxing Day, the North Yorkshire Moors Railway will be operating The Optimist, a daily service which travels 24-miles along the heritage line from Pickering to Whitby, which has proved hugely popular amongst visitors this year. Click here to see more.
Britain's steam railways want planners to approve new coal mine
The Heritage Railway Association is calling for support for the Dewley Hill surface mine application.
Newcastle City Council will meet today (December 18) to determine a planning application for a new surface mine. The mine would produce up to 800,000 tonnes of high quality north-east coal.
Approval of the scheme would bring a reprieve to the nation's heritage steam operators, currently dependent on dwindling availability of home-produced coal.
Latest service updates
CrossCountry – Train services are now able to run normally between Bristol Parkway and Newport.
Gatwick Express – Gatwick Express services remain suspended until further notice. Southern and Thameslink are still running to and from Gatwick Airport, and will provide journey options to both London and Brighton.
Grand Central – There will be no Grand Central trains from Sunday 27 December until Friday 1 January due to engineering works.
Great Western Railway – The railway line has now reopened between Bristol Parkway and Newport following an engineering problem that occurred earlier this month on a bridge near Patchway.
Hull Trains – Hull Trains services have now resumed with a revised timetable following the suspension of services during the national lockdown. The latest timetable can be downloaded here.

The Government is asking everyone to help control the spread of coronavirus by trying to reduce journeys during this new period of national restrictions. If you need to travel, for example to work, for education or other legally permitted reasons, then you can, but you should walk or cycle where possible. Please plan ahead and if possible travel during quiet times.

We will continue to run as much of the network as possible and will update our website with any service changes. Please check before you travel.

We're doing all we can to make sure those who need to travel can continue to use public transport safely and everyone must continue to take the simple steps of good hand hygiene, wearing a face covering in stations and for your whole journey, and social distancing wherever possible.
Due to Crossrail works the following services will be affected. Please check before you travel and plan your journey ahead of time.
Due to engineering work, on Sunday 20 December, there will be no service between:
No service between Wandsworth Road and Clapham Junction. South London line services will run to/from Battersea Park. Use local bus routes to continue your journey.
No service between Clapham Junction and Willesden Junction until 11:00. Use local bus routes.
No service between Camden Road and Stratford after 21:45. For Caledonian Road & Barnsbury, use local bus route 274 to/from Camden Road or walk to/from Highbury & Islington. Rail replacement buses will run. Alternate late-night buses will continue westbound from Camden Road to Richmond.
No service between Highbury & Islington and Dalston Junction after 22:00. Rail replacement buses will run. Alternatively, use local bus route 30.
Tuesday 22 and Wednesday 23 December: No service between Camden Road and Willesden Junction after 23:45. Use local buses.
Boxing Day: No service between:
Richmond and Willesden Junction
Sydenham and Crystal Palace
Surrey Quays and New Cross/Clapham Junction
Gospel Oak and Barking
Liverpool Street and Enfield Town/Cheshunt/Chingford
Euston and Watford Junction
Boxing Day to Monday 28 December: No service between: Highbury & Islington and Dalston Junction, Romford and Upminster. Rail replacement buses will run between Highbury & Islington and Dalston Junction.
Check before you travel and plan your journey ahead of time.
Metros around the country
There are no new service information updates.
Some services are cancelled due to driver availability. Please leave extra time for your journey. Sorry for the inconvenience caused. Details of affected journeys can be found here.
To keep safe, plan your journey in advance, avoid travelling at busier times if you can, wear a face covering unless exempt, stay apart from others and wash your hands frequently.
For more timetable information visit nexus.org.uk
Stay at home and avoid travel, except for work, education, or other legally permitted reasons.
Following the latest government announcement, we want to reassure customers that still need to travel with us during lockdown that we will be operating a full service during this time.
As a result of the COVID-19 pandemic, services are now operating between 07:00 and 19:00 Monday to Saturday.
This was based on staff availability to provide a reliable service to key workers and those making essential journeys.
Sunday services will still operate between 08:00 and 20:00.
Due to the ongoing impact of the Coronavirus pandemic we are having to make short notice changes to our services, with effect from Saturday 7 November.
All routes will operate to the current timetables but services will end at around 8pm every day. There will be no service on any routes after around 8pm.
The current frequencies of service are unchanged;
YELLOW & BLUE: Up to every 15 minutes during the day, every 20 minutes at other times and on Sunday
PURPLE: Every 30 minutes
TRAM TRAIN: Every hour
Please be aware that due to the short notice of these changes, timetables on tram stops may be incorrect until updated information can be posted. Additionally, some journey planning tools and websites may also offer incorrect journey information.
The first tram and last tram will run at their usual time, but customers should expect trams to operate every 15 minutes during the day with this being kept under constant review.