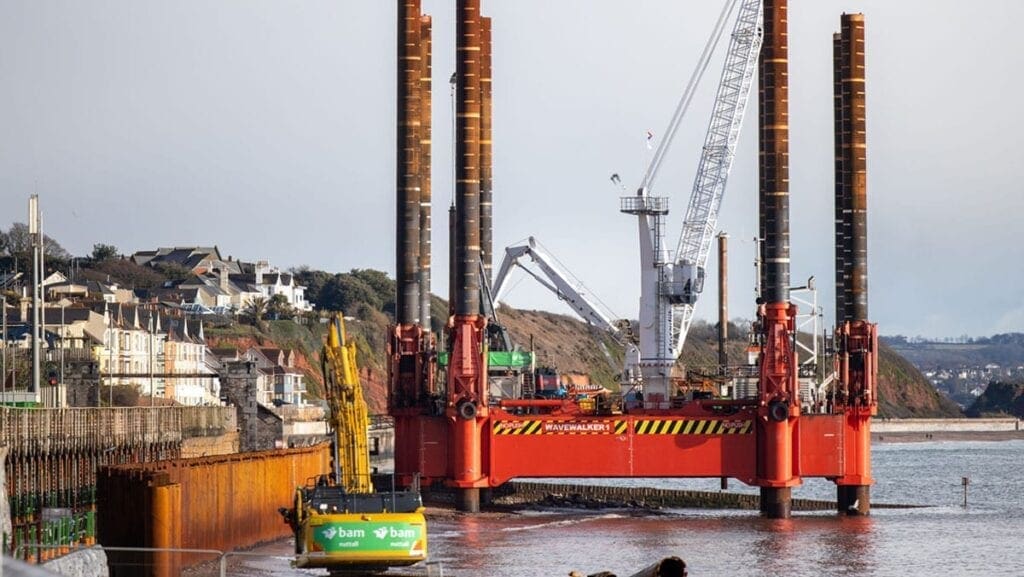 A new sea wall at Dawlish is protecting the section of railway track that was washed away seven years ago in devastating storms, according to Network Rail.
In February 2014, storms struck the south Devon coastline at Dawlish and cut off the only railway line to the South West.
Related articles
But now, a new sea wall built at the site is proving to be effective at protecting the railway and town from rising sea levels and extreme weather, Network Rail says.
The company believes a new sea wall, which is due to be completed by the start of 2023, will safeguard the area for at least 100 years.
Chris Pearce, interim western route director for Network Rail, said: "We are really pleased with the progress we have made in Dawlish.
"Many will remember the significant damage to the railway in 2014 and the impact it had on Dawlish and the wider south west, and the work we are continuing to do in Dawlish will protect the town and region for at least the next 100 years."
Construction of the new sea wall began in May 2019, with the first section completed in July last year.
The new, bigger sea wall was officially opened last September and runs for 360 metres along Marine Parade, west of Dawlish station.
Pictures taken during construction showed waves crashing over the top of the wall where the wave returns had not been installed, but successfully being deflected back to sea where the curved panels were in place.
Further storms have seen the track remain protected along this section but still being flooded on the east side of the station, where work on the second section of new sea wall is ongoing, Network Rail added.
Work on the second section began in November and is expected to take about two years to complete, concluding by the start of 2023.
Once finished, the 415 metre section stretching from the Coastguard breakwater east of Dawlish station to the Colonnade breakwater, will link up with the already-completed first section.
Rail Minister Chris Heaton-Harris said: "The damage to the sea wall in Dawlish caused shockwaves across the country back in 2014, and it has been a huge feat of engineering to get the new structure to where it is today.
"I have seen for myself the incredible work that has gone into the first phase of the sea wall, and once completed our investment will provide a resilient railway for generations to come."