This week's roundup of news from the UK railway industry.
Eurostar: UK government 'must commit to supporting rail firm'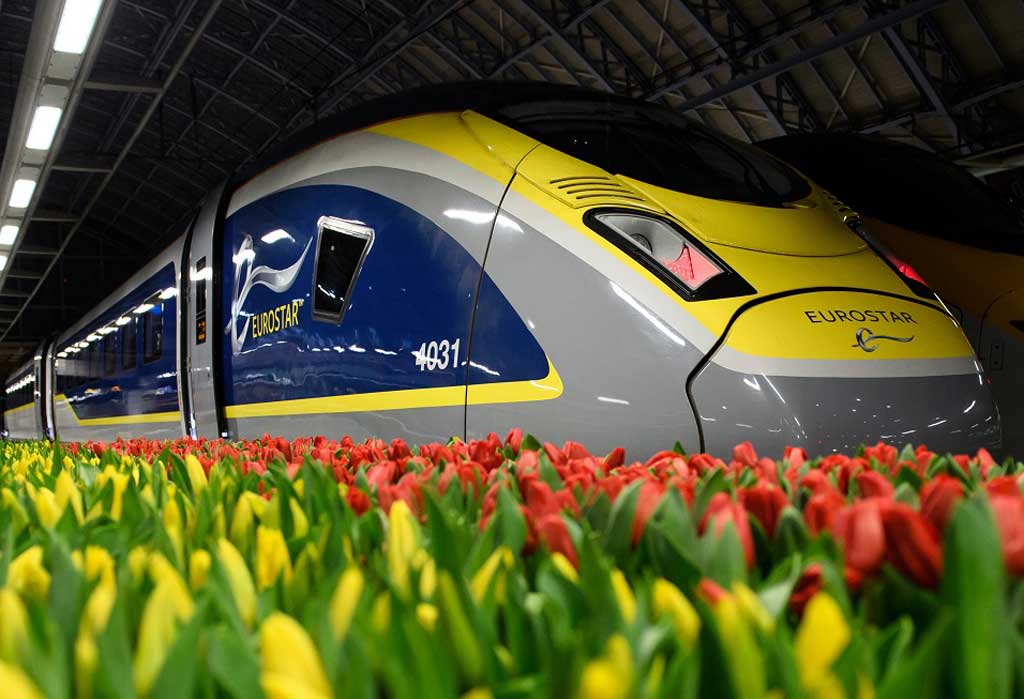 The UK and French governments must make a joint commitment to support Eurostar during the pandemic, according to the Transport Select Committee chairman.
Eurostar has been hit hard by the COVID-19 pandemic, with a 95% drop in passenger numbers. The firm is running just one daily train in each direction between London and Paris, and between London and Amsterdam via Brussels.
That is a stark change from before the pandemic, when Eurostar were operating more than 50 daily services. Click here to read more.
Storm Christoph: 'Terrifying consequences' of weather on railway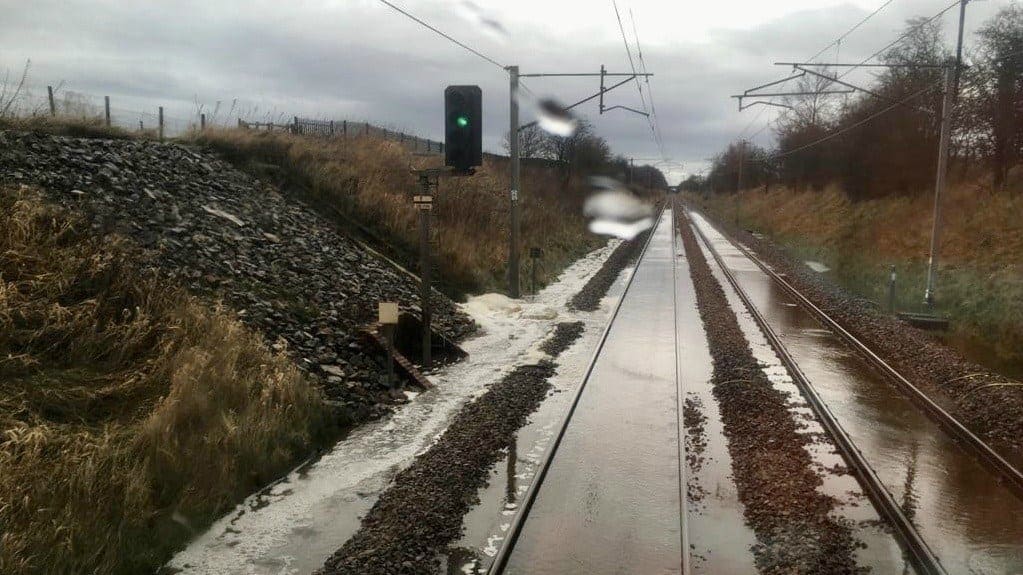 The Rail, Maritime and Transport union (RMT) has warned of the severe consequences that adverse weather could have on rail services.
The union has raised concerns with Network Rail about insufficient resilience to poor conditions which could endanger passengers and rail workers.
The warning comes a week after the collapse of part of an Aberdeenshire rail bridge due to appalling weather, close to the site Stonehaven tragedy. Click here to read more.
Investigation as rail worker one second from being hit by train
A railway worker was nearly hit by a 60mph train as he retrieved a bag from the tracks.
The Rail Accident Investigation Branch (RAIB) has launched a probe into the incident at Rowlands Castle station, Hampshire, on December 19.
The Network Rail mobile operations manager was able to get on to a platform and clear of the train just before it passed through the station without stopping. Click here to read more.
RAIB: Train sped through 5mph restriction zone at 45mph near Beattock
An investigation is under way after a passenger train travelled at 45mph through a 5mph restriction zone near Beattock, put in place due to problems with an embankment.
The Avanti West Coast passenger service between Glasgow Central and London Euston entered the emergency speed restriction near Beattock, in Dumfries and Galloway, at 12.25pm on December 20, 2020.
According to the Rail Accident Investigation Branch (RAIB), the restriction was in place "because of the earlier failure of an embankment". Click here to read more.
Ministers accused of failing to get a grip on 'ballooning costs' of HS2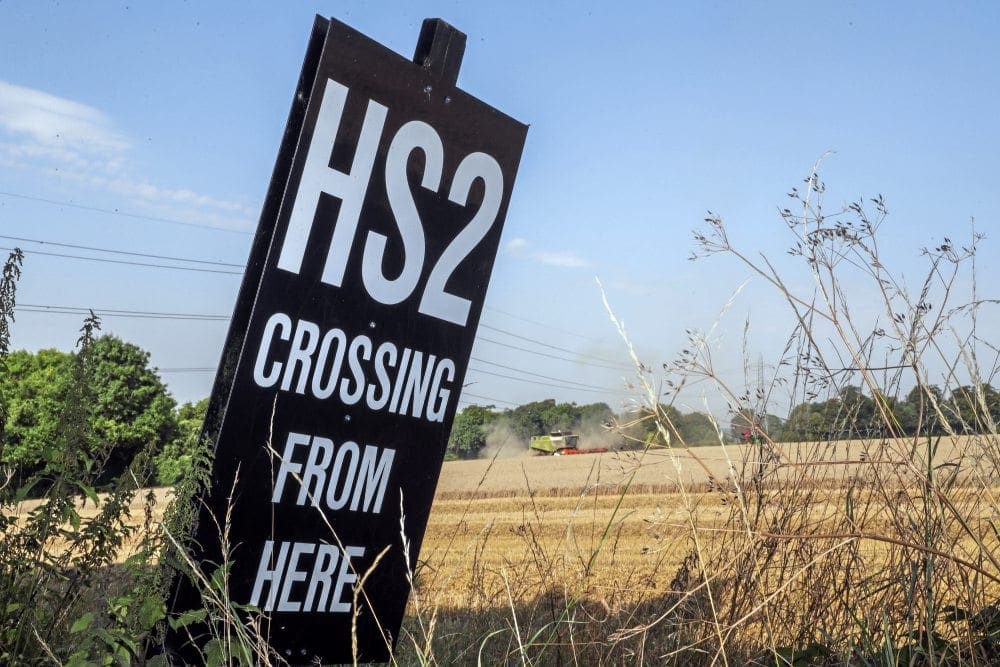 Ministers have been accused of failing to "get a grip" on the "ballooning costs" for HS2.
Speaking in the Commons, Labour's shadow transport minister Tanmanjeet Singh Dhesi raised concerns that cities such as Leeds could miss out on the benefits of the high-speed rail link.
The project, which would connect London to Birmingham, Manchester and Leeds, has faced multiple delays and rising costs. Click here to read more.
Manchester services will 'significantly improve' from May 2022
Train reliability in and around Manchester will "significantly improve" from May 2022, according to the Department for Transport (DfT).
A consultation has been launched on three options to amend timetables in a bid to boost performance and punctuality.
Each choice has been designed to reduce the risk of knock-on delays when a train is held up, although some services will be axed. Click here to read more.
Rail staff recognised for rescuing vulnerable people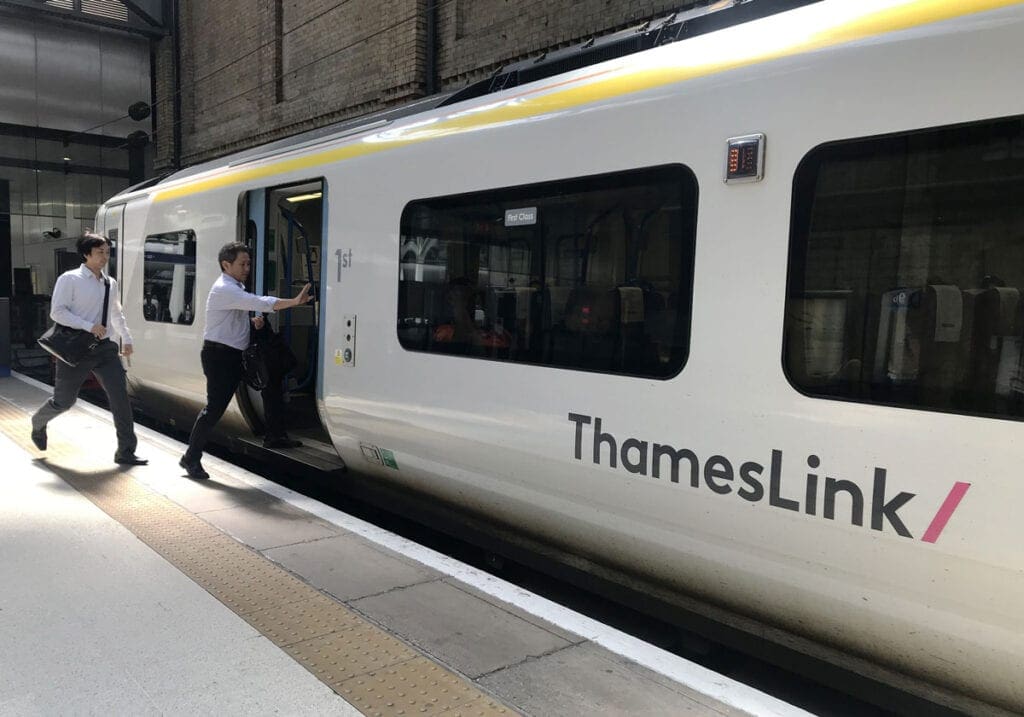 Dozens of rail staff have been recognised for their life-saving actions in rescuing vulnerable people.
Almost 60 workers from Govia Thameslink Railway (GTR), which operates Thameslink, Great Northern, Southern and Gatwick Express services, were recognised with Samaritans-sponsored Lifesaver Awards.
They were praised for their compassion and bravery in putting their Samaritans training and listening skills to the test by helping vulnerable people to safety. Click here to read more.
Latest service updates
CrossCountry – Train services are now able to run normally between Bristol Parkway and Newport.
Gatwick Express – Gatwick Express services remain suspended until further notice. Southern and Thameslink are still running to and from Gatwick Airport, and will provide journey options to both London and Brighton.
Grand Central – From Saturday 9 January until Sunday 28 February, Grand Central service will be suspended, as a result of the national restrictions that are in place. You can find more information here. A reduced service will continue to operate until the end of the day on Friday 8 January.
Great Western Railway – The railway line has now reopened between Bristol Parkway and Newport following an engineering problem that occurred earlier this month on a bridge near Patchway.
Hull Trains – The latest timetable can be downloaded here.

To help stop the potential spread of coronavirus, the UK, Scottish and Welsh governments have decided that the wearing of face coverings when travelling by train or other public transport is compulsory in all parts of Britain. So, if you travel by train, make sure you bring a face covering to wear.
We will continue to run as much of the network as possible and will update our website with any service changes. Please check before you travel.

We're doing all we can to make sure those who need to travel can continue to use public transport safely and everyone must continue to take the simple steps of good hand hygiene, wearing a face covering in stations and for your whole journey, and social distancing wherever possible.
Due to Crossrail works the following services will be affected. Please check before you travel and plan your journey ahead of time.
Monday 18 to Friday 22 January, there will be a reduced frequency between Richmond and Stratford. There will generally be two trains per hour between Richmond and Willesden Junction, which will continue to Stratford. There will generally be six trains an hour between Willesden Junction and Stratford, which will start from Richmond or Clapham Junction.
Check before you travel and plan your journey ahead of time.
Metros around the country
From Tuesday 1 December, there will be no step-free access available at The Hawthorns stop as Network Rail begin work to replace the lifts that serve our tram stop. Once completed, in March 2021, the lifts will provide a more reliable step free access for train and metro customers using this stop.
National lockdown: Stay at home. Only use public transport for essential purposes. Avoid travelling at busier times if you can, wear a face covering (unless exempt), open train windows to help with ventilation, stay apart from others and wash or sanitise your hands frequently.
For more timetable information visit nexus.org.uk
Stay at home and avoid travel, except for work, education, or other legally permitted reasons.
Following the latest government announcement, we want to reassure customers that still need to travel with us during lockdown that we will be operating a full service during this time.
We are currently working towards reintroducing passenger services on a line-by-line basis this morning with the aim of running our timetabled service from approximately midday. Services may be subject to delay and passengers are advised to continue checking @merseyrail on Twitter and the website before they travel.
Due to the ongoing impact of the Coronavirus pandemic we are having to make short notice changes to our services.
All routes will operate to the current timetables but services will end at around 8pm every day. There will be no service on any routes after around 8pm.
The current frequencies of service are unchanged;
YELLOW & BLUE: Up to every 15 minutes during the day, every 20 minutes at other times and on Sunday
PURPLE: Every 30 minutes
TRAM TRAIN: Every hour
Please be aware that due to the short notice of these changes, timetables on tram stops may be incorrect until updated information can be posted. Additionally, some journey planning tools and websites may also offer incorrect journey information.
The first tram and last tram will run at their usual time, but customers should expect trams to operate every 15 minutes during the day with this being kept under constant review.