Should essential transport workers be next in line for COVID-19 vaccinations? Plus, rail passengers are being urged to check their journeys as timetables are cut following lockdown measures.
Rail passengers urged to check journey times as timetables are cut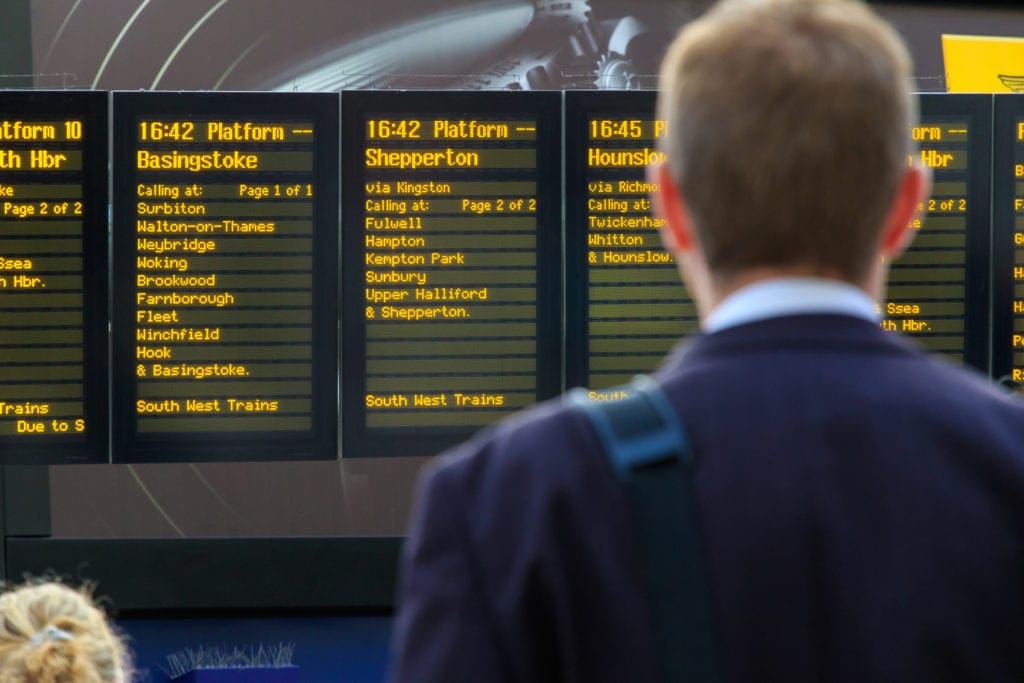 People who need to travel by train during lockdown are being urged to check journey planners as timetables are slashed.
Services are being cut from around 87% of normal levels to 72% due to the latest COVID-19 lockdown in England.
Industry body the Rail Delivery Group (RDG) said this reflects the lower number of people travelling and provides better value for money for taxpayers, who are subsiding franchised train operators to keep trains running. Click here to find out more.
RAIB investigation after trains 'more than double speed limit'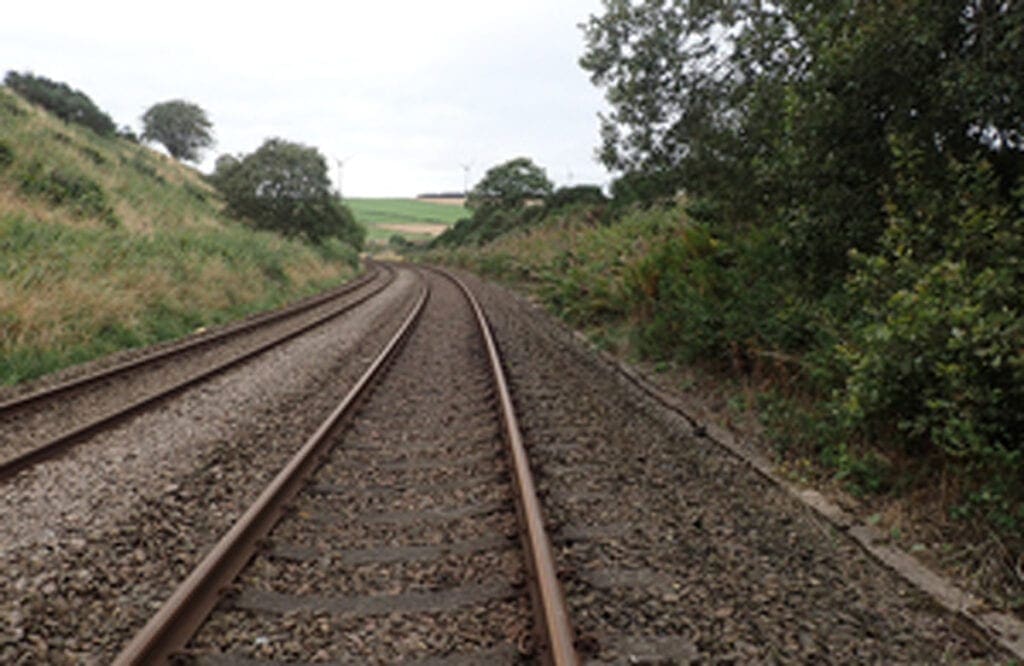 An investigation has been launched into trains speeding through the site of the Stonehaven rail crash despite emergency restrictions being in place over landslip fears.
The Rail Accident Investigation Branch (RAIB) said two passenger trains travelled at more than double the speed limit between Laurencekirk and Portlethen stations in Aberdeenshire on December 4 last year.
It said the emergency speed restriction of 40mph was imposed "as a precaution in case forecast heavy rainfall caused ground movements affecting the safety of the railway". Click here to find out more.
North Yorkshire Moors Railway crisis appeal secures future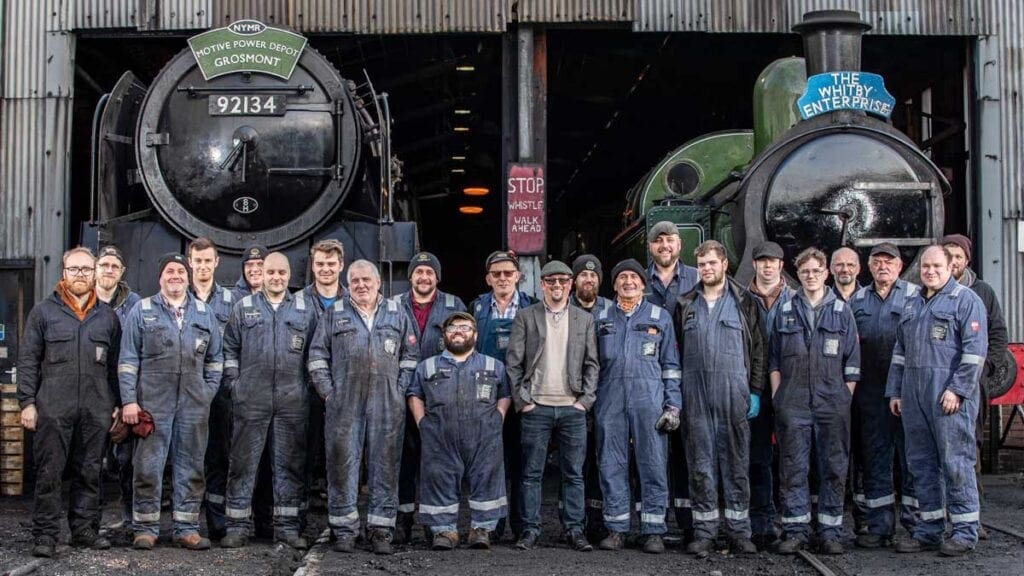 The North Yorkshire Moors Railway has announced the success of its Crisis Appeal, set up to support the charity during the COVID-19 pandemic.
At its close, the appeal had raised an incredible £440,000.
The emergency fundraising appeal went live at the start of the first lockdown in Spring 2020, to raise vital funds from the loss of operating and to ensure that the railway could operate as planned in the future. Click here to see more.
GWSR faces survival challenge after 77% fall in passengers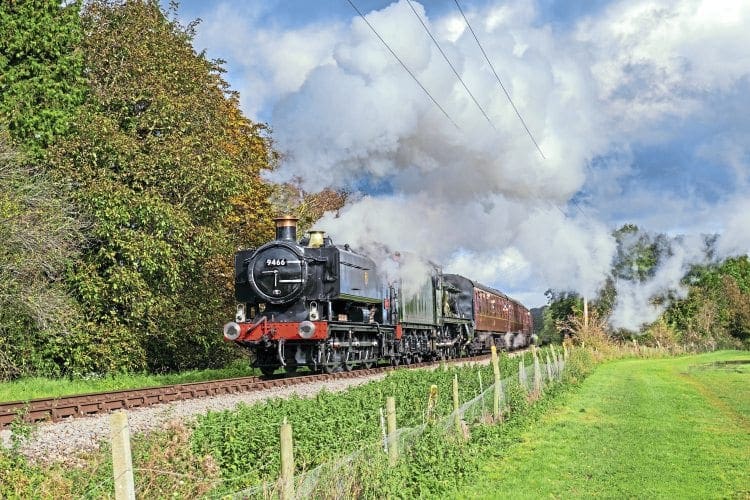 A heritage railway has warned it must raise cash to survive after suffering a 77% drop in passenger numbers in 2020.
The Gloucestershire Warwickshire Steam Railway (GWSR) carried fewer than 29,000 passengers last year due to the coronavirus pandemic. This compared with 125,000 during the previous 12 months.
The railway – which runs for 14 miles (22.5km) through the Cotswolds – responded to the lost revenue by dipping into its financial reserves and obtaining government funding of up to £318,000. Click here to see more.
UK engineering first as 11,000 tonne tunnel is installed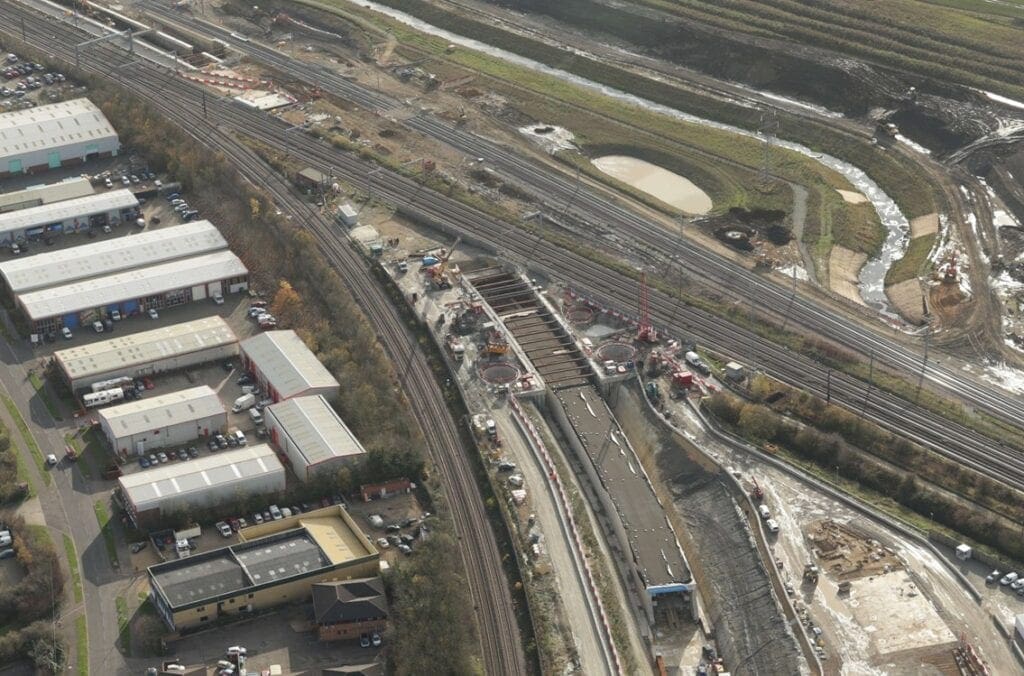 A massive 11,000 tonne curved concrete box is to be pushed under the East Coast Main Line (ECML) in a first for UK engineering.
The structure, which weighs more than the Eiffel Tower, is being installed in a painstaking nine-day operation as part of the £1.2 billion East Coast upgrade.
Engineers have spent the last nine months building the new tunnel by the side of the East Coast Main Line as trains have sped past between London and Edinburgh. Click here to find out more.
Essential transport workers 'should be next in line for COVID-19 vaccine'
Essential transport workers should be next in line for vaccination against COVID-19, a union is urging.
The Transport Salaried Staffs' Association (TSSA) has written to transport ministers across the UK saying that frontline transport workers have "put their lives on the line" during the pandemic.
General secretary Manuel Cortes said all essential transport workers should be next in line for vaccination after vulnerable groups and healthcare and care workers. Click here to find out more.
Rail bosses vow to consult disabled passengers after 'distress'
Rail chiefs have promised to consult disabled passengers and groups in future after they failed to do so during refurbishment work at Manchester Victoria station.
Wheelchair users had to drag themselves up steps to access the station or use a stair-climber when lifts were being replaced in September 2019.
Network Rail failed to complete a disability impact assessment and consult with disabled passengers or groups to determine whether arrangements to replace the lifts were appropriate, said the Equality and Human Rights Commission (EHRC). Click here to find out more.
New rules for travellers arriving in England to come into force
New rules that will require international travellers to test negative for COVID-19 before arriving in England will come into force from Monday, a transport minister has said.
From 4am on January 18, passengers arriving in England by train, boat or plane – including UK nationals – will have to take a test up to 72 hours before leaving the country of departure.
They will need to present proof of a negative test result to their carrier on boarding while the UK Border Force will conduct spot checks on arrivals. Click here to find out more.
Successful completion of £16m investment in Scotland's Railway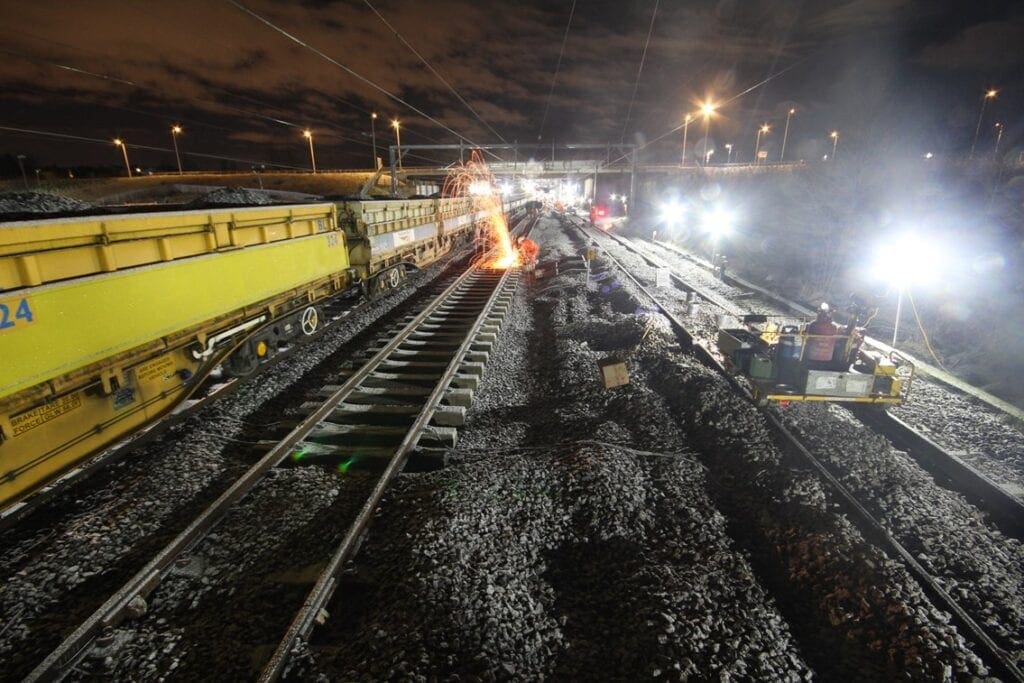 Passengers and freight customers will benefit from more reliable services after the successful delivery of £16m of enhancements on Scotland's Railway.
Engineers worked around-the-clock over Christmas and New Year at dozens of locations to carry out vital projects to renew key pieces of infrastructure.
From Christmas Eve until the early hours of Saturday, January 2, engineers were working at Cadder to the north of Glasgow to replace over 1km of track and renew or refurbish 12 sets of points. Click here to see more.
Latest service updates
CrossCountry – Train services are now able to run normally between Bristol Parkway and Newport.
Gatwick Express – Gatwick Express services remain suspended until further notice. Southern and Thameslink are still running to and from Gatwick Airport, and will provide journey options to both London and Brighton.
Grand Central – From Saturday 9 January until Sunday 28 February, Grand Central service will be suspended, as a result of the national restrictions that are in place. You can find more information here. A reduced service will continue to operate until the end of the day on Friday 8 January.
Great Western Railway – The railway line has now reopened between Bristol Parkway and Newport following an engineering problem that occurred earlier this month on a bridge near Patchway.
Hull Trains – The latest timetable can be downloaded here.

To help stop the potential spread of coronavirus, the UK, Scottish and Welsh governments have decided that the wearing of face coverings when travelling by train or other public transport is compulsory in all parts of Britain. So, if you travel by train, make sure you bring a face covering to wear.
We will continue to run as much of the network as possible and will update our website with any service changes. Please check before you travel.

We're doing all we can to make sure those who need to travel can continue to use public transport safely and everyone must continue to take the simple steps of good hand hygiene, wearing a face covering in stations and for your whole journey, and social distancing wherever possible.
Due to Crossrail works the following services will be affected. Please check before you travel and plan your journey ahead of time.
Monday 4 to Friday 8 January, there will be a reduced frequency between Richmond and Stratford. There will generally be two trains per hour between Richmond and Willesden Junction, which will continue to Stratford (the first train at 0558 from Richmond will not operate). There will generally be six trains an hour between Willesden Junction and Stratford, which will start from Richmond or Clapham Junction.
Check before you travel and plan your journey ahead of time.
Metros around the country
From Tuesday 1 December, there will be no step-free access available at The Hawthorns stop as Network Rail begin work to replace the lifts that serve our tram stop. Once completed, in March 2021, the lifts will provide a more reliable step free access for train and metro customers using this stop.
National lockdown: Stay at home. Only use public transport for essential purposes. Avoid travelling at busier times if you can, wear a face covering (unless exempt), open train windows to help with ventilation, stay apart from others and wash or sanitise your hands frequently.
For more timetable information visit nexus.org.uk
Stay at home and avoid travel, except for work, education, or other legally permitted reasons.
Following the latest government announcement, we want to reassure customers that still need to travel with us during lockdown that we will be operating a full service during this time.
We are currently working towards reintroducing passenger services on a line-by-line basis this morning with the aim of running our timetabled service from approximately midday. Services may be subject to delay and passengers are advised to continue checking @merseyrail on Twitter and the website before they travel.
Due to the ongoing impact of the Coronavirus pandemic we are having to make short notice changes to our services.
All routes will operate to the current timetables but services will end at around 8pm every day. There will be no service on any routes after around 8pm.
The current frequencies of service are unchanged;
YELLOW & BLUE: Up to every 15 minutes during the day, every 20 minutes at other times and on Sunday
PURPLE: Every 30 minutes
TRAM TRAIN: Every hour
Please be aware that due to the short notice of these changes, timetables on tram stops may be incorrect until updated information can be posted. Additionally, some journey planning tools and websites may also offer incorrect journey information.
The first tram and last tram will run at their usual time, but customers should expect trams to operate every 15 minutes during the day with this being kept under constant review.