The best coverage of today's railway scene.
Each issue of Railways Illustrated offers a comprehensive round-up of the latest news and topical events from the UK across the present-day railway, including heritage traction in operation on the main lines.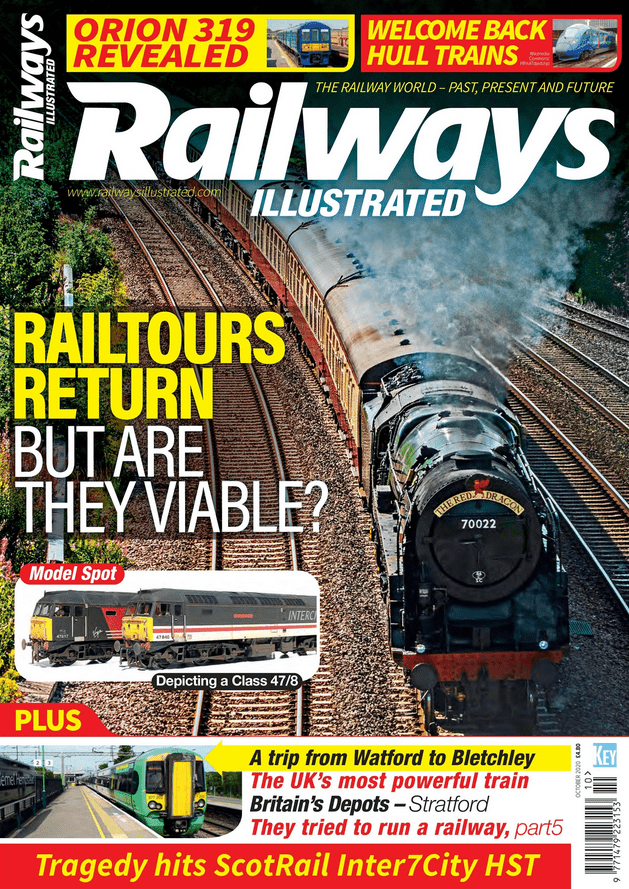 Railways Illustrated reflects the energy and vitality of the present-day railway scene. Here's what's coming up in the October issue:
Britain's Depots – Stratford
The East London depot was once one of the largest in the UK. Alex Fisher charts its history.
Model Spot – Detailing Class 47/8s
Simon Bendall describes how to model the Class 47/8s primarily used on Cross Country routes.
They tried to run a railway: Part 5
Ian McLean continues his story of the London Midland Railway control logs for early 1986.
Article continues below…
Advert
The October issue of Railways Illustrated is on sale now!