As England enters another full lockdown, rail operators are again working with the government to ensure adequate rail services are running.
Rail operators and Government to assess rail service levels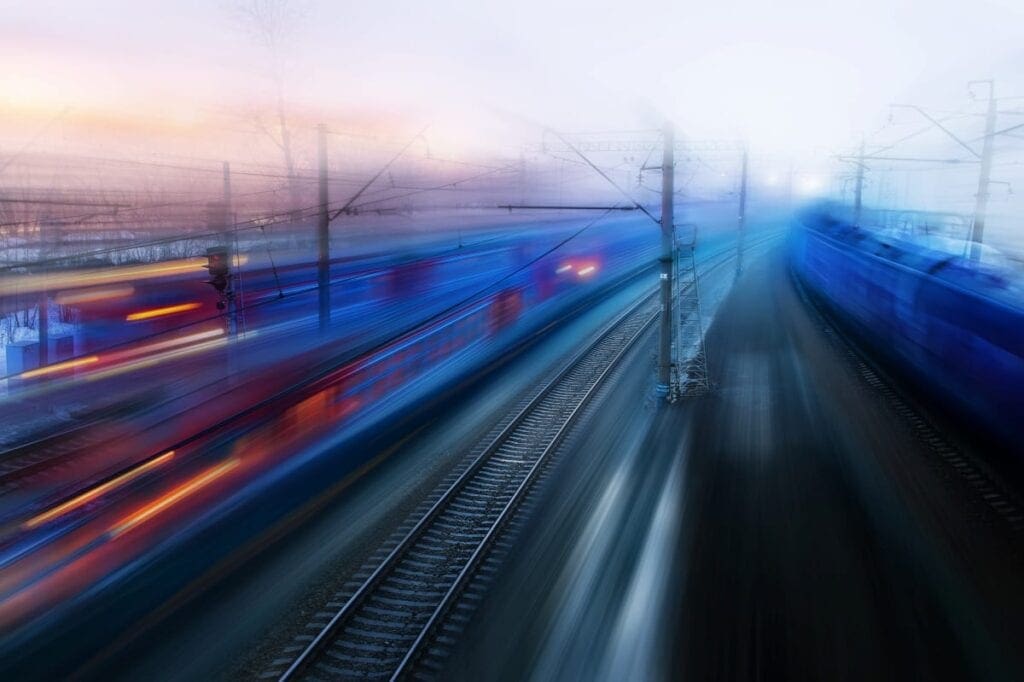 Rail operators are "working closely" with the Government to ensure adequate rail services throughout England's fresh national COVID-19 lockdown.
It comes as a rail operator announced it is to suspend all its services for the next two months in what it described as a "hugely disappointing" start to the year.
Grand Central said it will "hibernate" services on both its North East and West Riding routes from January 9, with a return to service currently planned for March 1. Click here to find out more.
Grand Central to suspend train services until March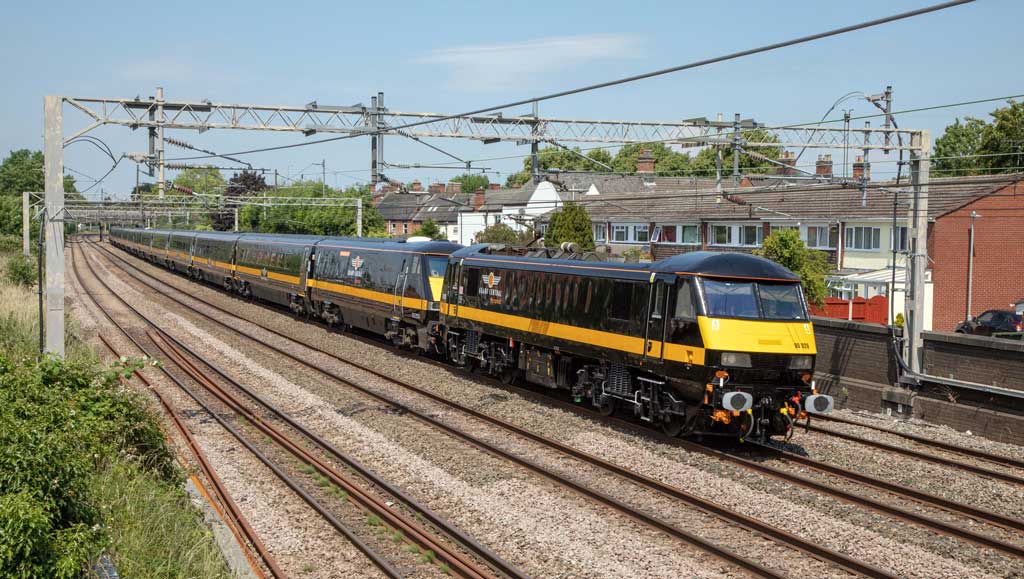 Rail operator Grand Central is to suspend all its services for the next two months following the new national lockdown in England.
The company said it will "hibernate" services on both its North East and West Riding routes from January 9, with a return to service currently planned for March 1. A Grand Central spokesman said: "It's hugely disappointing for us to be starting 2021 by removing our trains from the communities they serve. Click here to find out more.
Great Eastern Main Line works to commence this month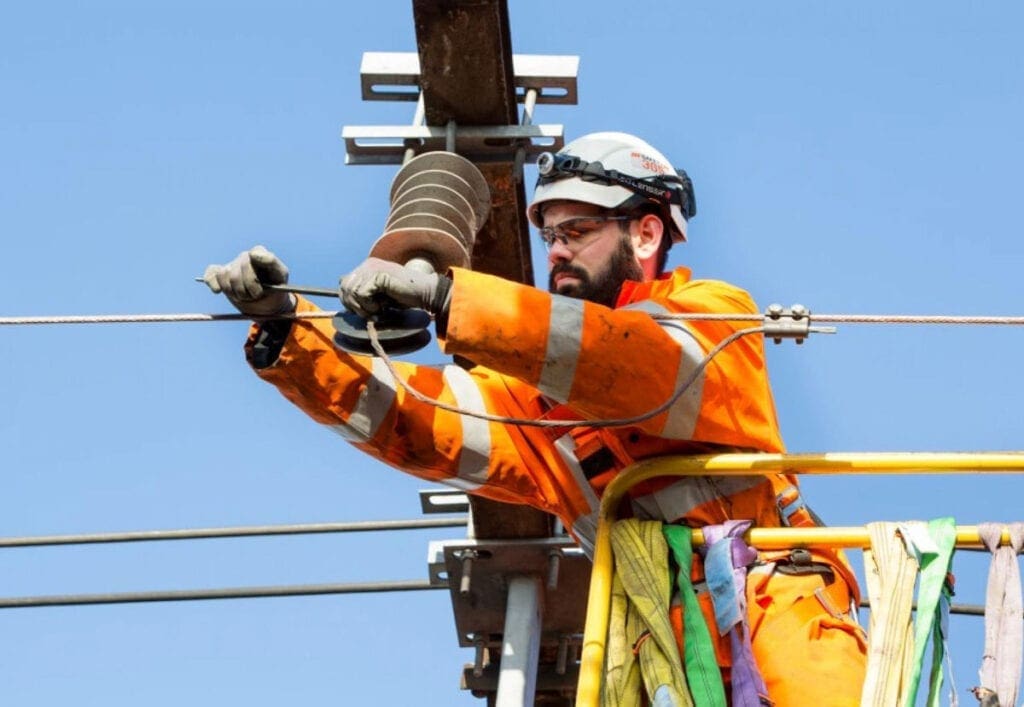 Vital upgrade works are set to take place on the Great Eastern Main Line this month.
The work will take place between January and February between London Liverpool Street station and Shenfield and on the Southend Victoria line to improve reliability for passengers.
Major renewal works will continue to replace the overhead line electrification system between Stratford and Maryland to install a new auto-tension system that allows the overhead wires to adapt to temperature changes, meaning fewer delays and cancellations for passengers. Click here to find out more.
New images reveal brand-new platform at Leeds station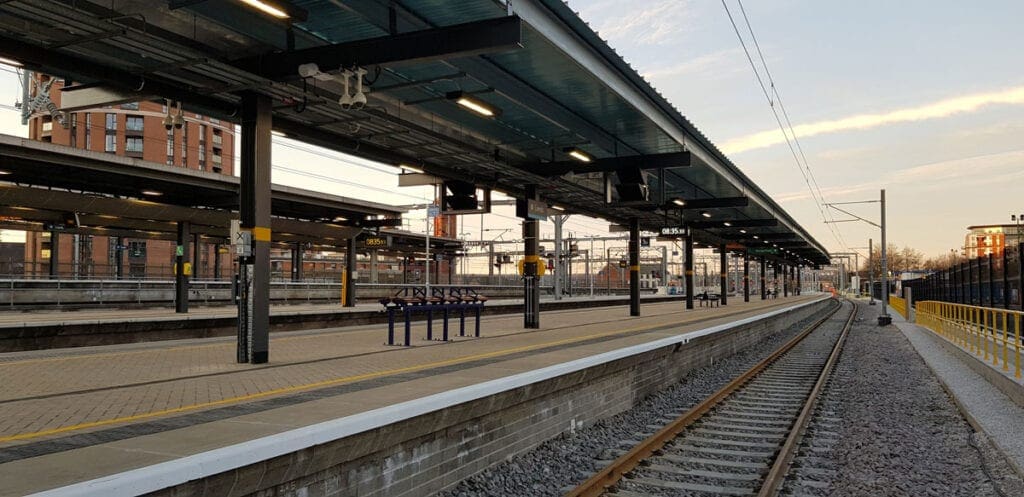 Network Rail has released photos of a brand-new platform, Platform 0, at Leeds station following its completion over the festive period.
The new platform will mean major improvements to passenger journeys by providing more trains, more seats and fewer delays due to an improved track layout, allowing trains to enter and exit the station more easily.
Work on the £161 million investment began back in 2018 and the final touches were carried out by hundreds of Network Rail workers between the last service on Christmas Eve and early morning on Sunday, 27 December. Click here to see more.
Take a virtual tour of Farringdon Elizabeth line station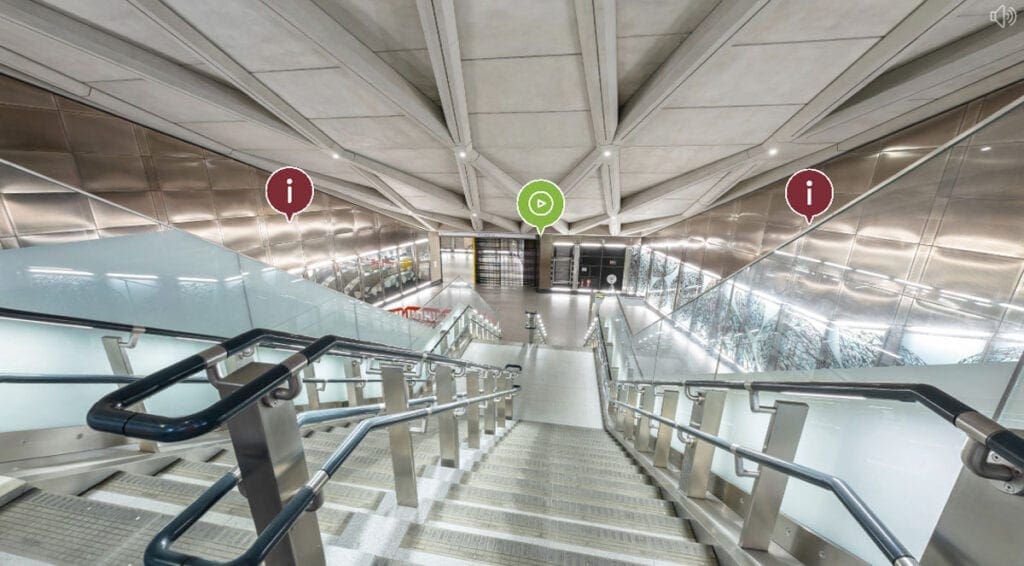 Crossrail has introduced an innovative way to give the public a tour around the Elizabeth line station.
From January 6, Crossrail has released a 360 degree virtual website tour of the new Farringdon station. Click here to take a look: https://360.crossrail.co.uk/far/
VIDEO: Wall collapse during Network Rail work on Nine Elms viaduct
Footage has surfaced showing a wall collapse during engineering works on a Network Rail viaduct in Nine Elms, London.
On Christmas Day, a 70m section of brick wall collapsed near workers. Nobody was injured. CCTV footage of the incident has been released on Twitter.
Click here for a statement from Network Rail regarding the incident.
Old Curzon Street Station to be turned into new HS2 terminus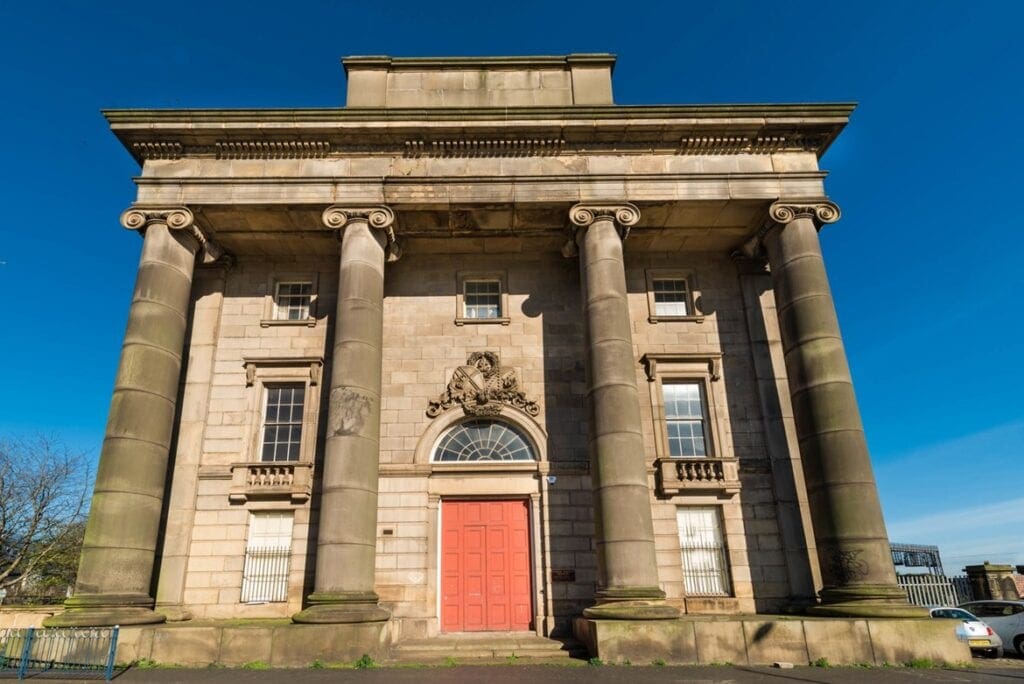 One of the world's oldest surviving pieces of monumental railway architecture to be preserved and enhanced in new HS2 Curzon Street Station.
HS2 has been given the go-ahead by Birmingham City Council to begin the refurbishment of the Old Curzon Street Station, marking the next phase of work around the new high speed terminus in central Birmingham. Click here to find out more.
Severn Valley Railway welcomes 4930 Hagley Hall boiler home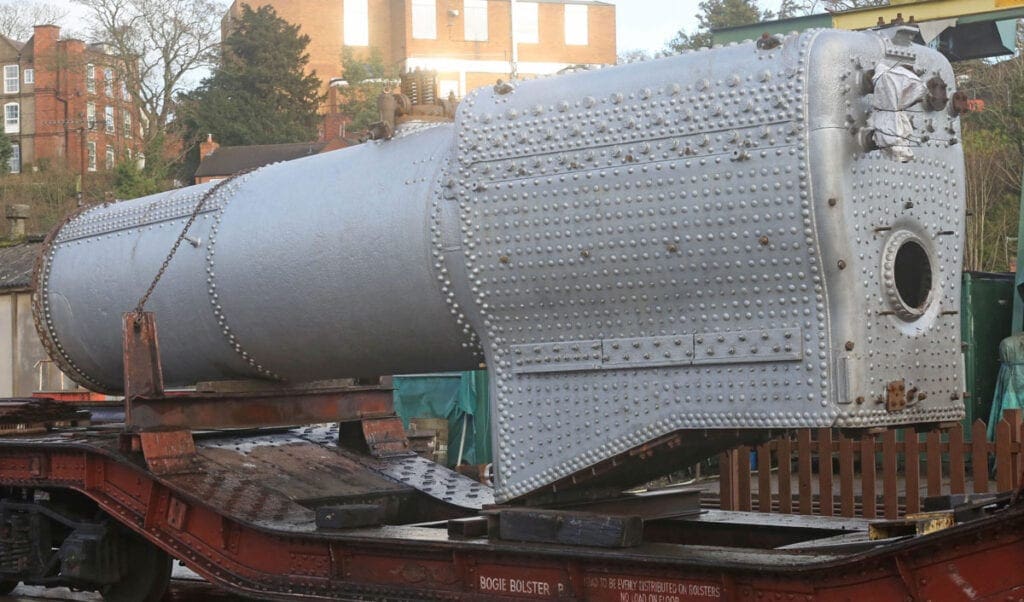 The Severn Valley Railway has welcomed back the overhauled boiler of its flagship locomotive 4930 Hagley Hall, following extensive works at Northern Steam Engineering.
The return of the boiler marks 18 months of work by Northern Steam Engineering, who previously built a brand new tender tank for Hagley Hall at their premises in Stockton. Work carried out on the boiler has been substantial, including new side sheets, throat plate and doorplate sections on the firebox, the insertion of a patch in the boiler barrel and a complete retube. Click here to find out more.
Test trains complete journeys on Northern Line Extension
The Northern Line Extension passed a major milestone at Christmas after test passenger trains successfully completed the journey through the new tunnels from Kennington to Battersea Power Station.
The Northern line passenger trains entered the new 3.2km tunnels at Kennington, travelling through the newly constructed step-plate junction that connects the existing Northern line tunnels to the extension. Click here to find out more.
Latest service updates
CrossCountry – Train services are now able to run normally between Bristol Parkway and Newport.
Gatwick Express – Gatwick Express services remain suspended until further notice. Southern and Thameslink are still running to and from Gatwick Airport, and will provide journey options to both London and Brighton.
Grand Central – From Saturday 9 January until Sunday 28 February, Grand Central service will be suspended, as a result of the national restrictions that are in place. You can find more information here. A reduced service will continue to operate until the end of the day on Friday 8 January.
Great Western Railway – The railway line has now reopened between Bristol Parkway and Newport following an engineering problem that occurred earlier this month on a bridge near Patchway.
Hull Trains – The latest timetable can be downloaded here.

To help stop the potential spread of coronavirus, the UK, Scottish and Welsh governments have decided that the wearing of face coverings when travelling by train or other public transport is compulsory in all parts of Britain. So, if you travel by train, make sure you bring a face covering to wear.
We will continue to run as much of the network as possible and will update our website with any service changes. Please check before you travel.

We're doing all we can to make sure those who need to travel can continue to use public transport safely and everyone must continue to take the simple steps of good hand hygiene, wearing a face covering in stations and for your whole journey, and social distancing wherever possible.
Due to Crossrail works the following services will be affected. Please check before you travel and plan your journey ahead of time.
Monday 4 to Friday 8 January, there will be a reduced frequency between Richmond and Stratford. There will generally be two trains per hour between Richmond and Willesden Junction, which will continue to Stratford (the first train at 0558 from Richmond will not operate). There will generally be six trains an hour between Willesden Junction and Stratford, which will start from Richmond or Clapham Junction.
Check before you travel and plan your journey ahead of time.
Metros around the country
From Tuesday 1 December, there will be no step-free access available at The Hawthorns stop as Network Rail begin work to replace the lifts that serve our tram stop. Once completed, in March 2021, the lifts will provide a more reliable step free access for train and metro customers using this stop.
National lockdown: Stay at home. Only use public transport for essential purposes. Avoid travelling at busier times if you can, wear a face covering (unless exempt), open train windows to help with ventilation, stay apart from others and wash or sanitise your hands frequently.
For more timetable information visit nexus.org.uk
Stay at home and avoid travel, except for work, education, or other legally permitted reasons.
Following the latest government announcement, we want to reassure customers that still need to travel with us during lockdown that we will be operating a full service during this time.
January 8: Following forecasted adverse weather conditions overnight and this morning, work has taken place to clear lines and the network is now being assessed.
We are currently working towards reintroducing passenger services on a line-by-line basis this morning with the aim of running our timetabled service from approximately midday. Services may be subject to delay and passengers are advised to continue checking @merseyrail on Twitter and the website before they travel.
Due to the ongoing impact of the Coronavirus pandemic we are having to make short notice changes to our services.
All routes will operate to the current timetables but services will end at around 8pm every day. There will be no service on any routes after around 8pm.
The current frequencies of service are unchanged;
YELLOW & BLUE: Up to every 15 minutes during the day, every 20 minutes at other times and on Sunday
PURPLE: Every 30 minutes
TRAM TRAIN: Every hour
Please be aware that due to the short notice of these changes, timetables on tram stops may be incorrect until updated information can be posted. Additionally, some journey planning tools and websites may also offer incorrect journey information.
The first tram and last tram will run at their usual time, but customers should expect trams to operate every 15 minutes during the day with this being kept under constant review.