The life and work of an ingenious engineer, Colonel Stephens, who inspired Britain's preserved railway sector is celebrated in a new publication written by Heritage Railway magazine editor Robin Jones.
Colonel Holman Fred Stephens acquired legendary status at the end of Britain's great Victorian age of railway construction by establishing new lines where the big rail companies feared to tread.
King of the Light Railways – The Story of Colonel Stephens traces a career spent building lines 'on the cheap' to serve rural areas ignored by the larger firms who believed that there was no profit to be made.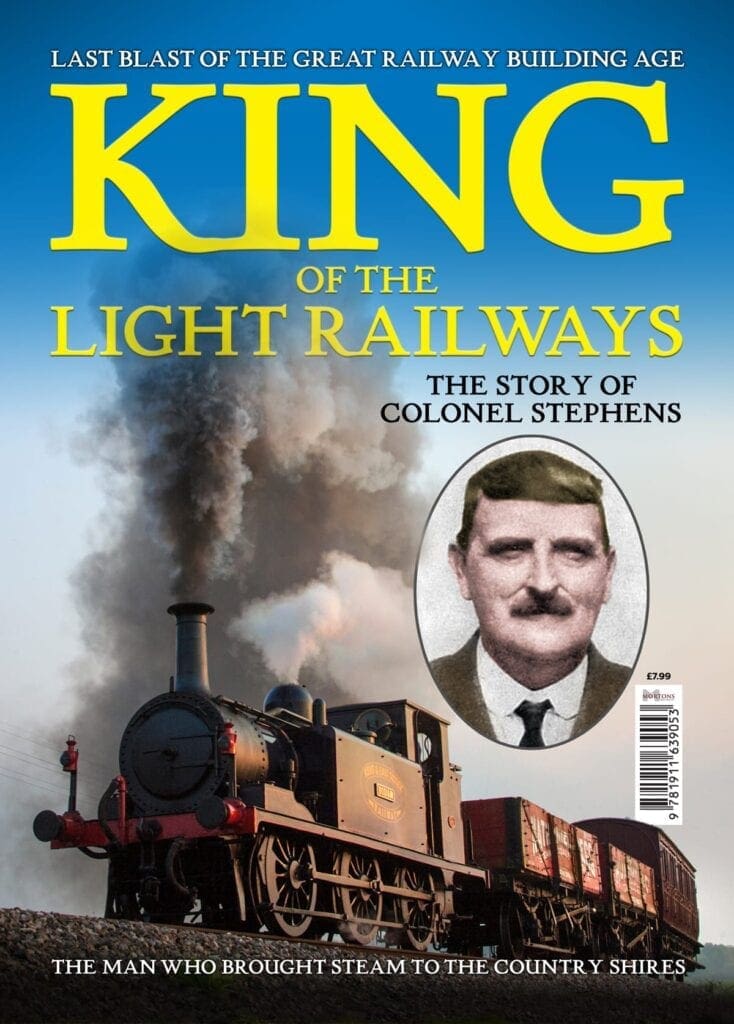 Some 17 light railways owed their existence to Stephens and each is covered in detail by this publication. However, there was a tragic flaw in Stephens' otherwise highly innovative plans: His little railway 'empire' appeared just as the more versatile motor car, bus and lorry had begun to destroy any fading hopes of prosperity that country branch lines harboured.
Nonetheless, no fewer than five of his lines – the Ffestiniog & Welsh Highland, the Kent & East Sussex, Rother Valley and East Kent railways – still survive and now serve as modern-day tourist attractions.
King of the Light Railways – The Story of Colonel Stephens, published by Mortons Media Group, is available to order for just £7.99 from www.classicmagazines.co.uk.
Article continues below…
Advert