A new national COVID-19 lockdown running from November 5 to December 2 has had another damning effect on the UK rail scene.
Mayor claims victory in 'killing off' proposals in £1.8bn TfL bailout
Sadiq Khan claims he succeeded in "killing off the very worst Government proposals" as Transport for London (TfL) secured a £1.8 billion bailout.
The London mayor said it is "not a perfect deal", but insisted he "fought hard to get to the best possible place".
Transport Secretary Grant Shapps described the agreement as "fair to taxpayers across the country". Click here to find out more.
Second lockdown delays Blue Pullman launch
A second national coronavirus lockdown running from November 5 to December 2 has forced Locomotive Services Limited to postpone the launch run of its 'Blue Pullman' HST.
With a livery harking back to the days of BR's iconic Blue Pullman, the debut of the train was to have been on November 14, but has now been re-scheduled for December 12, departing from London St Pancras at around 09.00.
Prior to the deferment, the route had been amended because Manchester, its destination, was placed in Tier 3 as a result of increasing COVID-19 cases. At the time of writing, it is unknown whether the original or revised route will be used. Click here to find out more.
Grand Central suspends all rail services during lockdown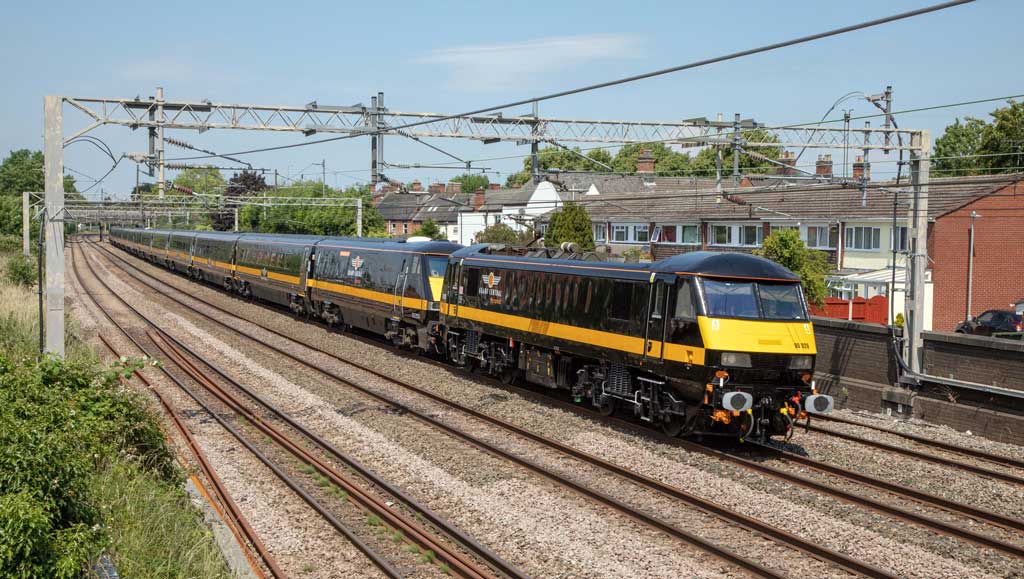 Following the Government announcement that England will enter an initial four-week period of lockdown, Grand Central has decided to suspend all its rail services from the end of service on Friday 6 November.
Customers with tickets to travel between November 7 and December 2 can claim a full refund or change their ticket to a later date. Tickets remain on sale for trains departing from December 3 onwards.
In a statement, Managing Director Richard McClean said: "After careful weighing-up of our options and following discussions with the Department for Transport and trade union representatives, it's clear that the difficult but necessary measure of taking a short period of hibernation is our only course of action." Click here to find out more.
Hull Trains suspends services for second time due to COVID-19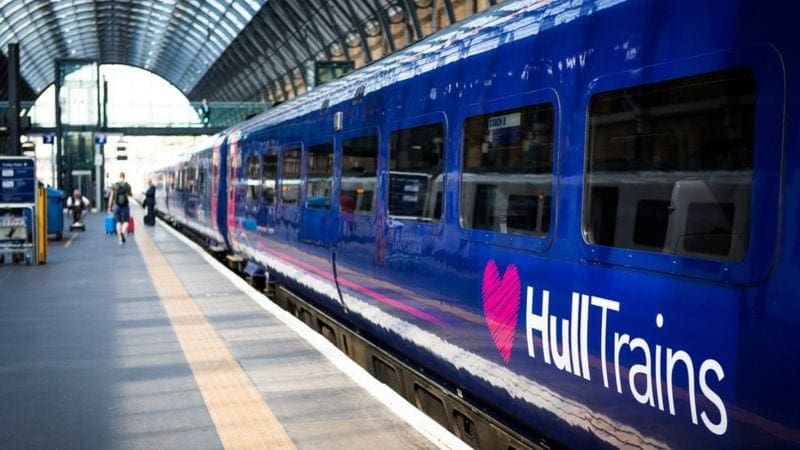 Hull Trains is suspending its daily services to London for the second time due to the COVID-19 pandemic.
The rail company will stop its four services a day to and from the capital on November 5.
Hull Trains previously shutdown at the start of the COVID-19 pandemic on March 29 and reopened with a reduced timetable on August 21. Click here to find out more.
Heritage lines hit by second national lockdown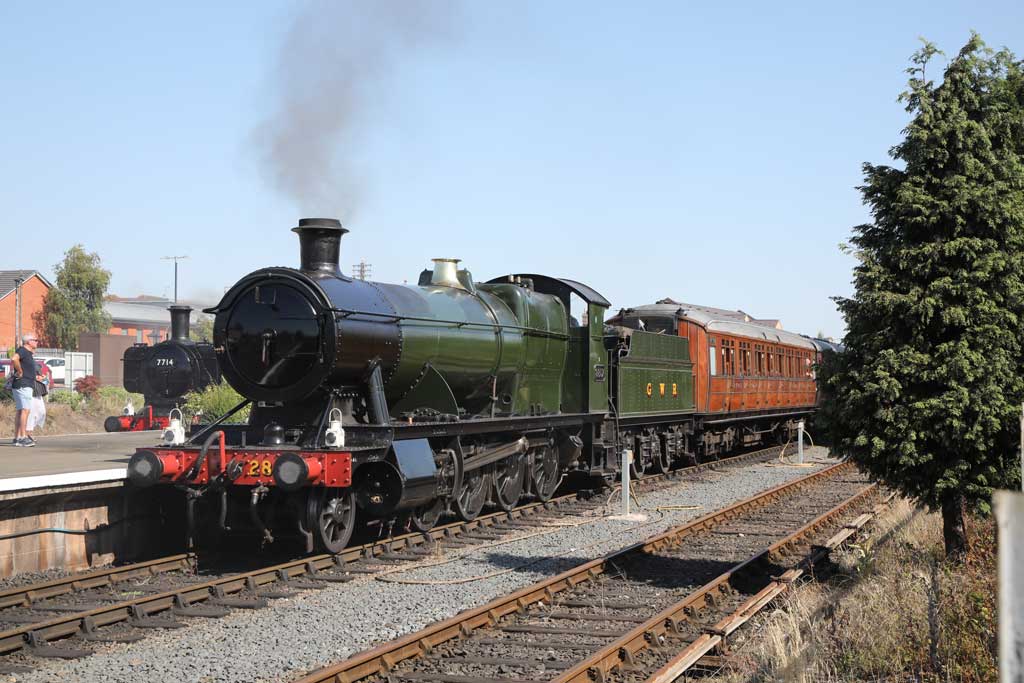 The announcement of a second national coronavirus lockdown by Prime Minister Boris Johnson will hit English heritage railways for a second time this year. The lockdown runs from November 5 to December 2.
All Welsh heritage railway operations were already closed because of a 17-day 'circuit breaker' announced by First Minister Mark Drakeford which was operative from October 23 to November 9.
Because heritage railways fall into the non-essential business category, the enforced closure comes as a bitter blow just as the lines were gearing up for late autumn galas or the start of the 'Santa Special' season which would provide some vitally needed income to pay bills and cover maintenance needs over the winter months. Some 30 heritage lines and museums were given grants of more than £11m during October from the Government's Culture Recovery Fund and details of this is in the November issue of The Railway Magazine, on sale November 4.
Website announcements from a number of railways, the Great Central, Keighley & Worth Valley, North Yorkshire Moors Railway, confirmed operations were ceasing temporarily along with options for refunds, re-booking or gift cards for passengers who are affected. Click here to find out more.
Urgent safety warning issued after South Wales freight train fire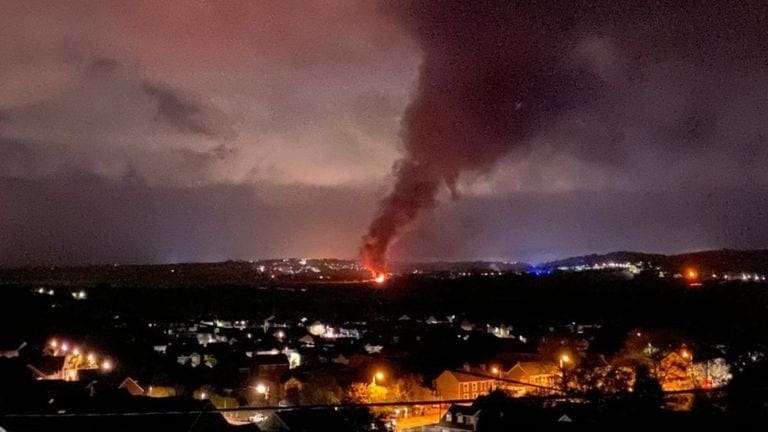 Urgent safety advice has been issued following the derailment of a diesel-carrying freight train in South Wales which led to a major fire.
Firms responsible for maintaining wagons which usually carry dangerous goods should review their processes to manage the risk of brake failure, according to the Rail Accident Investigation Branch (RAIB).
This should include assessing the competence of employees and the security of fastenings. Click here to find out more.
RMT union leader Mick Cash retires after 'campaign of harassment'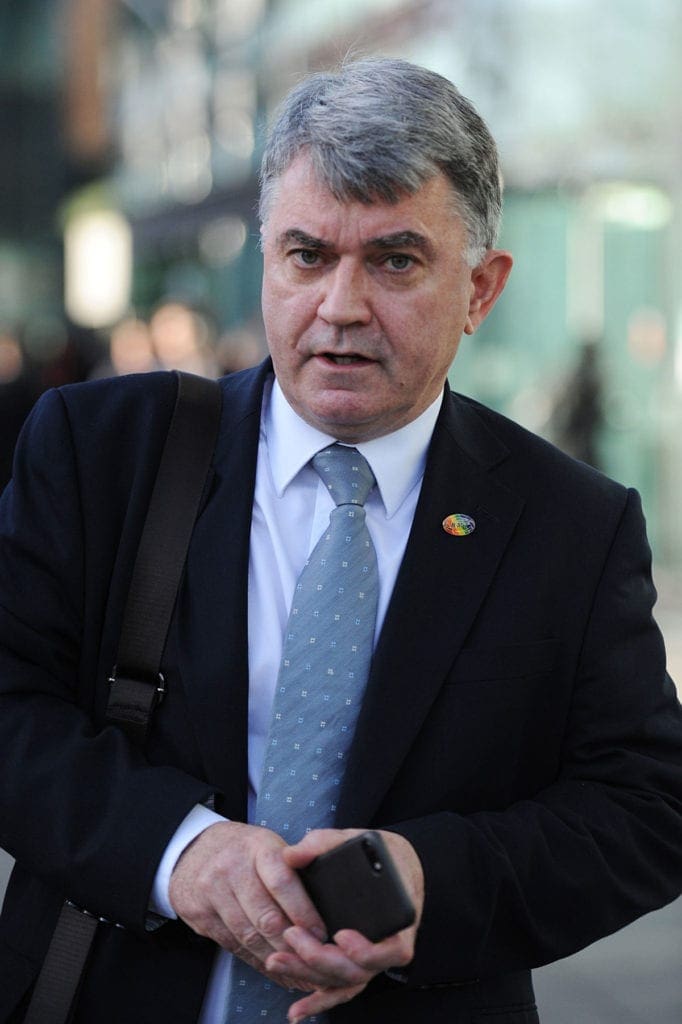 The leader of the biggest rail workers' union has announced his retirement, blaming a "campaign of harassment" against him by factional groups within the union.
Mick Cash, general secretary of the Rail, Maritime and Transport (RMT) union, has faced several clashes with the union's executive in recent months. He went on extended sick leave after suffering stress and had only recently returned to work. Read his full statement here.
Railway line reopens after fatal derailment near Stonehaven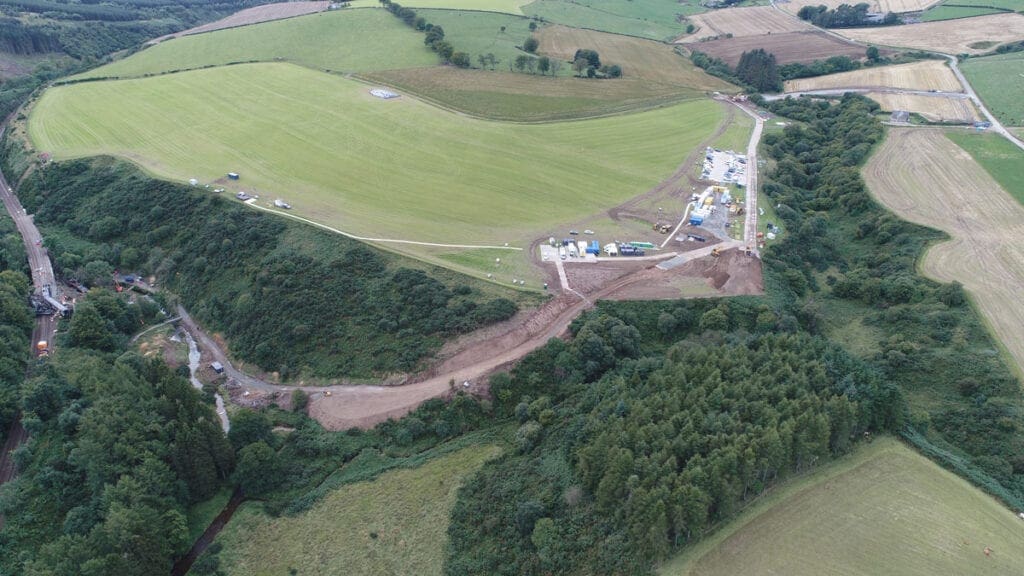 The railway line between Aberdeen and Dundee has reopened almost three months after a crash near Stonehaven which claimed three lives.
It had been shut since August 12, when a ScotRail service derailed near Stonehaven in Aberdeenshire after striking a landslip following heavy rain.
Driver Brett McCullough, 45, conductor Donald Dinnie, 58, and passenger Christopher Stuchbury, 62, died in the crash.Advert

Network Rail's interim report on the crash, published in September, found that the train "struck a pile of washed-out rock and gravel before derailing". Click here to find out more.
Motherwell to become major Avanti West Coast calling point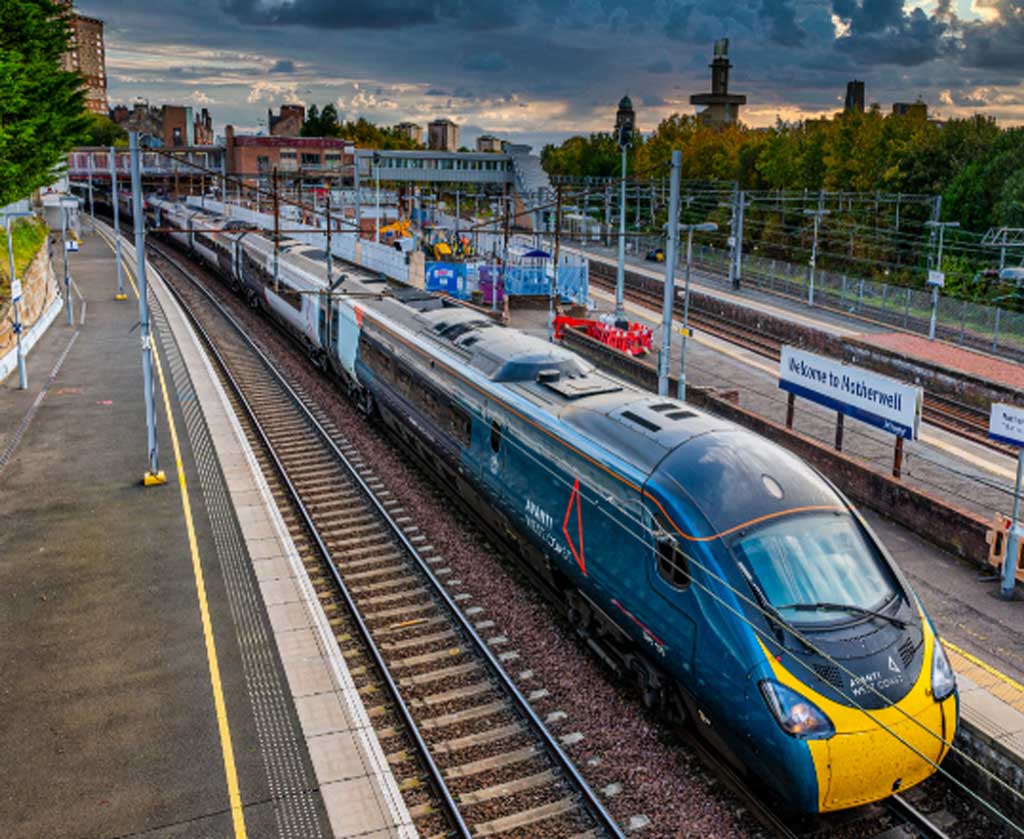 Plans have been approved for a North Lanarkshire rail station to become a major calling point for the Avanti West Coast train service.
A timetable change will bring 96 more services a week to Motherwell, with the cross-border operator's capacity more than doubling the number of weekday services calling there from eight to 20.
Weekend services will also be improved with three times as many on Saturday (19) and six times as many on a Sunday (27). Click here to find out more.
Latest service updates
The Government is asking everyone to help control the spread of coronavirus by trying to reduce journeys during this new period of national restrictions. If you need to travel, for example to work, for education or other legally permitted reasons, then you can, but you should walk or cycle where possible. Please plan ahead and if possible travel during quiet times.
We will continue to run as much of the network as possible and will update our website with any service changes. Please check before you travel.
We're doing all we can to make sure those who need to travel can continue to use public transport safely and everyone must continue to take the simple steps of good hand hygiene, wearing a face covering in stations and for your whole journey, and social distancing wherever possible.
London Underground
Due to works the following services will be affected. Please check before you travel and plan your journey ahead of time.
Northern line Until summer 2021 Old Street station is exit only on weekdays between 07:00 and 10:00. This is due to works at Old Street roundabout.
Please consider using Moorgate station for the Northern line and Great Northern services, Angel station for the Northern line, or Liverpool Street station for alternative tube routes. Find out more information.
No Night Tube or London Overground Night Service and limited Night Bus services are running.
See the latest status updates on London Underground, including a map of closures.
London Overground
Due to engineering work the following services will be affected.
From Saturday 7 until Sunday 8 November, there will be no service between Surrey Quays and Clapham Junction. Rail replacement bus service M will run between Canada Water and Clapham Junction.
On Sunday 8 November, there will be no service between Hackney Wick and Stratford. Rail replacement bus service S will run between Hackney Wick and Stratford.
On Monday 9, Wednesday 11 and Thursday 12 November, there will be no westbound service between Camden Road and Willesden Junction after 23:45. Use local bus services.
No Night Tube or London Overground Night Service and limited Night Bus services are running. Check before you travel and plan your journey ahead of time.
TfL Rail
Due to track work the following services will be affected.
From 21:55 Saturday 7 November until 13:55 Sunday 8 November there will be a reduced service between Paddington and Hayes & Harlington.
On Saturday no service will stop at Acton Main Line, Hanwell or West Ealing after 22:00 and on Sunday until 14:00. Check before you travel and plan your journey ahead of time.