This week we see the first glimpses of EMR's Aurora fleet, plus to government pledge to scrap fees for rearranging COVID-19 disrupted journeys.
Here's this week's round-up:
Fees for rearranging advance rail journeys disrupted by COVID-19 to be scrapped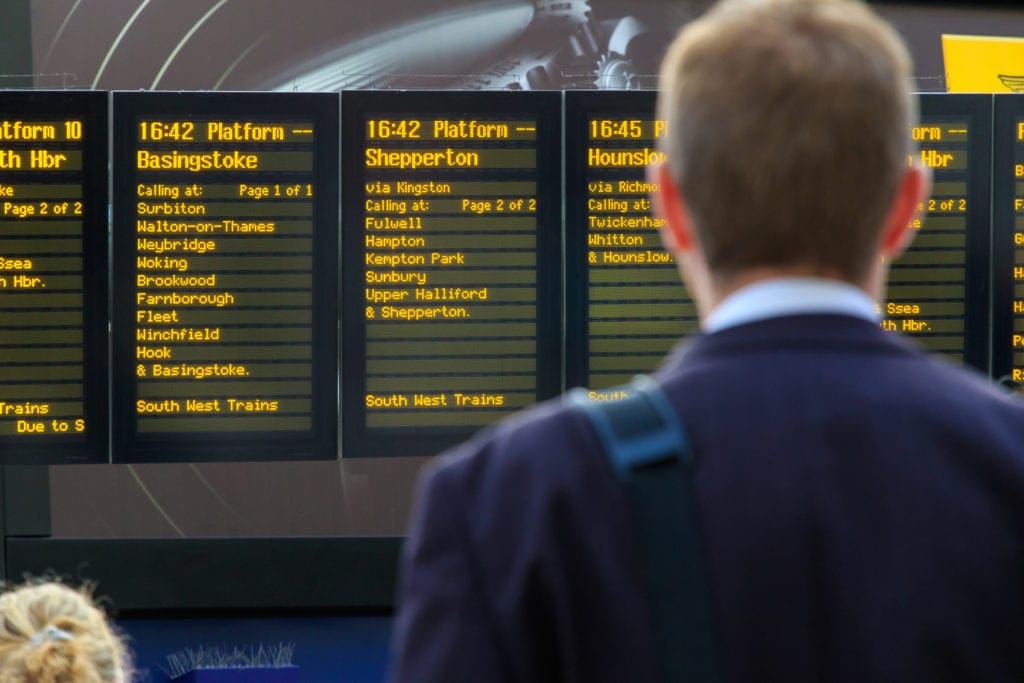 Additional charges for rearranging advance railway journeys disrupted by COVID-19 regulations will be scrapped, the Department for Transport (DfT) has announced.
The DfT said the new measures will ensure passengers affected by changing levels of restrictions across the UK will not be left out of pocket.
The new temporary measures mean those who have bought an advance rail ticket that they can no longer use due to the restrictions will not have to pay the administration cost of rearranging their travel. Click here to see more.
East Midlands Railway's new Intercity fleet named Aurora
East Midlands Railway's new Intercity fleet has been named Aurora – chosen from more than 2,000 competition entries.
The Aurora fleet includes Japanese bullet-train technology and will provide fast, comfortable and state-of-the-art journeys between London, Sheffield and Nottingham from 2023. Click here to see more, including a video announcement.
Thousands complain over lockdown rail refunds
Thousands of train passengers complained about ticketing and refunds following the coronavirus outbreak, new figures show.
Analysis of industry data by the PA news agency shows around 10,000 complaints relating to coronavirus were dealt with between April and June.
This was when many passengers claimed pay outs for tickets they could no longer use due to lockdown travel restrictions, including annual passes worth thousands of pounds. Click here to see more.
Train named in honour of Dr Paul Stephenson for Black History Month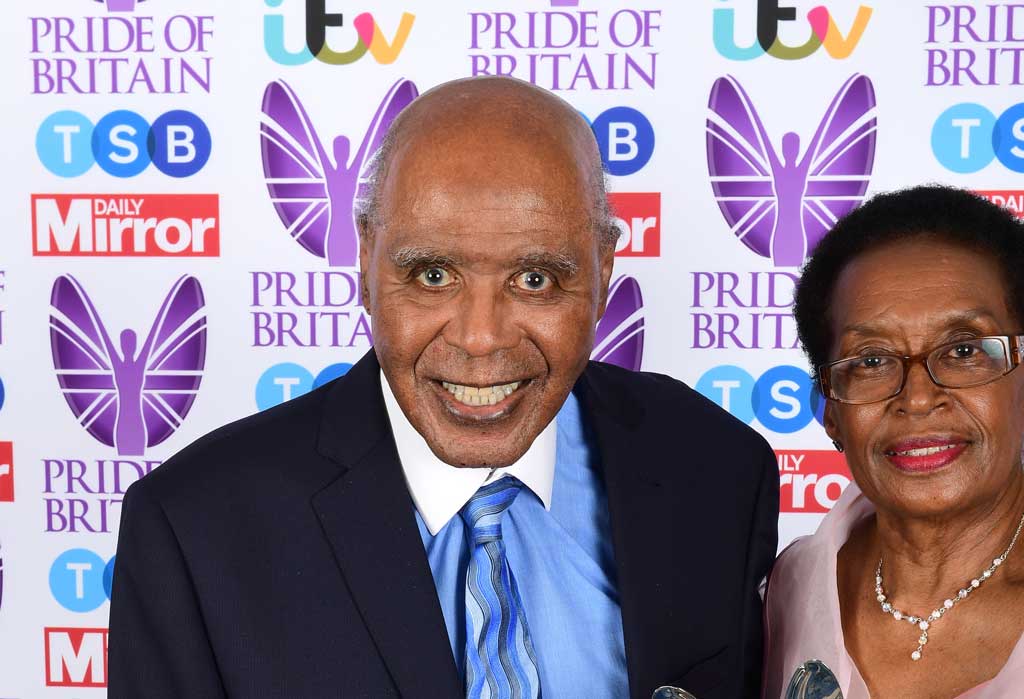 Civil rights pioneer Dr Paul Stephenson is to have a train named in his honour to celebrate Black History Month.
Dr Stephenson, 83, who was born in Essex to a West African father and British mother, served in the RAF before moving to Bristol in 1960, where he became the city's first black social worker.
In 1963, he led the Bristol Bus Boycott, which saw campaigners overturn a ban on ethnic minorities working on the city's buses.
He was made an OBE in 2009 for his services to equal opportunities and to community relations in Bristol, and received a Pride of Britain Award for Lifetime Achievement in 2017.
Dr Stephenson was nominated for the train naming by the public and members of staff at Great Western Railway (GWR), as part of the company's Great Westerners campaign to recognise past and present heroes from across the network. Click here to see more.
Driverless Tube trains would cost £7 billion, claims leaked document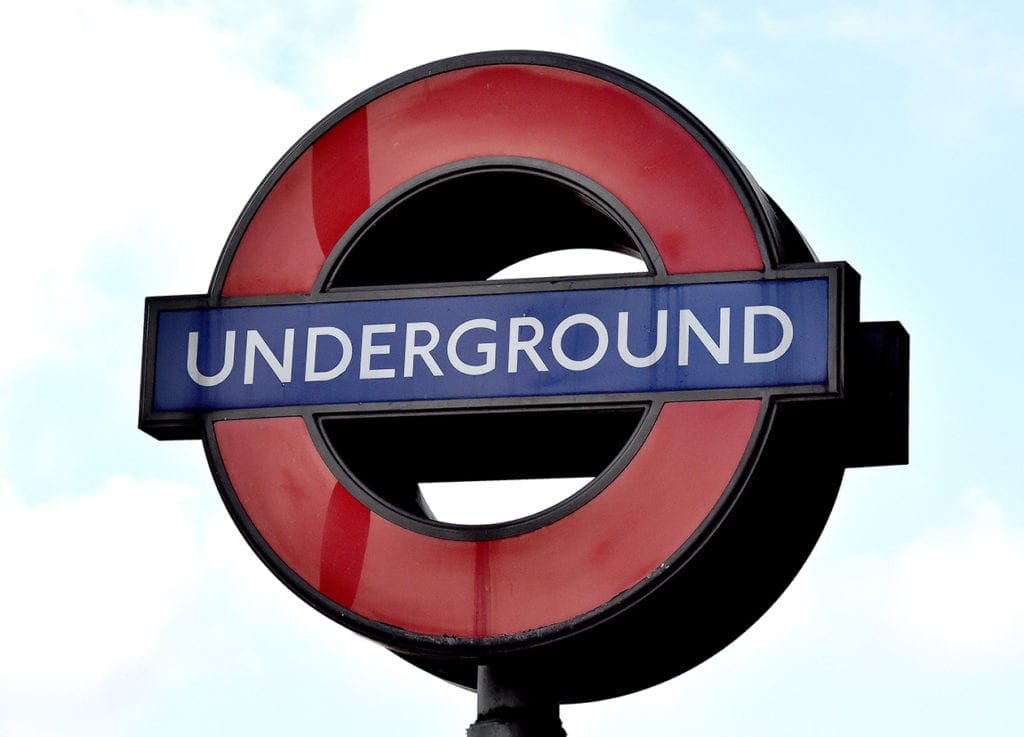 Introducing driverless trains across London Underground would cost £7 billion and would represent "poor value for money", according to a leaked document.
A presentation said to have been prepared for senior Transport for London (TfL) managers said the case for driverless Tube trains "is not financially positive given the high capital costs".
The drivers' union Aslef, which obtained the leaked document, said it proved the idea is a "politically-driven fantasy". Click here to see more.
Free, unlimited station WiFi to benefit rail passengers
Passengers at some of Britain's biggest and busiest railway stations can now benefit from new, free and unlimited WiFi.
A key part of Network Rail's plans to put passengers first, the new WiFi service has already gone live at Victoria, Euston and London Bridge stations. It is due to be rolled out in Waterloo and Paddington by January and available in all Network Rail major stations by the end of 2021.
Network Rail appointed telent technology to deliver the service, which uses the latest technology to offer unlimited browsing, seamless connectivity and single sign-on at all stations; allowing passengers to stay connected throughout their journey. It can also be used on multiple devices and is 'Friendly WiFi' certified too, which means that it has met the Government's safe filtering standards for public WiFi. Click here to see more.
Duchess of Cornwall thanks station staff for keeping passengers safe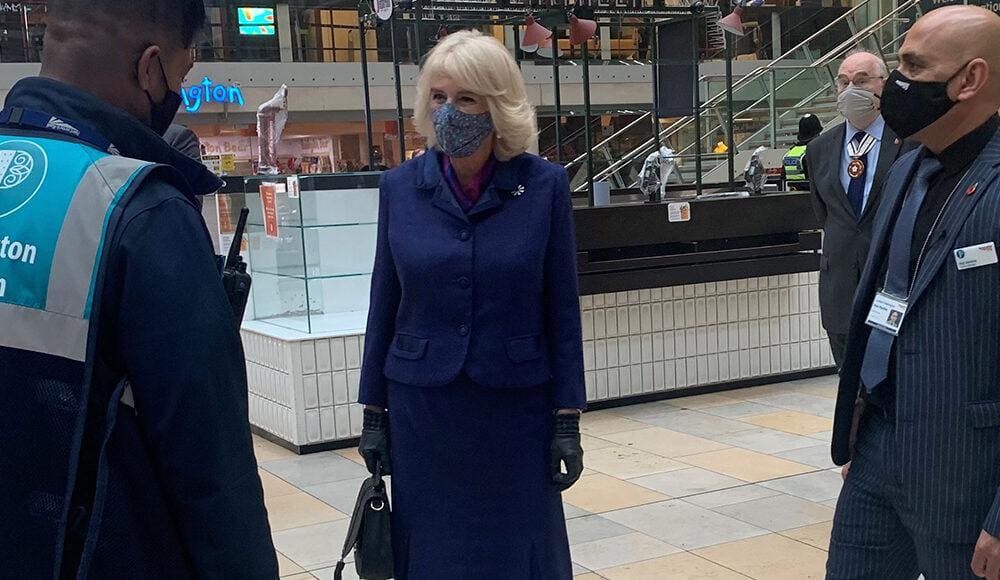 Station workers at London Paddington were thanked by HRH The Duchess of Cornwall for their extraordinary commitment in keeping passengers safe throughout the COVID-19 pandemic.
The Duchess of Cornwall visited Paddington to meet station workers from Network Rail, GWR and British Transport Police to personally thank them for ensuring people can continue to visit and travel safely from one of the country's biggest and busiest railway stations. Click here to see more.
Festive trains will operate at North Norfolk Railway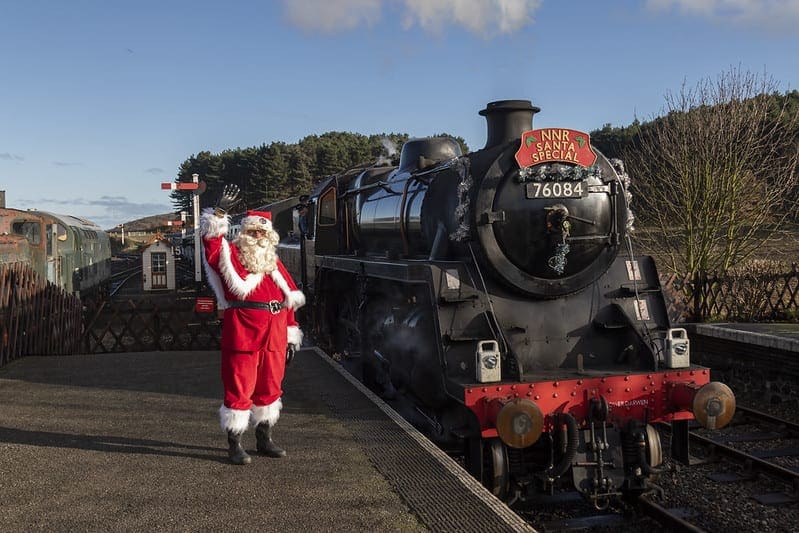 The North Norfolk Railway has invested in special measures to ensure the highly popular Santa Specials and the Norfolk Lights Express trains can continue to operate this Christmas.
The Santa Specials will operate from every weekend from November 28 until December 18, then daily up to and including Christmas Eve.
There are four trains planned each day the first departing Sheringham at 10am. Each family booking will reserve an individual compartment, currently for up to a maximum of six people, to comply with the current COVID-19 government measures. Click here to see more.
HS2: 914 tonne modular bridge moved into place in 45 minutes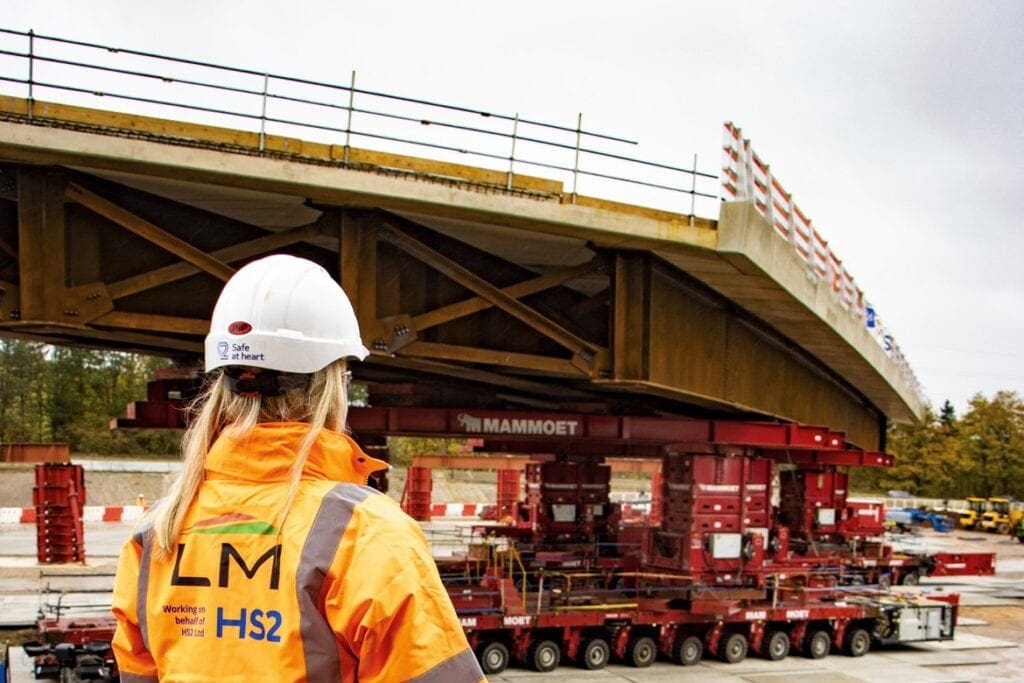 HS2's new Interchange Station at the heart of the new high-speed network has reached another milestone.
The second of four bridges have now been completed, this new bridge will carry the A452 and form part of a major remodelling of the local road network.
This will advance the circulation of traffic around the UK's new high-speed railway, integrating the existing network with the new station. Click here to see more.
Grant Shapps says he would have built HS2 from north to south
HS2 would be built from north to south if Transport Secretary Grant Shapps was in charge of developing plans a decade ago, he has claimed.
In his current role he examined whether construction could start in the North but it was "impossible" due to progress already made, Mr Shapps said.
He told the Great Northern Conference 2020: "If I had my time and I had been there at the beginning 10 or 15 years ago when this was being invented, I would have built it north to south. Click here to see more.
Latest service updates
Monday 26 October – Sunday 1 November
| Line | Days | What's affected |
| --- | --- | --- |
| London Trams | Mon 26 Oct until Sun 1 Nov | Wandle Park to East Croydon |
| DLR | Mon 26 Oct | Bank and Tower Gateway to Canning Town and Lewisham after 22:30,Canary Wharf to Stratford after 22:30 |
| Northern | Sat 31 Oct and Sun 1 Nov | Moorgate to Kennington |
| Circle | Sat 31 Oct and Sun 1 Nov | No service |
| District | Sat 31 Oct and Sun 1 Nov | Aldgate East and Edgware Road to Ealing Broadway, Kensington (Olympia), Richmond and Wimbledon |
| TfL Rail West | Sat 31 Oct and Sun 1 Nov | Acton Main Line, Hanwell and West Ealing, trains will not stop after 21:55 on Saturday until 14:00 on Sunday.Paddington to Hayes & Harlington – Reduced service between 21:55 on Saturday and 13:55 on Sunday |
November 2020
Sunday 1 and Monday 2 November
| Line | Days | What's affected |
| --- | --- | --- |
| Sun 1 Nov | London Trams | Wandle Park to East Croydon,Wimbledon to Wandle Park after 21:30 |
| Sun 1 Nov | Northern | Moorgate to Kennington |
| Sun 1 Nov | Circle | No service |
| Sun 1 Nov | District | Aldgate East and Edgware Road to Ealing Broadway, Kensington (Olympia), Richmond and Wimbledon |
| Sun 1 Nov | London Overground | Romford to Upminster |
| Sun 1 Nov | TfL Rail West | Acton Main Line, Hanwell and West Ealing, trains will not stop until 14:00Paddington to Hayes & Harlington reduced service until 13:55 |
Tuesday 3 – Sunday 8 November
| Line | Days | What's affected |
| --- | --- | --- |
| London Overground | Sat 7 and Sun 8 Nov | Surrey Quays to Clapham Junction |
| TfL Rail West | Sat 7 and Sun 8 Nov | Paddington to Hayes & Harlington reduced service between 21:55 on Saturday and 13:55 on Sunday,Acton Main Line, Hanwell and West Ealing, trains will not stop between 21:55 on Sat until 14:00 on Sun |
| London Overground | Sun 8 Nov | Hackney Wick to Stratford |