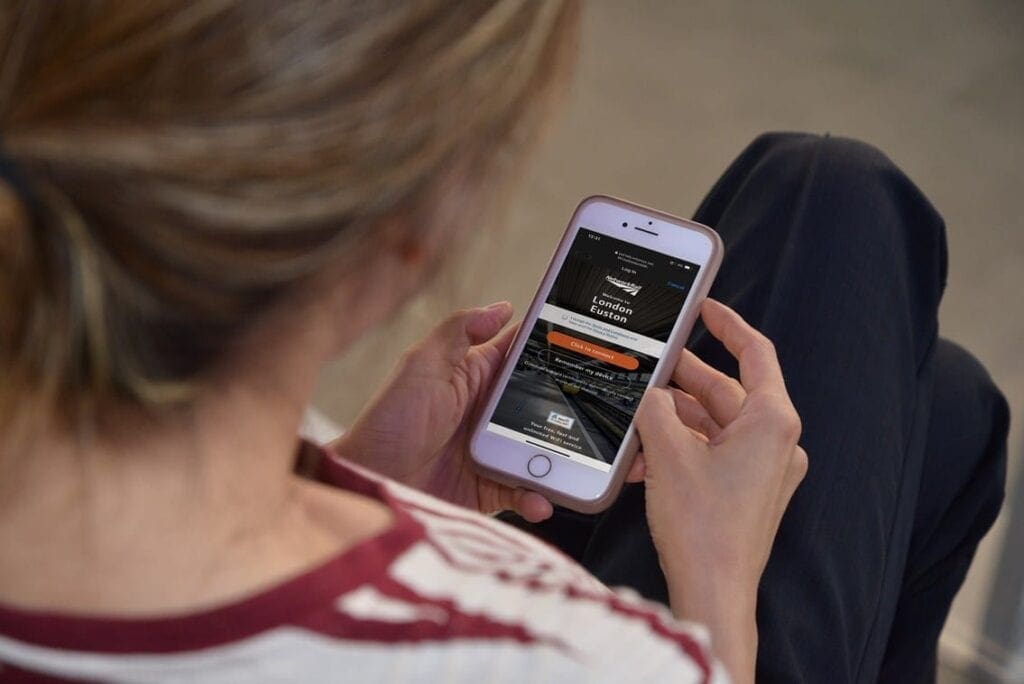 Passengers at some of Britain's biggest and busiest railway stations can now benefit from new, free and unlimited WiFi.
A key part of Network Rail's plans to put passengers first, the new WiFi service has already gone live at Victoria, Euston and London Bridge stations. It is due to be rolled out in Waterloo and Paddington by January and available in all Network Rail major stations by the end of 2021.
Network Rail appointed telent technology to deliver the service, which uses the latest technology to offer unlimited browsing, seamless connectivity and single sign-on at all stations; allowing passengers to stay connected throughout their journey. It can also be used on multiple devices and is 'Friendly WiFi' certified too, which means that it has met the Government's safe filtering standards for public WiFi.
Free WiFi has consistently been identified by passengers as one of the key improvements that would enhance their station experience. And while WiFi was previously available at London Bridge and Euston, it wasn't meeting passenger needs. By using the latest industry leading technology, the new service also ensures that the digital infrastructure at Network Rail stations is future-proof, with a view to providing longer term benefits and commercial opportunities for Network Rail going forward.
Network Rail chief executive, Andrew Haines, said: "Throughout the pandemic, we have continued to work hard to improve the station experience for our passengers. Now more than ever, we appreciate just how important it is to have free Wi-Fi, with people working more flexibly and needing to make the best use of their journey time.
"Our new, unlimited WiFi service is now available in Euston, London Bridge and Victoria – helping over 150 million passengers stay connected every year – and will be in our 19 biggest stations by the end of 2021."
Article continues below…
Advert
Steve Dalton, Managing Director Transport, telent technology services, said: "Telent is delighted to see free WiFi being rolled out in stations. People want – and need – to stay connected, and we're proud to be supporting Network Rail's initiative to deliver an enhanced passenger experience. Continuing our successful and valued partnership with Network Rail is important to us, and we look forward to seeing the world-class service WiFi roll out across more stations in the UK."
Rail Minister, Chris Heaton-Harris, said: "This hugely welcome initiative from Network Rail makes stations better for passengers, enabling them to work, shop and talk to friends and family as they use the station and board trains.
"Passengers are always at the front and centre of our plans as we build the railway of tomorrow. I look forward to this free service being made available to even more people when it is rolled out further next year."
Article continues below…
Advert