Avanti West Coast has named one of its trains after a railway guard who overturned a racist recruitment policy.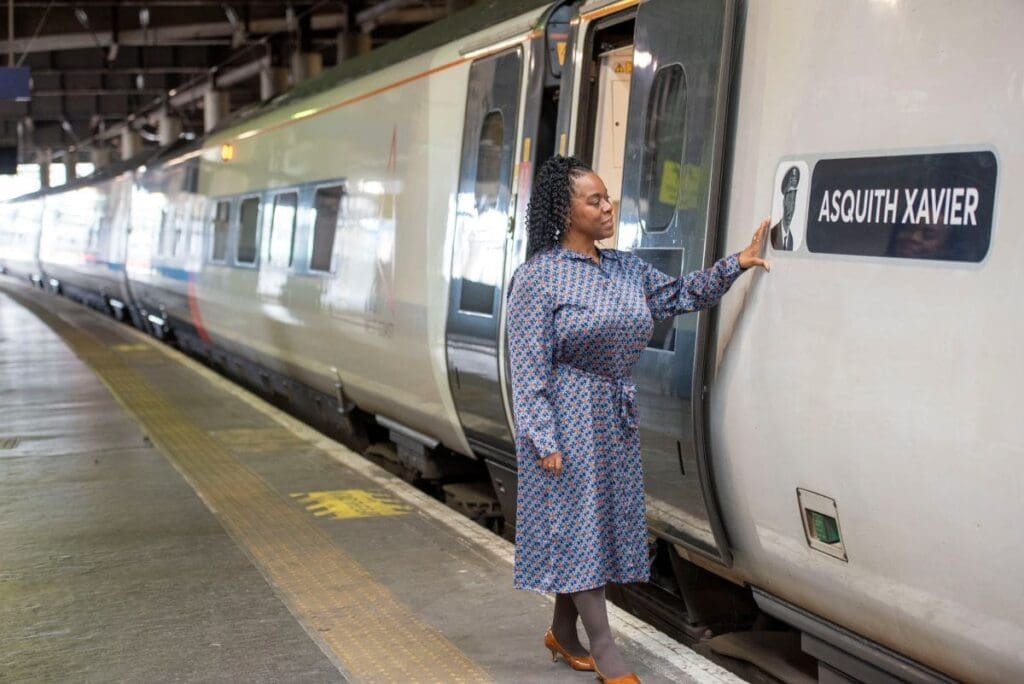 In 1966 Asquith Xavier overturned a decision not to employ him as a guard at London's Euston station because of his ethnicity.
This unofficial policy was known as the colour bar.
Part of the Windrush generation, Mr Xavier moved to England from Dominica in 1956.
He initially worked for British Railways – later renamed British Rail – as a porter, and workd his way up to guard at London's Marylebone station.
When the Marylebone main line closed as part of the Beeching rail cuts, Mr Xavier applied for a job doing the same role at Euston. However, despite his experience, Mr Xavier was rejected from the role. A letter from the staff committee at Euston explained that this was because of the colour of Mr Xavier's skin.
An informal agreement had been in place at Euston since the 1950s, banning non-white people from jobs which involved contact with the public.
However, Mr Xavier did not give in. After negotiations with the National Union of Railwaymen (NUR) – predecessor to the Rail, Maritime and Transport (RMT) union – British Railways overturned the decision and announced that none of its future job opportunities in London would be closed on racial grounds.
Mr Xavier became the first non-white train guard at Euston in August of 1966. He lived in Chatham, Kent for many years before his death in 1980.
Avanti West Coast, which has named one of its Pendolino trains after him, said he "left an incredible legacy".
Designers worked with the family of Mr Xavier to create the train nameplate which depicts him working as a guard.
Mr Xavier's daughter Maria Magdalena-Xavier said: "To think about what our father experienced, whilst applying for a promotion as a train guard at Euston station with the racial discrimination he faced, and now to this day – a train being named after him in his honour and recognising his important campaign – is truly amazing.
"I sincerely hope that the passengers on their train journey will take the time to look up and learn about our father's journey to justice."
Rail minister Huw Merriman said: "Asquith Xavier's fight against discrimination paved the way for equality across the railways, leading to crucial change across the country and shaping the Race Relations Act.
"His story and determination for fair employment is one that everyone should know, and I'm delighted to see his name adorn this train for passengers up and down the country to see and be inspired by."
Avanti West Coast managing director Andy Mellors said: "To mark Asquith Xavier's achievements like this is a wonderful honour for someone who left an incredible legacy which goes beyond the rail industry.
"This will be seen around our network and will celebrate his campaign which still has an impact today."
RMT general secretary Mick Lynch described the train naming as an "important initiative".
He said: "I am proud that members of my union's predecessor the National Union of Railwaymen backed Asquith in his fight and the union raised the issue with British Rail which agreed to end institutional racial discrimination at London stations."
A plaque honouring Mr Xavier was unveiled at the Chatham railway station in September 2020.