More than 680,000 responses were submitted to a consultation on proposals for a widespread closure of railway station ticket offices, Transport Focus and London TravelWatch have said.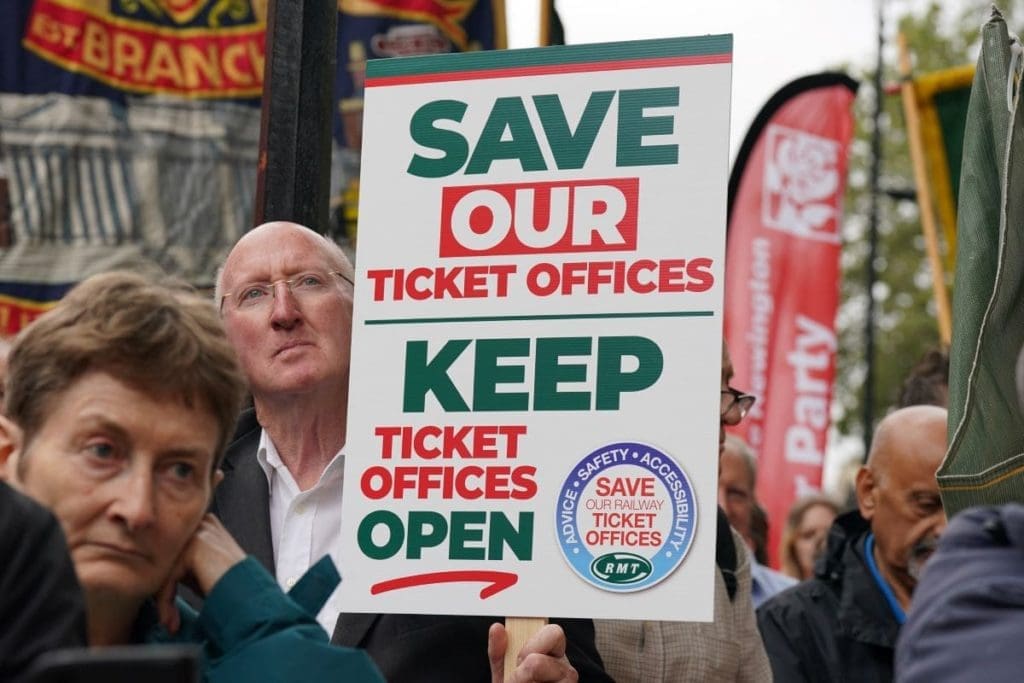 Concerns were raised by the public and "stakeholders" around the impact on accessibility, safety and security, issues with ticket machines and how stations will be staffed in future, according to the watchdogs.
Transport Focus and London TravelWatch will analyse the proposals and consultation responses before responding to train operators by the end of October.
If the watchdogs object to plans to close certain stations, the operators can refer their proposals to Transport Secretary Mark Harper for a final decision.
Operators are bidding to shut nearly all station ticket offices in England under Government pressures to cut costs following the drop in revenue caused by the coronavirus pandemic.
The plan has sparked fierce criticism from opposition politicians, trade unions, disability groups and public transport organisations.
Article continues below…
Advert
Hundreds of people gathered outside Downing Street at a demonstration organised by the Rail, Maritime and Transport (RMT) union last week.
Transport Focus chief executive Anthony Smith said: "I am grateful to all who have taken the time to contribute to the consultation, and their views will form a vital part of the process as we move towards our response.
"With more than half a million responses received, we'll review them and the train company proposals to assess whether or not they will improve the quality of service for passengers according to our criteria."
Article continues below…
Advert
The watchdogs had previously said they will assess proposals for ticket office closures based on whether they set how passengers' expectations will be met on issues such as being able to buy the correct ticket, receiving assistance in a "timely and reliable manner" and safety.