A consultation on ticket office closures which was due to end today has been extended to September 1, the Rail Delivery Group has announced.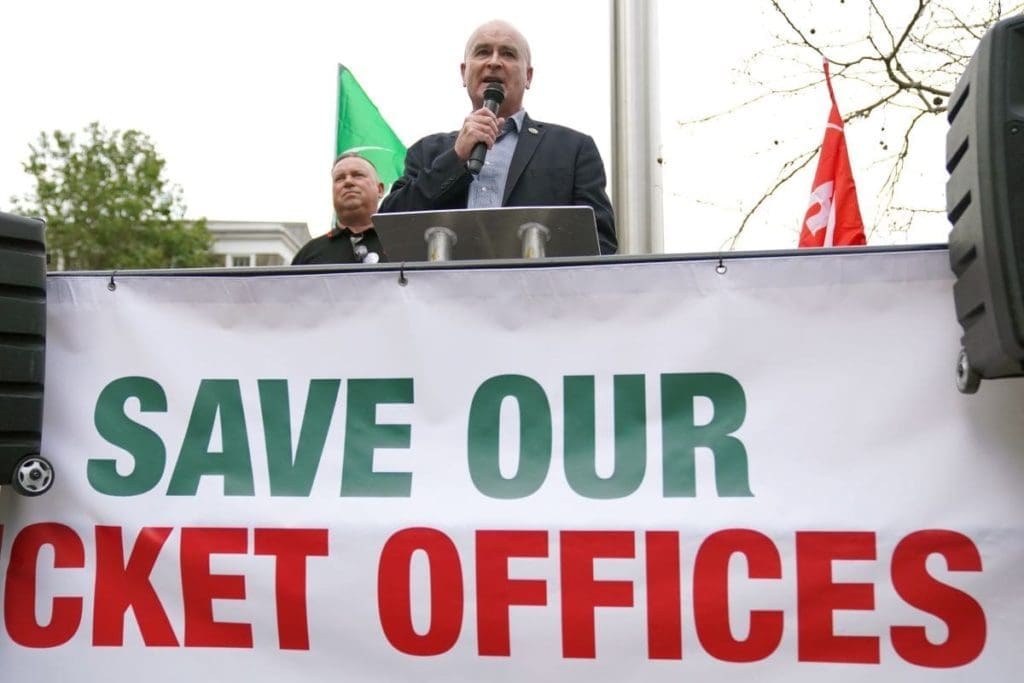 A three-week public consultation on plans to close most railway ticket offices in England has been extended into September.
Proposals for the mass closures were unveiled earlier this month after Transport Secretary Mark Harper urged train operators to cut costs.
Consultation on the plans was announced on July 5 by the Rail Delivery Group (RDG), which said staff would move out of ticket offices, adopting new "customer help" roles already in place on many parts of the railway.
The RDG said the proposals would mean more face-to-face support was available across the network to choose the cheapest tickets and advise on journey planning, as well as support those with accessibility needs.
The plans have been criticised by rail unions and passenger groups, especially those representing blind and disabled people. Transport Focus and London TravelWatch have received more than 170,000 comments since the consultation was launched three weeks ago.
Jacqueline Starr, chief executive of the Rail Delivery Group, said: "Train companies have listened to feedback and are extending the time available to respond to the consultation on changes to how tickets are sold at stations to 1st of September.
"Operators are keen to give more people a chance to give their views on the proposals, so they can bring the railway up to date with dramatic shifts in customer buying habits while supporting all its customers as the railway evolves and adapts.
"While local plans vary, the aim of the proposals is to bring staff out from behind ticket office windows to offer more help for customers buying tickets and navigating stations. "At the same time, ticket vending machines are being upgraded to offer a wider range of fares and we have committed that no customer will have to go out of their way to buy a ticket."
A Department for Transport spokesperson said: "While this is a matter for the industry, it is right that train operators have listened to feedback and extended their consultations, following continued engagement with stakeholders, including accessibility groups. "Following the consultations, independent passenger bodies will continue to play a vital role in assessing and shaping proposals."
Transport Salaried Staffs Association (TSSA) joint interim general secretary Peter Pendle said: "Three weeks was never long enough for a meaningful consultation and I'm glad to see the Government backing down on that.
"TSSA has been clear from the start that ticket office staff are essential for safe and secure travel for vulnerable passengers, especially women, and for an inclusive and welcoming railway for passengers with disabilities.
"The unreasonably short three-week consultation period looked like a cynical attempt to silence the voices of the most vulnerable rail users in order to rush through savage cuts to our members' jobs. "Whilst the extension to the consultation is welcome, what rail users really need is for this cynical and unnecessary plan to cut ticket office staff to be shelved completely."
The announcement comes a day after RMT general secretary Mick Lynch claimed railway workers are being threatened with disciplinary action for wearing stickers as part of their campaign to save ticket offices from closure.
Writing to train operator LNER, Mr Lynch said: "I have received very disturbing reports from members at your company who are being threatened by managers with disciplinary action and being sent home without pay as a result of them wearing 'save our ticket offices' stickers.
"Threatening staff who are fighting for their very futures and for the services they provide in this way is a quite disgraceful tactic to use and I can advise you that any moves to discipline any RMT member for having a simple statement on a sticker will be met with a full industrial response.
"If a genuine and meaningful consultation process really is to be followed in this process, then surely this would include allowing the very staff whose future employment is threatened to voice their opinions."