RMT general secretary Mick Lynch has said that the union will "vigorously oppose" rumoured "mass" ticket office closures.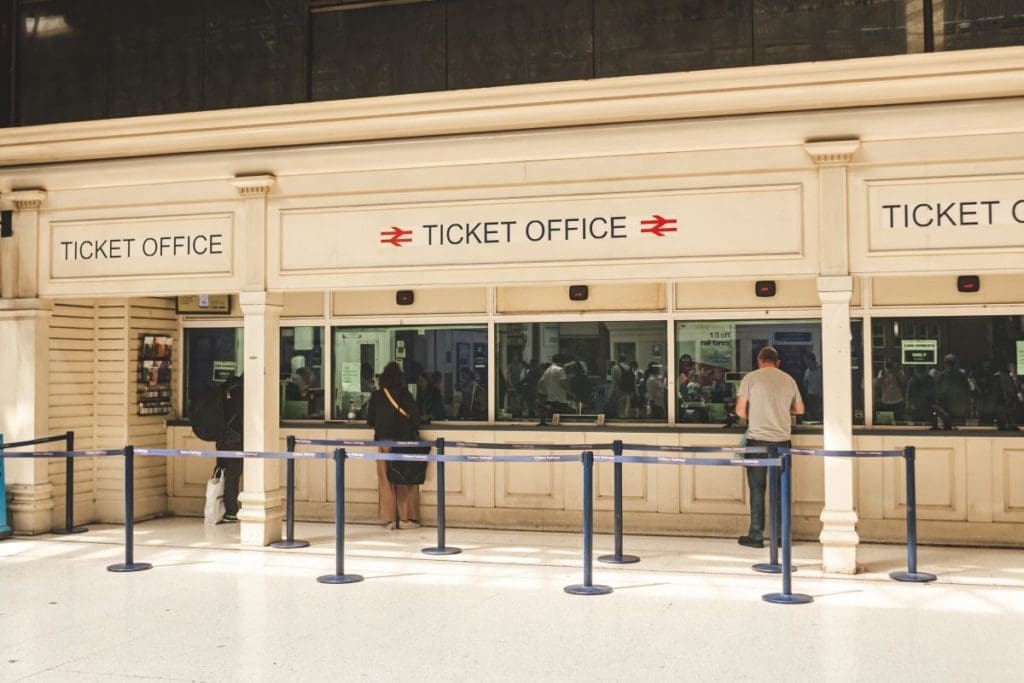 The issue has been part of the year-long dispute over pay, jobs and conditions, with employers arguing that staff would be able to serve customers better if they were on station concourses.
Rail, Maritime and Transport union general secretary Mick Lynch said there were rumours circulating that the Department for Transport plans to announce "mass" ticket office closures next week.
He said: "The train operating companies and the Government must understand that we will vigorously oppose any moves to close ticket offices.
"We will not meekly sit by and allow thousands of jobs to be sacrificed or see disabled and vulnerable passengers left unable to use the railways as a result.
"RMT will bring into effect the full industrial force of the union to stop any plans to close ticket offices, including on our upcoming strike days of July 20, 22 and 29 in the national rail dispute."
The Transport Salaried Staffs Association said it will work with the public to "vigorously oppose the totally unnecessary mass closure of ticket offices".
Interim general secretary Peter Pendle said: "We will work hand in glove campaigning with the public who will quickly spot that this is a leap backwards by ministers.
"Booking office staff are vital because they give passengers advice and assistance on ticket information, station security and can assist those with disabilities, limited mobility or young children.
"The impact of closing ticket offices would be felt by millions of people and have a detrimental impact on our communities up and down the land. Our appeal as a campaigning union is for the public to resist and stand with us in this resistance.
"We also need MPs across the House of Commons to make it clear they will not allow the railways to be damaged in this way. We need clarity from the Government about their plans, and what this means for our members so that we have a railway network which works for all."
A Rail Delivery Group spokesperson said: "The industry has always been open and honest about the need for the railway to evolve with its customers so it can better meet their needs, and secure a thriving long-term future for an economically vital service.
"For over a year it has been negotiating a package with the RMT on those reforms, which include moving staff from ticket offices to concourses where, with extra training, they will be better able to help more customers, not just with buying tickets, but also offering travel advice and helping those with accessibility needs.
"This is in recognition of the fact that ticket office sales have dropped from 85% in 1995 when the rules on selling tickets were last reviewed, to 12% on average today.
"Sadly, those talks have stalled with the RMT executive's repeated refusal to put an offer of up to 13% over two years for the lowest paid – alongside job guarantees – to its membership to a vote.
"The railway is too vital to those who depend on it for negotiations to continue to go round in circles with a union seemingly intent on prolonging the current dispute. While the industry is now looking at how to move forward, any changes would be subject to employee and public consultations.
"Staff always remain front of mind, so as you would expect from a responsible employer, if and when the time comes for proposals on ticket offices to be published, they will be the first to know."