Grab the brand-new July issue of Railways Illustrated magazine for the best coverage of today's railway scene.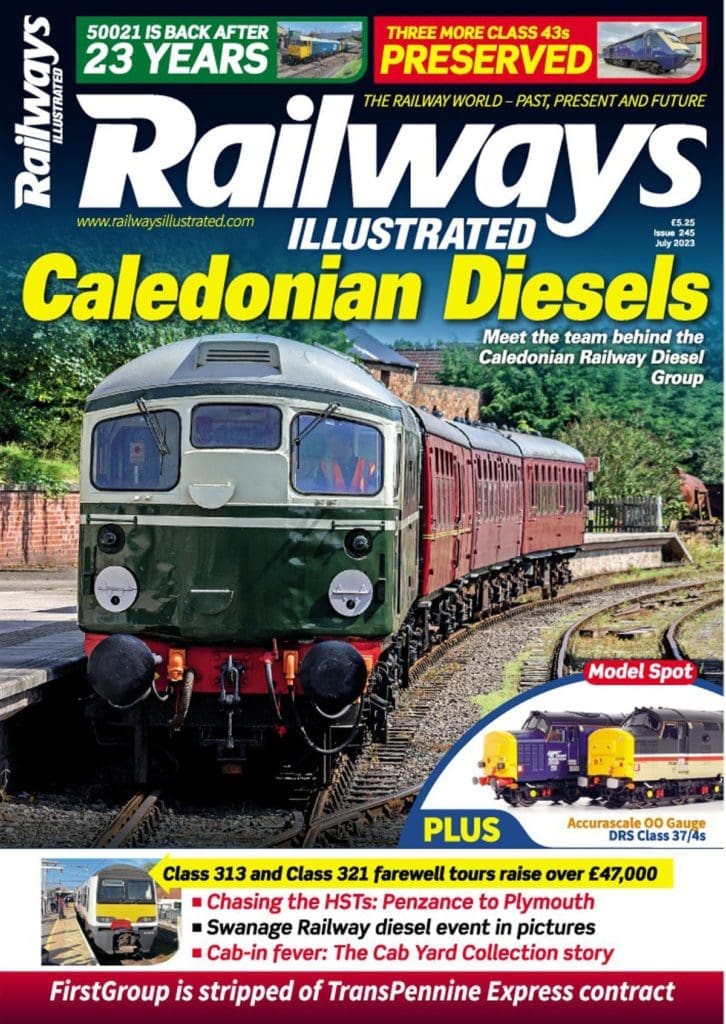 Railways Illustrated reflects the energy and vitality of the present-day railway scene. Here's what's in the July issue:
Chasing the HSTs
After a long and illustrious working life, time is now running out for the remaining Class 43 and Mk.3 High Speed Train fleet. Photographer and HST enthusiast Chris Hopkins presents the first part of a guide to some of the best lineside locations for photographing these iconic trains before they disappear, this issue focusing on the route between Penzance to Plymouth.
Swanage diesel spectacular!
The annual Swanage Railway diesel gala is well established as one of the main dates in the heritage modern traction calendar. We present a small selection of images from this ever-popular event.
A Scottish sensation
Our latest Preservation Profile sees Andy Coward travel to Scotland to meet dedicated volunteers at the Caledonian Railway, take a look at the impressive facilities being built, and find out more about plans for the growing number of diesel locomotives.