One of Britain's most important railway lines has reopened after being closed for 10 weeks due to an unsafe viaduct.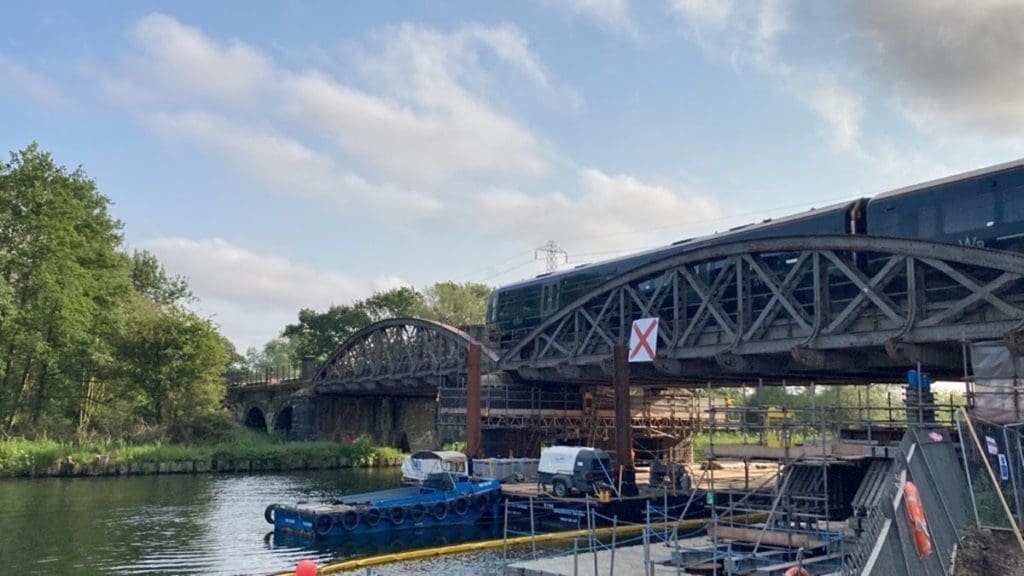 Network Rail said passenger trains started running again over Nuneham Viaduct in Oxfordshire on Friday following emergency repairs. A full timetable will resume on Saturday.
The bridge connects London Paddington with Oxford and the Cotswolds, and is used for services between the Midlands and the south coast, making it a key route for freight trains serving the Port of Southampton.
More than 100 daily passenger services have been cancelled since the route was closed on April 3 after significant movement in the 160-year-old viaduct was detected.
This affected Great Western Railway and CrossCountry.
The issue also forced around 40 freight trains each day to be diverted.
Around 800 people have worked on the repairs, which have included demolishing and rebuilding part of the 150-tonne bridge and creating stronger foundations.
The line was reopened one day ahead of schedule.
Engineers will remain on site for up to 12 weeks to finish the work.
Network Rail capital delivery director Stuart Calvert said: "We're extremely pleased to be able to reopen the railway through Nuneham, ahead of schedule, on Friday.
"A complex and challenging repair like this would normally take two to three years to complete, but thanks to the hard work and dedication of our talented teams of engineers, and industry experts, this major project has been turned around in just under 10 weeks.
"Once again, I would like to thank our passengers, freight customers, local community and our industry partners for their patience, understanding and support while we carried out this work, which will protect this important rail link for generations to come."
Rail minister Huw Merriman said: "It's welcome news that services will return for rail passengers and commuters in Oxfordshire, after what has been a disruptive couple of months."