We have received payment for the content in this article. Learn more.
Inside Track is a long established, independent, tour operator specialising in holidays with a nostalgic transport theme.  All holidays are escorted by an experienced representative, operating a carefully planned and imaginative itinerary, whether in the U.K., Ireland or on the continent.  In fact, what makes Inside Track tick is their couriers and planning.  Years of experience mean they are friends with many of the people they take their groups to visit.  Whether it's a café in the Alps, a railway in deepest Devon, or even conductors on Irish trains.
All visits are included within the basic price; there are no hidden "optional" extras.  Indeed, often special arrangements or visits not originally in the advertised programme are included at no extra cost.  Whilst the emphasis of the holidays is nostalgic transport and in particular steam railways this is not exclusively the case.  Local attractions that give a balance to the holiday and a feel for the area being visited are always included.  In Scotland, for instance, castles, cruises and museums will certainly be an integral part of the itinerary. Oh, and don't expect any "free days" this is a fully immersive adventure.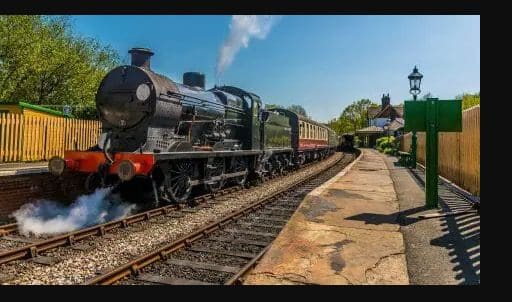 A very important aspect of any holiday is the hotel at which it is based. Inside Track selects three/four star establishments centrally located for the itinerary being delivered and often near a railway station. It's not unusual for folk to gather and chat in the bar after dinner as all tend be of a like mind, happy, and relaxed.
These holidays are by no means the cheapest on the market but they are quality experiences that offer excellent value for money.  If you want a quality holiday experience on which you are guaranteed a laugh or two this might just be for you.