The leader of a train drivers' union says pay negotiations with ministers have stalled over the past four months as fresh rail strikes take place.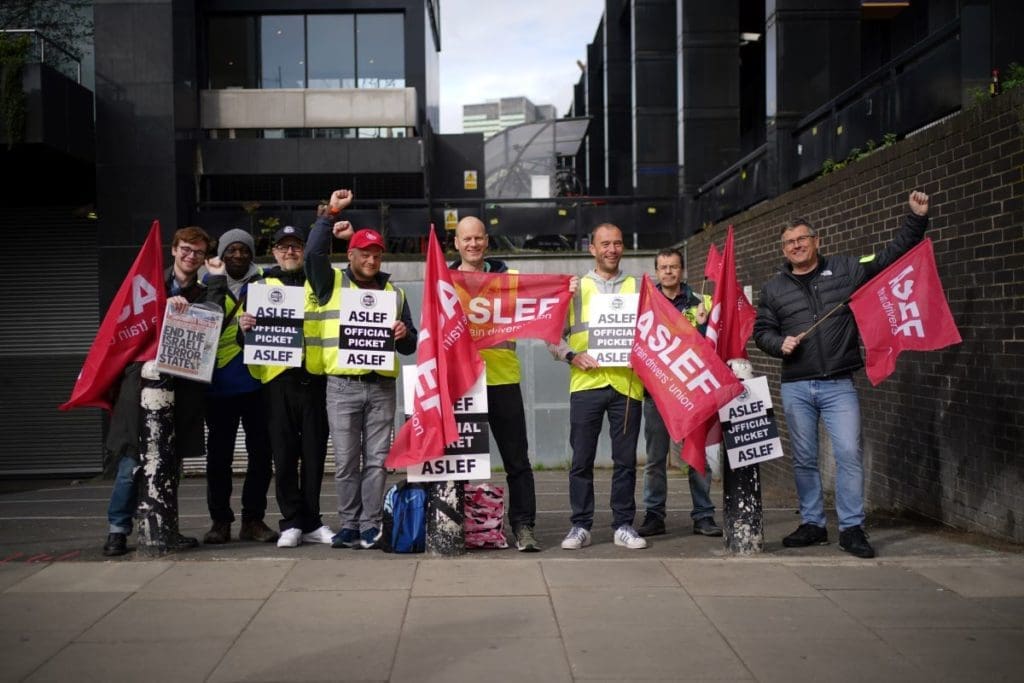 Members of the Aslef union walked out on Friday at more than a dozen train operators.
Aslef general secretary Mick Whelan said the union had seen "neither hide nor hair" from the Government since the beginning of the year, with "one token meeting" on January 6.
He told BBC Breakfast: "They talk a good game, they don't actually engage, they haven't taken any ownership of this process as far as we're concerned.
"The only people they talk to are the companies, they don't talk to us.
"And every time we try and find a middle ground… they did something that was deliberately set up to fail."
Mr Whelan said his members "don't want to be" on strike but felt they had "no choice" in a bid to find a resolution.
Aslef has previously described the UK Government's 4% pay offer as "risible".
Rail minister Huw Merriman confirmed he attended the January meeting, saying he had left unions since then to discuss the UK Government's pay offer with the Rail Delivery Group, the body representing train companies.
Mr Merriman said there was an offer on the table for train drivers and implored union chiefs to put it to members.
The Conservative politician told Times Radio: "I'm very sorry for the inconvenience that passengers will have to bear.
"The sad reality of this situation is that there are offers on the table which have been given to both the train drivers' union and the RMT.
"The leadership have chosen not to put those offers to their members and I feel if they did, there would be the opportunity for members to decide if they wish to take them.
"If you look at the train driver situation, they are paid just under £60,000. The pay offer would take them to £65,000 for a 35-hour week.
"We feel these are fair and reasonable, and we need to see those put to their members. So it is not the case that there is not an offer there — the offer is there, we just need it put to members to see what they think about it."
Mr Merriman said ministers are unable to offer a more modern service or pay for more trains while strikes cost the economy and the rail sector money.
The dispute led to Friday's industrial action being agreed by Aslef members, with further strikes due on May 31 and June 3 – the day of the FA Cup final at Wembley.
Members of the Rail, Maritime and Transport union (RMT) will strike on Saturday – the day of the Eurovision Song Contest final in Liverpool.
Passengers are being urged to check before they travel on both days.
Merseyrail is not impacted by the industrial action, meaning it is expected to run a normal service during the international music competition, including for Saturday's final.
Mr Whelan said Aslef had not planned for its Friday walkout to clash with Eurovision.
"Strangely enough, I don't really watch Eurovision, I didn't know they had semi-finals," he told BBC Radio 4's Today programme.
"If we were targeting Eurovision we would have done Friday, Saturday and Sunday."
Northern Ireland is not affected by the strikes, while Scotland and Wales will only be impacted on cross-border services. ScotRail and Transport for Wales were due to run their usual timetables on Friday.