TransPennine Express cancelled the equivalent of nearly a quarter of services in a month, new figures show.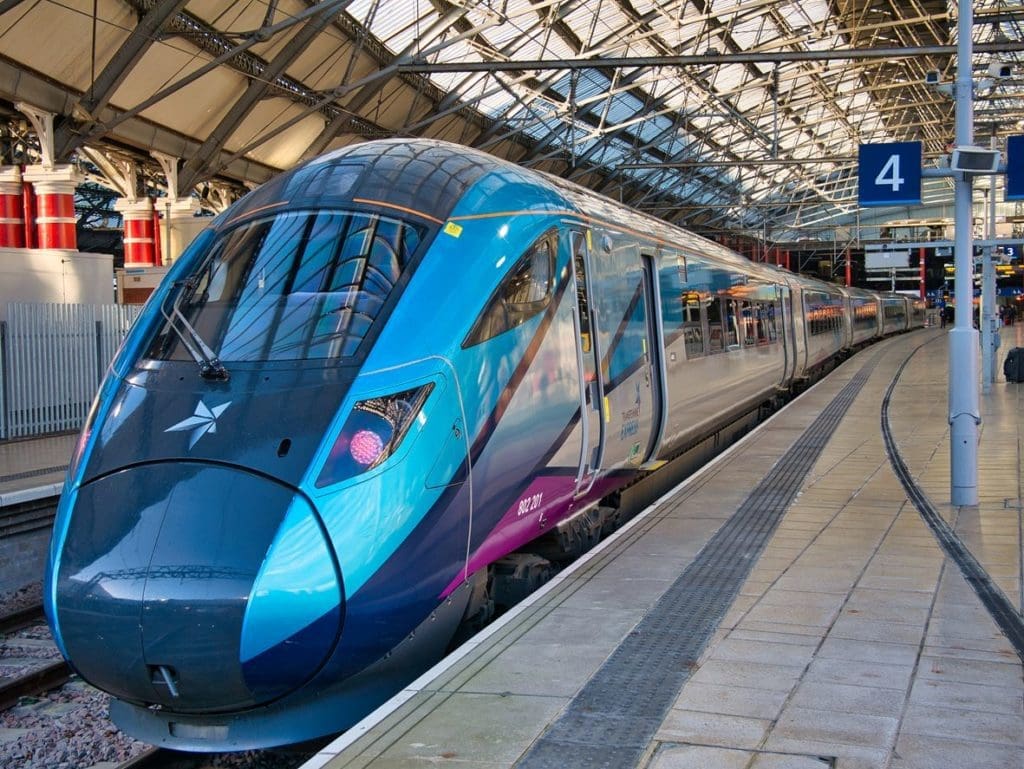 The Office of Rail and Road (ORR) said TPE's cancellation score for the four weeks to March 4 worsened from 7.2% to 23.8% when adjusted to include pre-cancellations due to a shortage of train crew.
TPE passengers have suffered from widespread delays and cancellations over the past year.
The operator, which covers an area across northern England and into Scotland, has been badly affected by drivers no longer volunteering to work paid overtime shifts.
The Department for Transport is examining a recovery plan produced by TPE, whose current contract expires in May.
Cancellation scores show the percentage of services that are either fully or part-cancelled, with part-cancellations counted as half a full cancellation. They have traditionally not included services removed from timetables as late as 10pm on the previous night through a controversial process known as p-coding.
In an effort to boost transparency, last month the ORR began publishing adjusted figures taking into account p-coding due to a lack of resources.
For the four weeks to March 4, TPE fully pre-cancelled 1,093 services for this reason.
This was far more than any other operator, ahead of Northern (380), ScotRail (159), Transport for Wales (135) and LNER (68).
On January 20, the ORR ordered operators to change how they record pre-cancellations, but no plan has been implemented.
ORR director for planning and performance Feras Alshaker said: "Until we are satisfied that official statistics reflect passenger experiences, we will make sure that information on service reliability is available for passengers and stakeholders.
"We acknowledge that ongoing strike action has led to a refocusing of resources elsewhere, but this should not deflect from the fact that this needs to be sorted as a matter of urgency.
"We'll continue to publish pre-cancellation data until we're satisfied and should we not have a satisfactory plan from industry by the end of April, we will consider imposing a change in the way these services are recorded."
A TPE spokeswoman said: "The combined impact of prolonged higher-than-usual sickness levels, a significant driver training programme to facilitate the delivery of the Transpennine Route Upgrade and an aligned lack of a driver overtime agreement, has led to the need to remove a number of services from the timetable on a day-by-day basis through pre-planned cancellations.
"These decisions are not taken lightly, and pre-planned cancellations are only applied when resources are not available to cover advertised services, and to give advance notice of service changes for customers.
"Following ORR instruction, the rail industry as a whole is currently looking at how relatively late notice amendments to services can be made more customer friendly. "Our aim is to be as open and transparent as possible, and to give our customers the information they need to be able to make informed choices about their travel arrangements."