We may receive a commission for links clicked in this article. Learn more.
How much do you know about the railways? Test your knowledge with Train Teasers – a quiz book for the cultured trainspotter.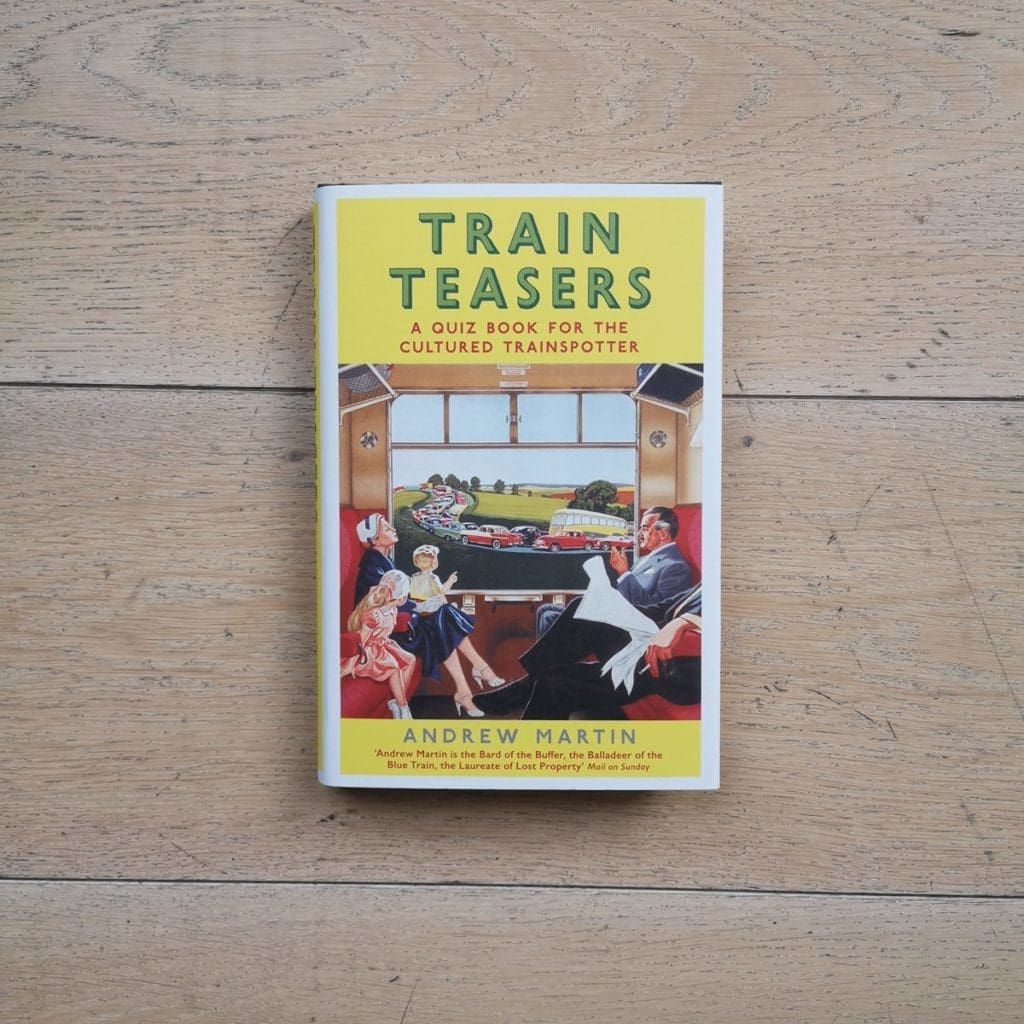 Prolific author of fiction and non-fiction books, Andrew Martin put this quiz book together, so that readers can test their knowledge and learn more about the colourful history of the railways.
It's a great book for trivia night or a long journey, which embarks on the stories of trunk murderers, trainspotters, haters of railways, railway writers, Ministers for Transport (good and bad), railway cats and dogs and even a railway penguin.
It's more than just a quiz, this book is a fascinating look back at the lesser-known, the long-forgotten and the downright bizarre features of a system that was the making of modern Britain.
There's sections on: Famous Trains; Locomotives; Freight; Tunnels; Bridges; Stations; Junctions; and much more.
Steam engines don't go 'backwards'. What do they do instead?
How many British locomotives were damaged in the Second World War?
Fast-moving steam locomotives could collect water by lowering a scoop into a trough set between the rails. One of the Big Four companies had no water troughs. Which one?
The Talyllyn Railway is usually taken to be the first example of which type of railway?
If you enjoy brain teasers like these, think you know the answers, want to test yourself or need to know if your answers to the above questions are correct, then grab a copy of Train Teasers. It's available to order here: https://amzn.to/3n3OIij.