Grab the brand-new February issue of Railways Illustrated magazine for the best coverage of today's railway scene.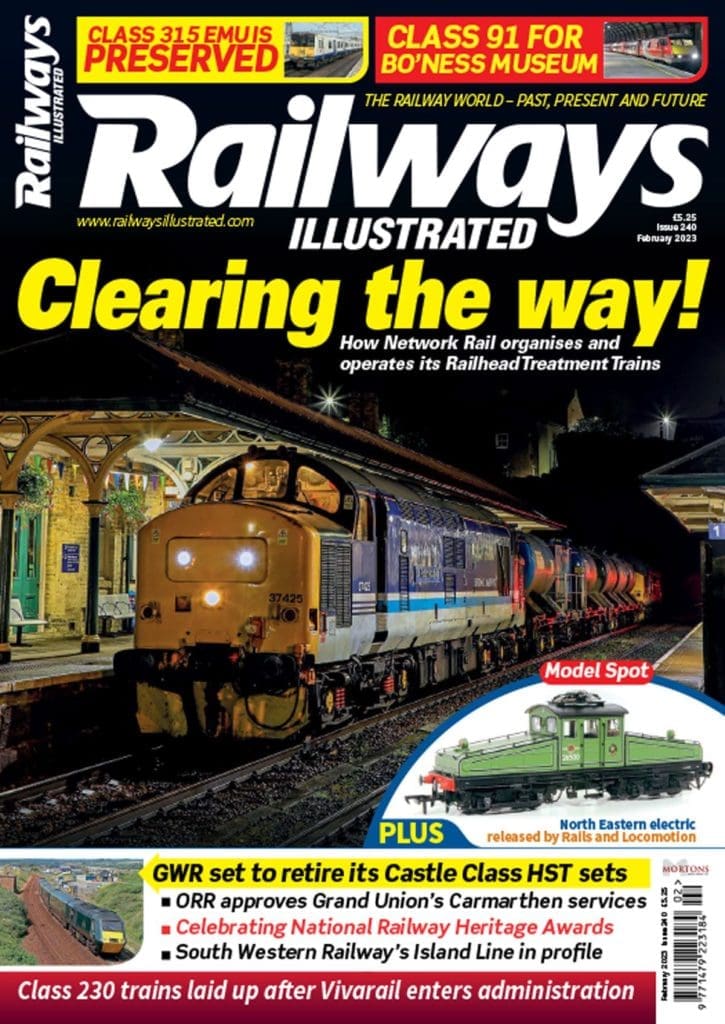 Railways Illustrated reflects the energy and vitality of the present-day railway scene. Here's what's in the February issue:
RHTT operations
Network Rail North and East Route operations director Chris Gee brings us a selection of his images of Class 37s working on the York Railhead Treatment Trains circuits, as well as explaining about how the trains are organised and operated each autumn, in what is a mammoth undertaking for Network Rail during the autumn leaf fall season.
Island Line
Regular Railways Illustrated contributor Martyn Hilbert has spent many years visiting the Isle of Wight. In the latest of his Line Profiles, Martyn takes a detailed look at the history and operations of Island Line, which underwent a major upgrading project during 2021.
10 Pictures: Eddie Bobrowski
Retired schoolteacher and renowned railway photographer Eddie Bobrowski delves into his extensive collection to pick out what he believes are his favourite stand-out images for the latest in our popular 10 Pictures photographic series.