Our latest book of the week is a fascinating ride into the history of rail travel in Exeter.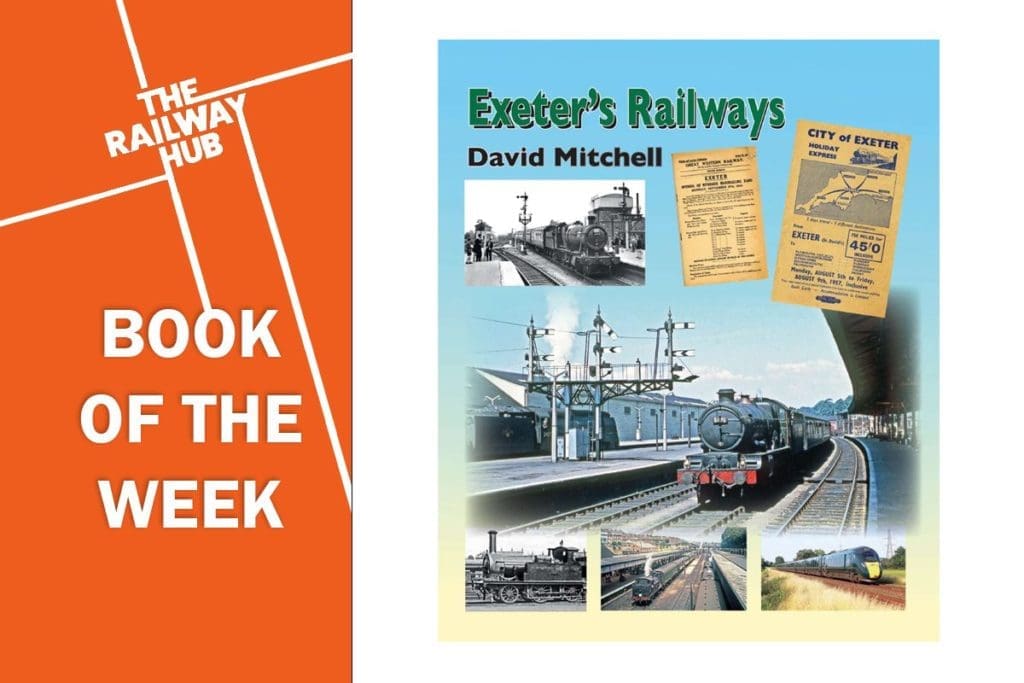 Exeter is an important railway centre which for about 100 years acted as a crossroads where rival companies the Great Western Railway and the London & South Western Railway (later the Southern Railway) met while serving their respective networks in Devon and Cornwall.
In this comprehensive survey of the city's railway history, the development of the constituents of these two 'Big Four' companies is described, including not only the two main lines, but also the branch-line services that ran from the city.
This wide-ranging review also gives a detailed examination of passenger services through the so-called 'golden era' of rail travel, the decline after the Second World War and the revival in recent years, with Exeter now at the centre of the 'Devon Metro' system.
Freight services are also considered and there is a detailed look at the locomotives that hauled the trains and the engine sheds where they were based. The story is supported by some recollections and more than 320 photographs, the majority of which have not been published before; these are supplemented by maps, diagrams and items of printed ephemera.
You can purchase the book here!
Article continues below…
Advert
Plus, our sister company, Mortons Books, is offering 50% off all Silver Link books, including Exeter's Railways, for this week only
Go to www.mortonsbooks.co.uk, add your books to the basket, then pop in the code 'SL50JAN' at the checkout!
*Offer expires 8.01.23. Offer excludes bookazines. Terms and conditions apply. To view the privacy policy of MMG Ltd, please visit www.mortons.co.uk/privacy.
Article continues below…
Advert