A big milestone for the future of rail has been reached this week as we saw the debut of the UK's first hydrogen-powered train on the mainline. Here's this week's round-up:
UK's first hydrogen-powered train makes mainline debut
A hydrogen-powered train has travelled on the UK rail network for the first time.
Porterbrook and the University of Birmingham welcomed Transport Secretary Grant Shapps aboard HydroFLEX, the UK's first hydrogen-powered train, as it started operational trials on the mainline railway.
The trials of HydroFLEX, which have been supported with a £750,000 grant from the Department for Transport, follow almost two years' development work and more than £1 million of investment by both Porterbrook and the University of Birmingham. Click here to see more.
HS2: World's first solar and hydrogen powered cabins cuts carbon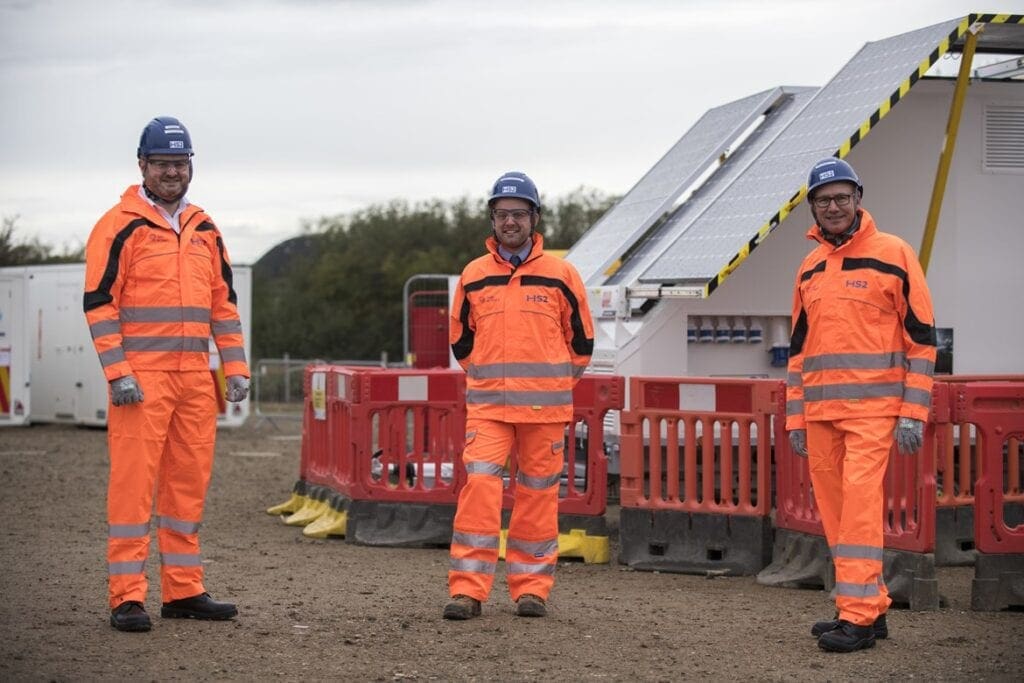 HS2 has trialled solar and hydrogen powered welfare cabins across its work locations in a step towards greener construction sites.
The cabins are run by enabling and main works civils joint ventures CSjv (Costain, Skanska) and SCSjv (Skanska Costain STRABAG) in Camden, West Ruislip and Uxbridge.
The EasyCabin EcoSmart ZERO product is the world's first solar and hydrogen powered welfare unit, combining solar and hydrogen power to eliminate carbon emissions from construction sites, and is set to be rolled out further across the HS2 project. Click here to see more.
St Pancras International launches new cleaning robots to tackle virus
St. Pancras International becomes the first railway station in the world to launch state-of-the-art cleaning robots in a bid to minimise the risk of COVID-19 to travellers.
From September 23, the mobile autonomous robots – designed to kill viruses and bacteria both on surfaces and in the surrounding air – will be patrolling St Pancras International station. UV radiation has been shown to damage the genetic material of viruses, hampering their ability to replicate. Click here to see more.
Stark warning as images reveal people posing for photos on rail lines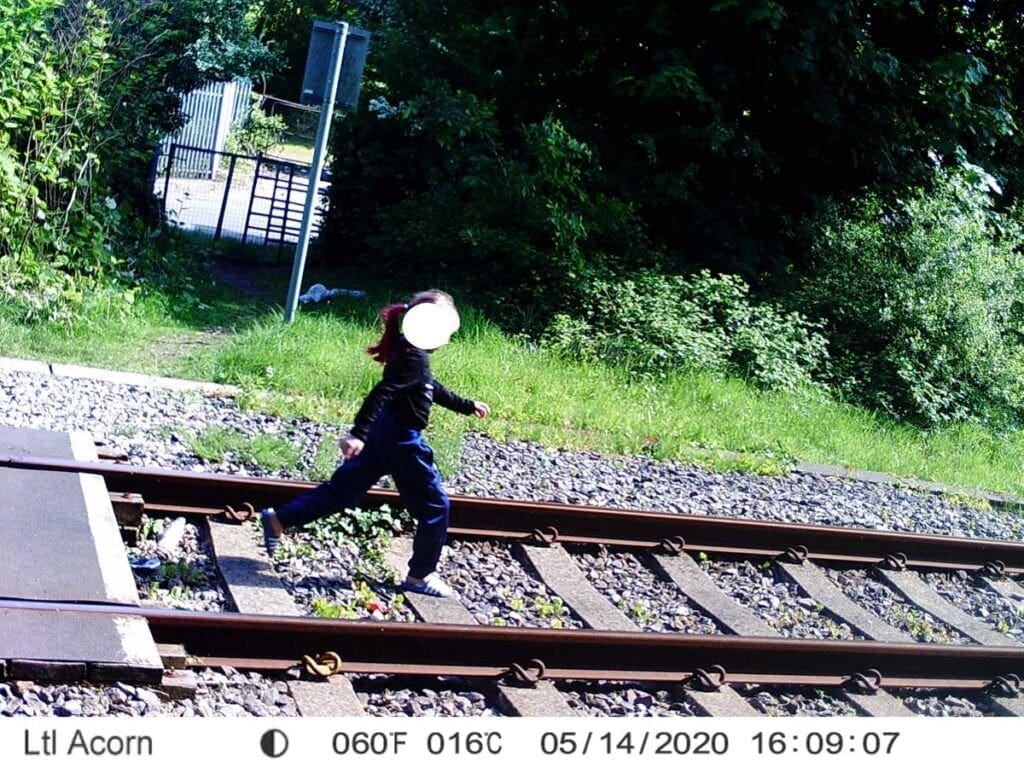 Cyclists and pedestrians have been criticised for misusing level crossings and putting themselves at risk.
Network Rail is urging cyclists and pedestrians to use level crossings safely after a recent increase in misuse, with several people caught risking serious injury or worse.
The transport body has published images of people posing and sitting on train lines. The footage was captured at Trenos level crossing near Llanharan, where trains travel on the busy line between Cardiff and Swansea up to 85mph. Click here to see more.
Severn Valley Railway features in Netflix film Enola Holmes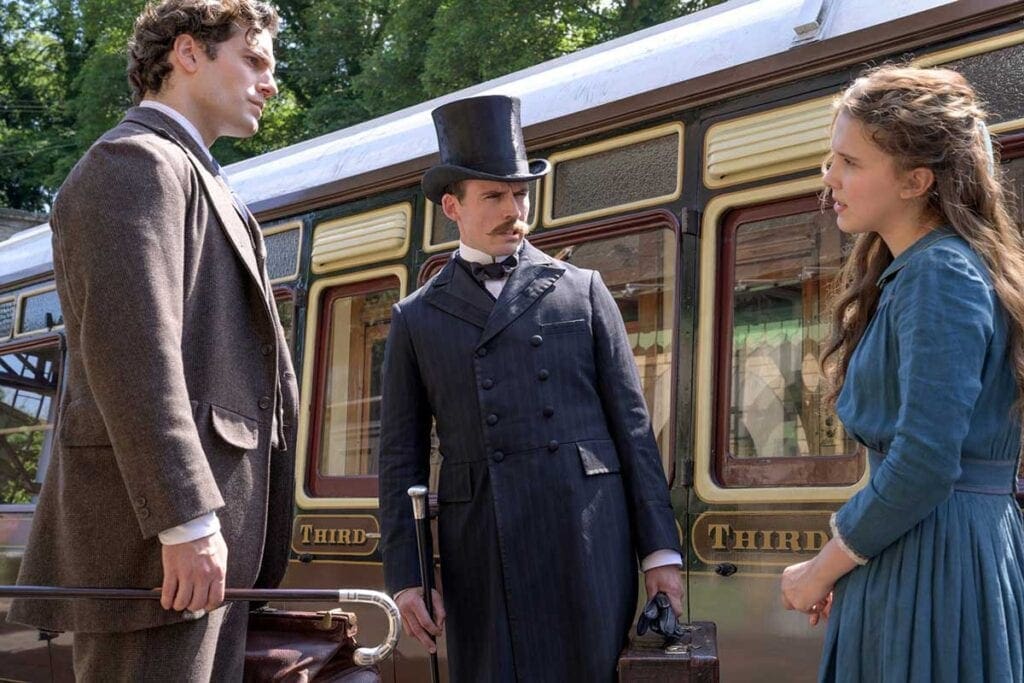 Alongside Millie Bobby Brown, Henry Cavill and Sam Claflin, the Severn Valley Railway plays an important role in the new Netflix film, Enola Holmes.
During an intensive three days of filming last year, the Severn Valley Railway "were sworn to secrecy" as they hosted the star-studded cast.
The film showcases Kidderminster and Arley stations, along with steam locomotive No. 2857 and several vintage carriages, all of which are currently in use on the railway as part of regular services. Click here to see more.
Nominations for 2021 Heritage Railway Association Awards now open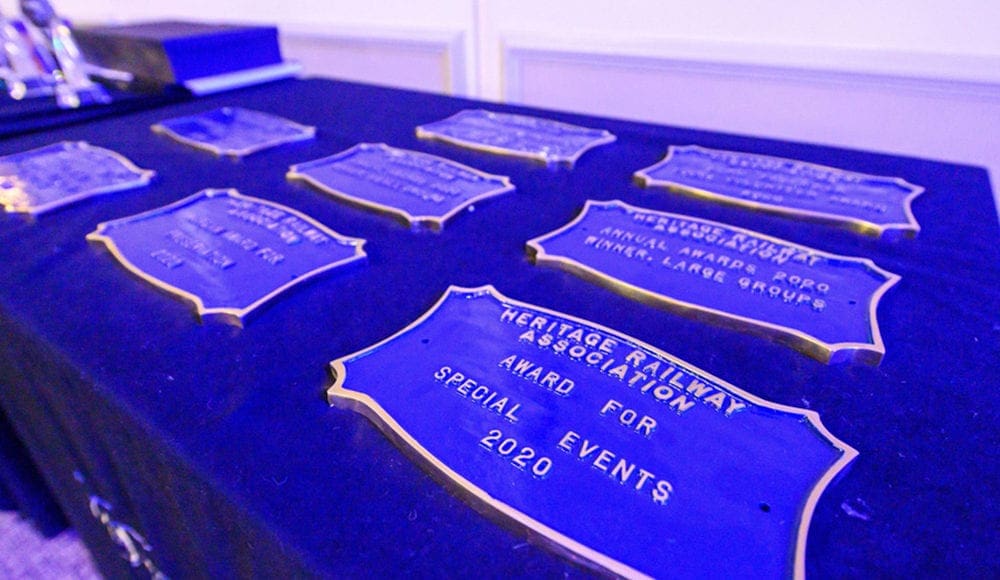 Entries and nominations for the 2021 Heritage Railway Association (HRA) Awards are now open.
To celebrate the resilience of the heritage sector during the COVID-19 pandemic, and the inspiration of all that is good in heritage railway, people are being invited to enter or nominate members now.
HRA Awards Committee Chair Steve Oates said: "2020 has been the hardest in the history of UK heritage rail. But it's brought out some of the very best in our members. We've seen resilience, resourcefulness, creativity, and a dogged determination to get through. Those qualities and their achievements deserve recognition." Click here to see more.
Scotland's Railway hits key punctuality milestone
Train punctuality on Scotland's Railway has reached its highest level since 2018, according to new figures.
In the most recent four-weekly period of performance (23 August – 20 September), 93.3% of ScotRail trains met the rail industry standard Public Performance Measure (PPM). It's the seventh consecutive period where ScotRail's PPM has been above 90%.
More trains arriving on time has meant that ScotRail's Moving Annual Average (MAA) – the rolling annual average of trains arriving on time – reached 90% for the first time since January 2018. Click here to see more.
Christmas events to go ahead at Severn Valley Railway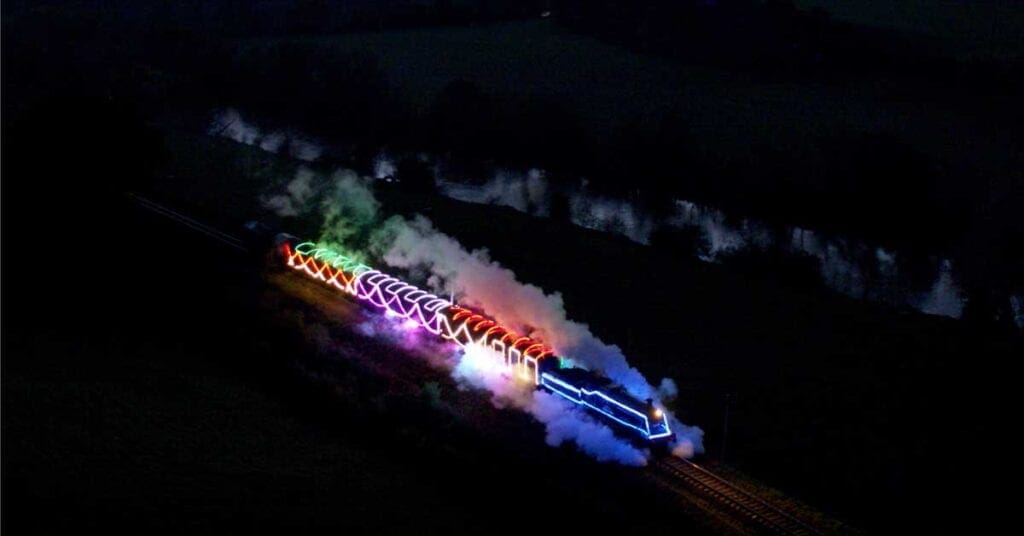 Severn Valley Railway is pulling out all the stops to ensure its visitors enjoy a Christmas-themed experience this year.
Many venues and attractions across the UK have had to cancel their festive events, but the Severn Valley Railway's offerings mean that some visitors will be able to enjoy a spectacular adventure, with all necessary COVID-19 precautions.
The Severn Valley Railway is running a busy programme of Santa trains and Steam in Lights services starting in late November. Click here to see more.
Crich Tramway Village offering free admission to local residents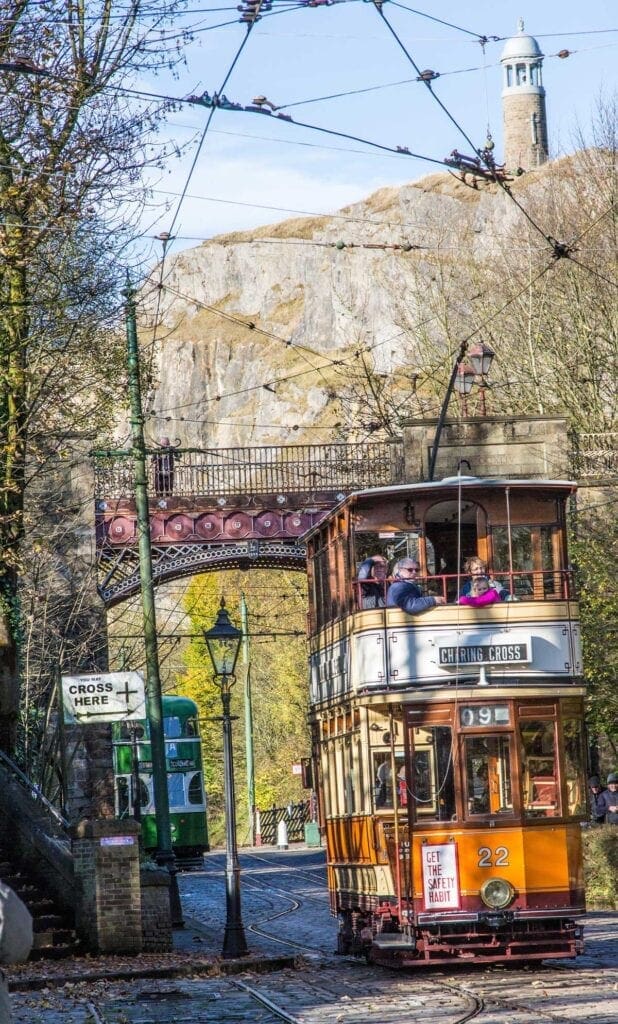 Crich Tramway Village, home to the National Tramway Museum, will be offering free admission to residents living within five miles of Crich on their Community Day.
The Community day will take place on Sunday, October 11, and residents will need proof of living within five miles of Crich by producing a driving licence, utility bill or similar on admission. Click here to see more.
OFFER | Read Steam: The Grand Finale for just 99p
For the whole of October, you can read the incredible story and tribute to the final men and machines in the Steam: The Grand Finale digital copy for only 99p.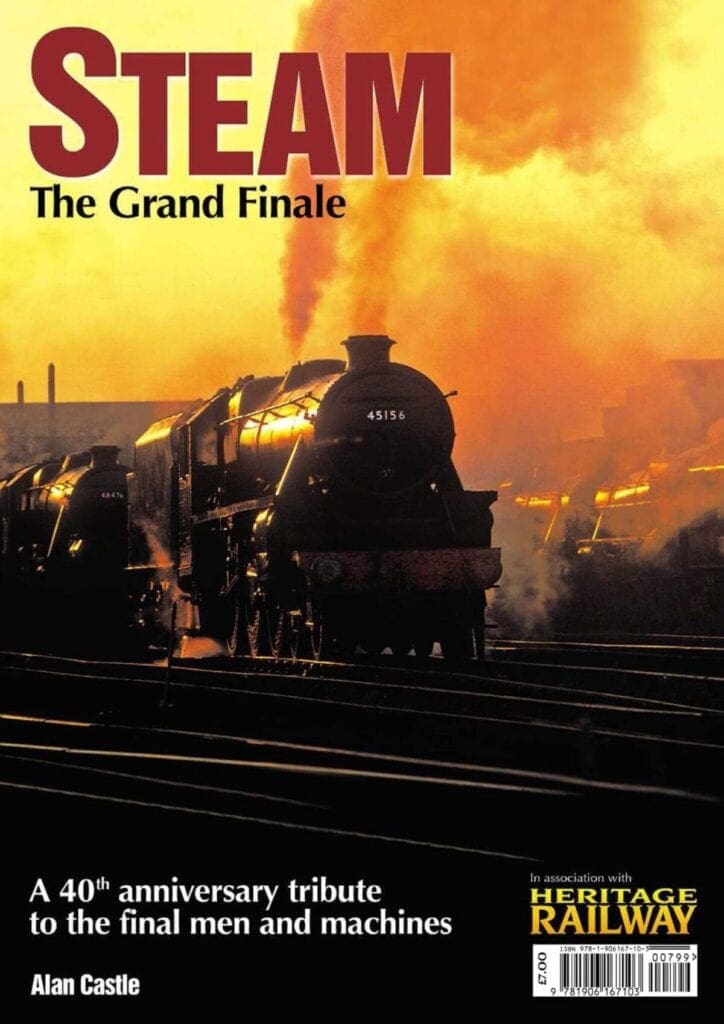 Steam: The Grand Finale is a landmark publication chronicling the last months of steam on the British Railways main line.
Years of painstaking research by Alan Castle, who viewed the proceedings at first hand over 40 years ago, and interviews with drivers, firemen and engine shed staff, have resulted in this authoritative and definitive account of the year in which the final whistle sounded on a steam era dating back more than 150 years. Click here to see more.
Latest service updates