Grab the brand new October issue of Railways Illustrated magazine for the best coverage of today's railway scene.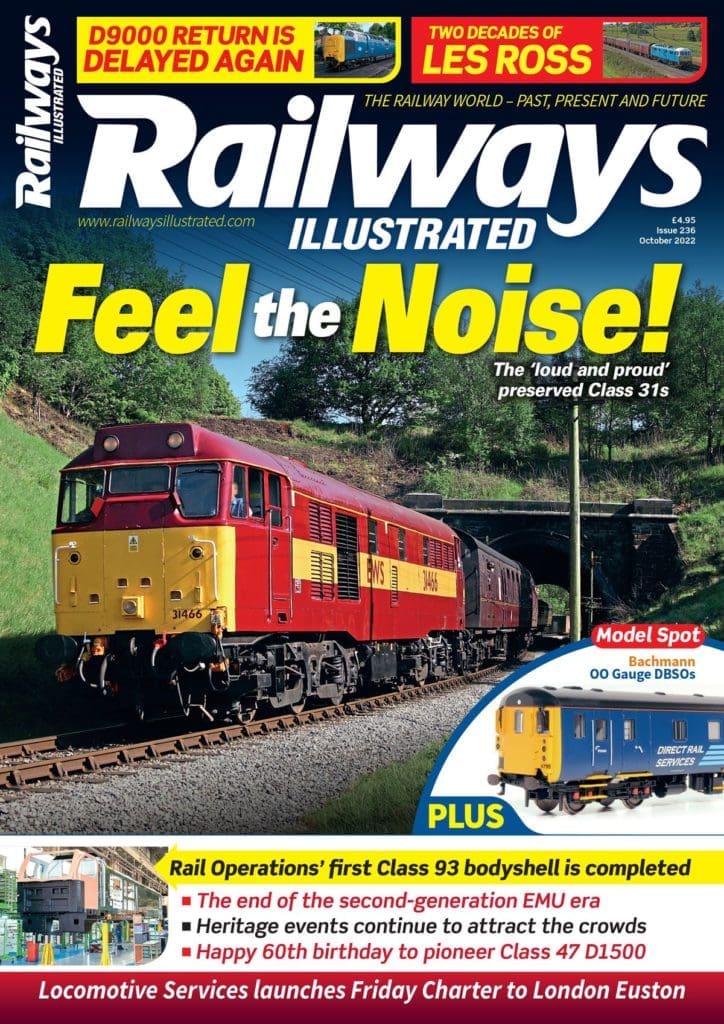 Railways Illustrated reflects the energy and vitality of the present-day railway scene. Here's what's in the October issue:
End of an electric era
A number of British Rail-built secondgeneration electric multiple units are facing extinction as the modernisation of our railway network continues. Richard Clinnick takes a look at the EMU fleets that have disappeared recently, as well as those facing elimination over the next few months.
The preserved Class 31s
With a fleet size of almost 300 locomotives, it was inevitable that a number of Class 31s would find salvation in the preservation sector. Although several previouslypreserved Class 31s have since been scrapped, they are still one of the best represented heritage modern traction locomotive designs to survive. Andy Coward looks at the survivors.
Happy anniversary, D1500!
The Class 47 is, arguably, the most successful design of British Rail modern traction locomotive fleet. September marks the 60th anniversary of the emergence of the pioneer locomotive D1500 from Falcon Works in Loughborough. Richard Clinnick examines the BR working life and preservation career of this historic locomotive.
Model Spot
This month Simon Bendall looks at the Bachmann OO Gauge DBSOs, focussing on the recently released Direct Rail Services example, to see how they measure up.
Article continues below…
Advert