Grab the brand new September issue of Railways Illustrated magazine for the best coverage of today's railway scene.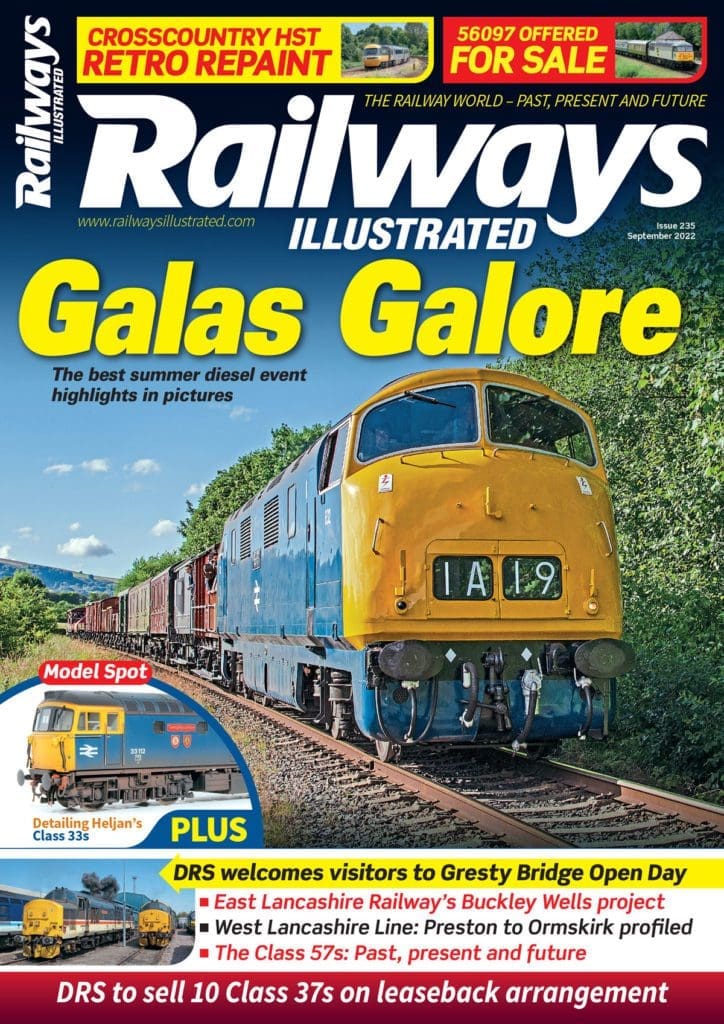 Railways Illustrated reflects the energy and vitality of the present-day railway scene. Here's what's in the September issue:
Buckley Wells Redevelopment
The East Lancashire Railway is custodian of one of the oldest surviving Locomotive Works in the UK, but the 1856-vintage Baron Street Locomotive Works is crumbling and in need of extensive renovation and restoration works. Andy Coward returns to his home town to find out more about the restoration and the ELR's plans for a major development of its Buckley Wells site.
The West Lancashire Line
Martyn Hilbert returns with another of his route profiles, this time focusing on the West Lancashire Railway, the former main line route between Preston and Ormskirk that could in the future see its status upgraded once again. As ever, Martyn's feature is illustrated with a great selection of his photography taken on the line.
10 Pictures: Steve Sienkiewicz
For this month's 10 Pictures feature, we are treated to another outstanding collection of images spanning almost five decades, courtesy of the lens of North West-based photographer and regular Railways Illustrated contributor Steve Sienkiewicz.
Model Spot
This month Simon Bendall explains how he detailed and weathered a trio of Heljan Class 33s to produce some realistic looking models for a 1980s-themed model railway layout.
Article continues below…
Advert