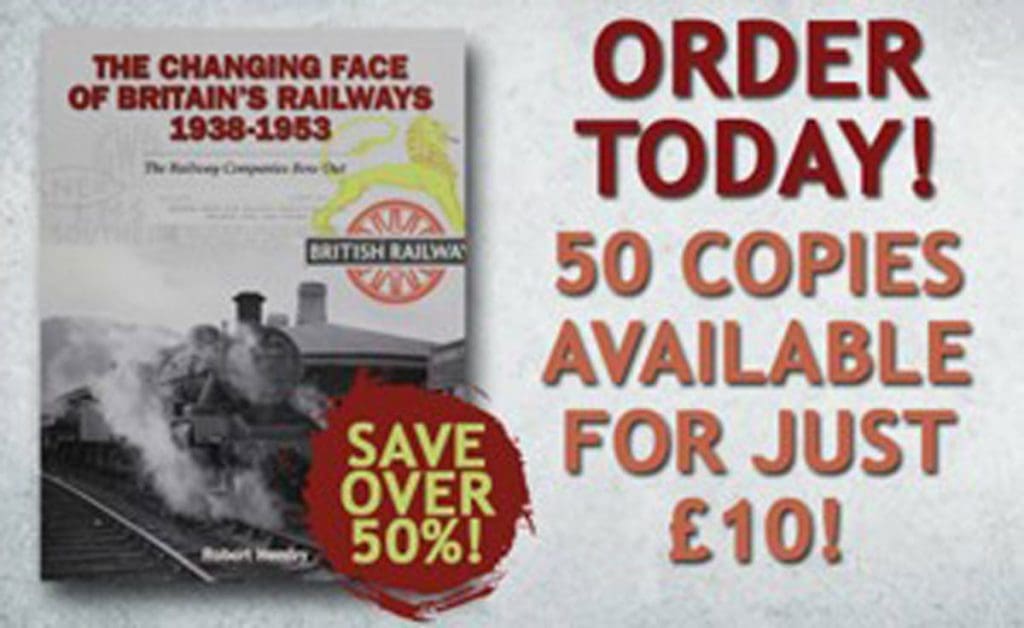 Fancy a fascinating read for your summer holiday?
Mortons Books has just the thing, and at just £10 it won't break the bank. Save £14.95 when you buy The Changing Face of Britain's Railways 1938-1953… but hurry, there are just 50 copies available at this knockdown price!
About the book
Robert Hendry's 192-page hardback book is crammed with photographs, many previously unpublished, providing a stunning visual exploration of the 15 years that shaped the future of Britain's railways.
He questions the long-accepted allegation that railway managers who had done a superb job in wartime had lost touch with reality, arguing that the Railway Executive, the men who ran BR from 1948 to 1953, were not the fools that some writers claim but were responsible men who had been put in an impossible position.