This week's roundup of news from the UK railway industry.
Rail travel at 55% of pre-pandemic levels, new figures show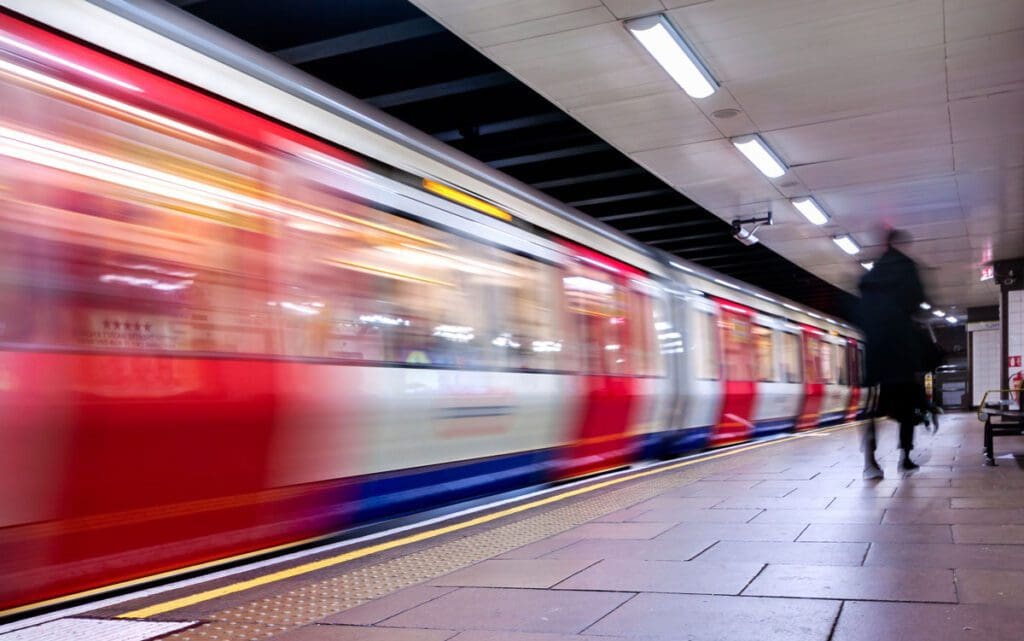 Demand for weekday rail travel in Britain has exceeded pre-pandemic levels for the first time this year.
The number of train journeys made on Monday was 55% of the normal total, according to provisional Department for Transport figures.
This is up from 38% on Tuesday January 4, the first working day of the previous week in England and Wales.
Rare Roman wooden figure uncovered by HS2 archaeologists in Buckinghamshire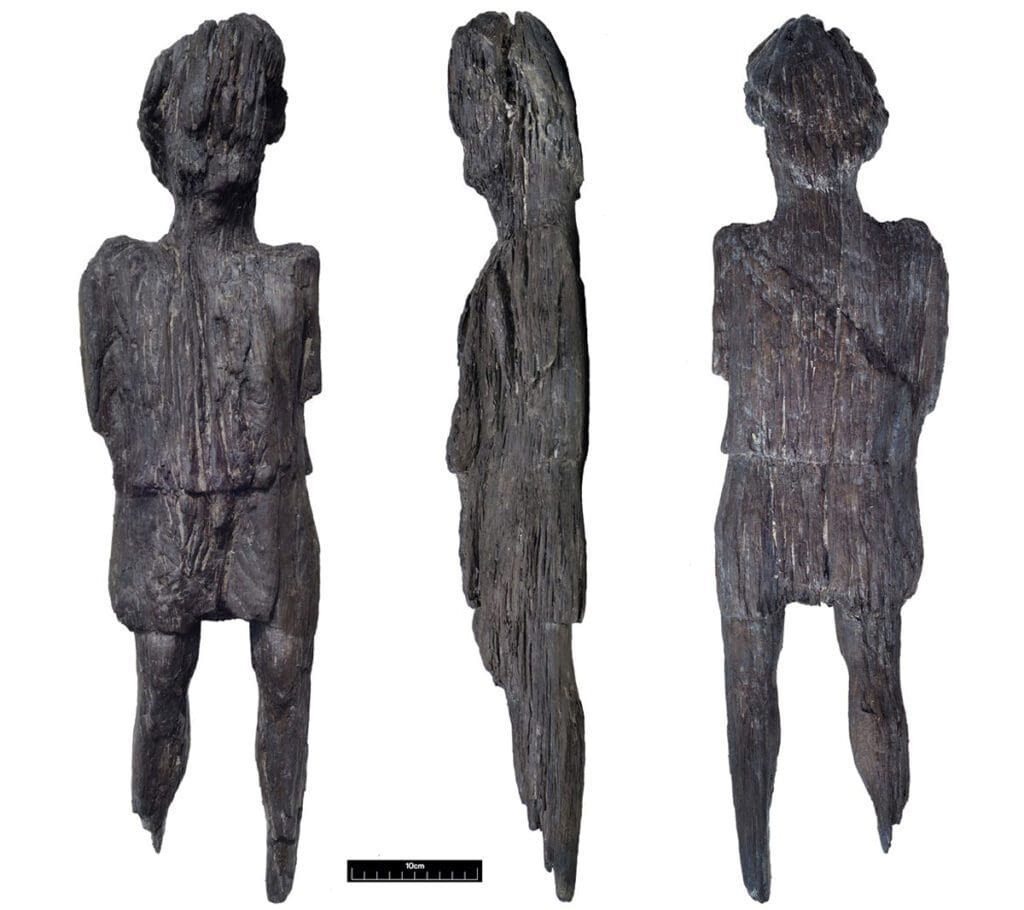 An early Roman rare wooden carved figure has been discovered during work on the HS2 project.
In July 2021 archaeologists from Infra Archaeology removed the well-preserved figure from a water-logged Roman ditch in a field in Twyford, Buckinghamshire.
As they were investigating at Three Bridge Mill, the team came across what they initially thought was a degraded piece of wood. As they continued to excavate it a humanlike, or anthropomorphic, figure was revealed. The figure, cut from a single piece of wood, stands at 67cm tall and is 18cm wide.
HS2 to be powered by zero carbon energy 'from day one'
HS2 trains will be powered by zero carbon energy from day one of operation while supporting the government's 2050 target to tackle climate change.
This commitment will play a key part in HS2 Ltd's aim to make the project net zero carbon from 2035, with targets of diesel-free construction sites and major reductions in carbon emissions from the steel and concrete used to build the railway.
HS2 Minister Andrew Stephenson said: "We know that the climate crisis demands urgent action and these commitments from HS2 are vital steps towards achieving cleaner UK travel.
Plans for new £5.9m collection building go on display at Locomotion in Shildon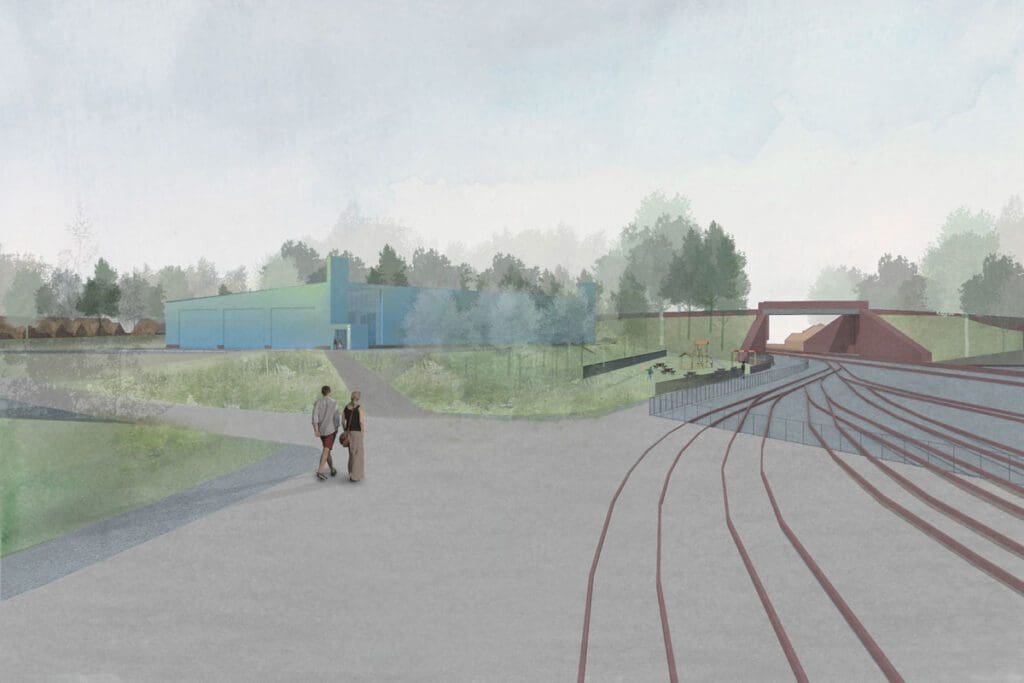 The public are being invited to have their say on plans for a new £5.9m collection building at Locomotion in Shildon at a free exhibition being displayed this month.
The exhibition will be on show at Locomotion between January 19-23 before the plans are submitted for planning approval later in the year.
On January 19, there will also be a face-to-face open session at the museum with members of the project team on hand to answer questions and to explain the plans. A further drop-in session will be held at Shildon Library on January 24.
South Western Railway retains 12 Class 707 trains in boost capacity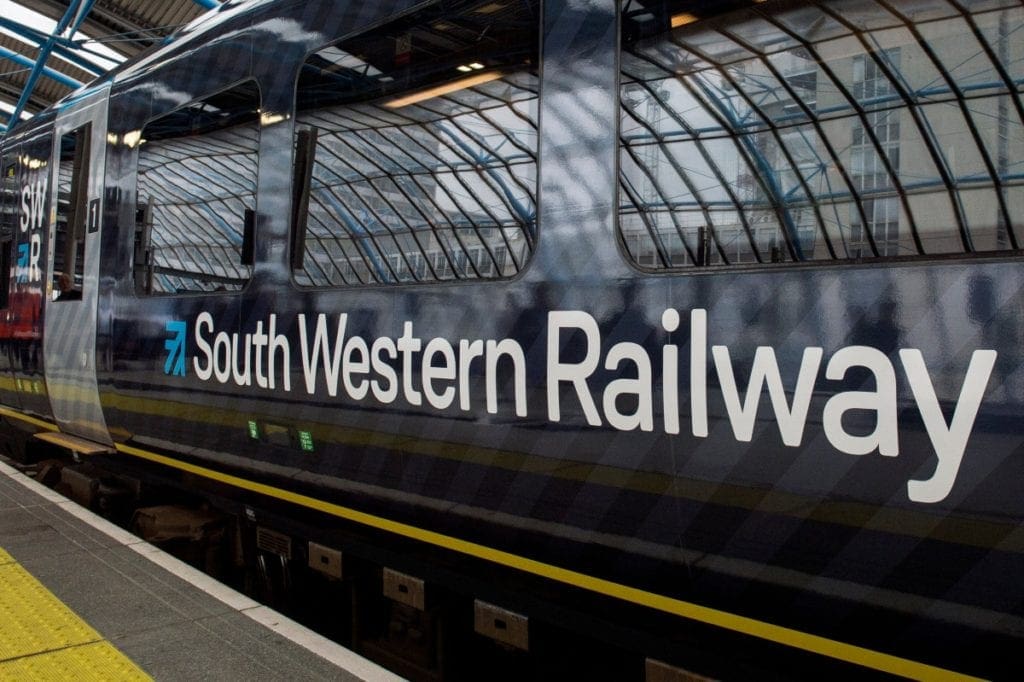 Class 707 trains are set to continue serving South Western Railway (SWR) customers until August 2022, helping to improve capacity on the network's suburban routes.
12 out of 30 of SWR's 707 fleet was due to move to the Southeastern network but, following an agreement signed between the two train companies, SWR's lease on the units has been extended until August 2022.
The move is set to alleviate future pressure on SWR's train capacity, which – prior to passenger numbers reducing as a result of Omicron – had been impacted by the altered Arterio introduction. SWR is waiting for manufacturer Alstom to supply a train that performs to specification and will deliver consistently better journeys for customers and colleagues. When they do, SWR will begin its extensive programme of testing, training and business mobilisation.
Latest Service Updates
Gatwick Express – Gatwick Express services remain suspended until further notice.
Hull Trains – Hull Trains are currently running a reduced service, in line with passenger demand and current government advice.
If you need to travel this weekend, here are planned works that may affect your journey.
RMT STRIKE ACTION: There is planned strike action every Friday and Saturday night between 20:30 and 04:29 the following morning from Friday 7 January until Sunday 19 June.
Our transport network has never been cleaner. Imperial College London run monthly tests for coronavirus on the transport network and found no trace. You can read their recently published report.

Air continuously flows through all our trains, trams and buses. For example, on average, air in a Tube train changes every few minutes. Buses are fitted with air extraction and ventilation systems and we also leave windows open throughout the passenger area to keep a flow of fresh air.

Please continue to walk or cycle part of your journey where possible. If using public transport, travel during quieter times if you can. This will make social distancing easier. The quieter times to travel are:
Between 08:15 and 16:00 and after 17:30 on weekdays
Before noon and after 18:00 on weekends
Our TfL Go app can help you plan your journey and show the quieter times to travel.

You must continue to wear a face-covering over your nose and mouth at all times when on the transport network, unless exempt. The overwhelming majority of people are complying with this requirement, and the British Transport Police, the Metropolitan Police and our own officers are on the network to check compliance. Fines of up to £6,400 exist for anyone who does not comply.
Please also wash or sanitise your hands before and after travel.
Due to the coronavirus, the following service changes will be in place until further notice. Please plan ahead and check before you travel.
WATERLOO & CITY LINE: Service operates between 06.07 and 10.13 and between 15.23 and 19.11 on weekdays only. There is no service on Saturdays and Sundays.
LONDON OVERGROUND: Monday 10 until Friday 14 January, a reduced service is operating, every 30 minutes, between Surrey Quays and New Cross. Trains will run every 5-8 minutes between Dalston Junction and Surrey Quays instead of around every 4 minutes.
Check before you travel and plan your journey ahead of time.