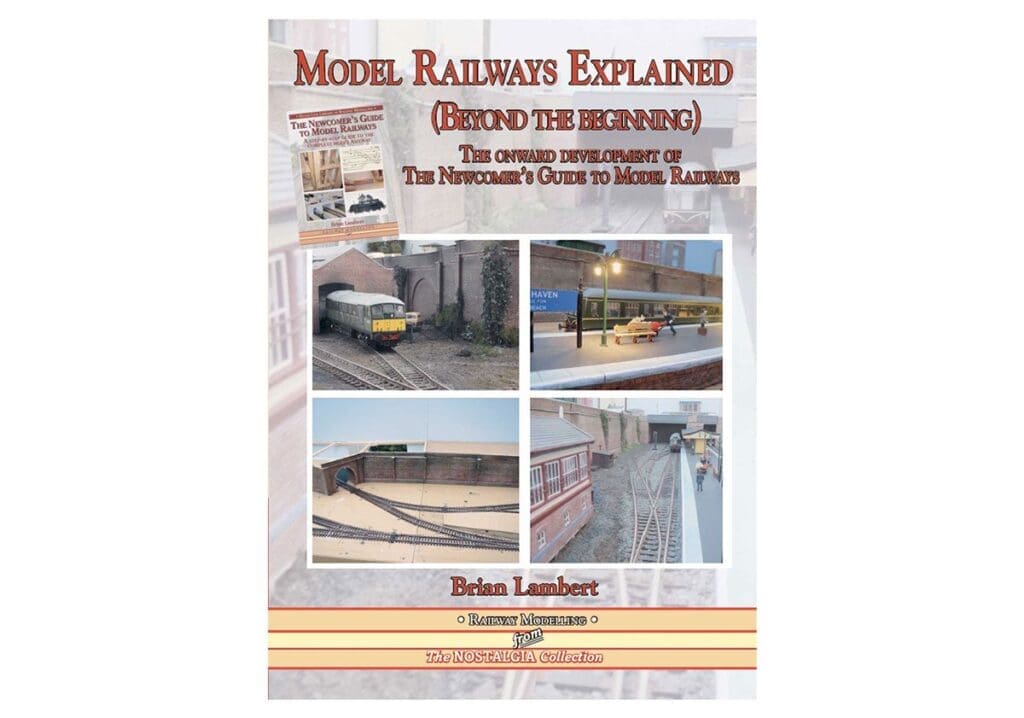 The author writes: "My hobby has been model railways for many years since I was given a Tri-ang Princess Elizabeth train set for Christmas as an eight-year-old schoolboy.
"Over the years I have gained much modelling knowledge from practical experience and belonging to model railway clubs, quite apart from the wealth of knowledge gained from working on the 'real thing' from a young post-school teenager through to my retirement.
"My first published book, The Newcomer's Guide to Model Railways has, I am told, proved to be very popular and has given many readers a great helping hand in their hobby. So it has been deemed necessary that I should produce a second book, which would enhance the first without covering the same ground too much.
While in these pages I write about generic items and often reference the real thing, there are many regional variations, and these cannot be taken into account within the confines of this book.
"Therefore I would recommend that, before starting any regional or era-based project, you undertake a good deal of research to gain the correct facts. Internet searches, books and perhaps visits to preserved railways or to the national network will usually reveal plenty of detail."
Model Railways Explained Beyond the Beginning is available to order for only £20.00 from www.mortonsbooks.co.uk
Article continues below…
Advert
Mortons Books has an extensive library of Railway books covering everything from the pioneering days of the early railways to the golden age of steam, the devastating Beeching cuts, the British Rail days, preservation and the ongoing story of modern diesel and electrics. Visit the website today to see the full library!