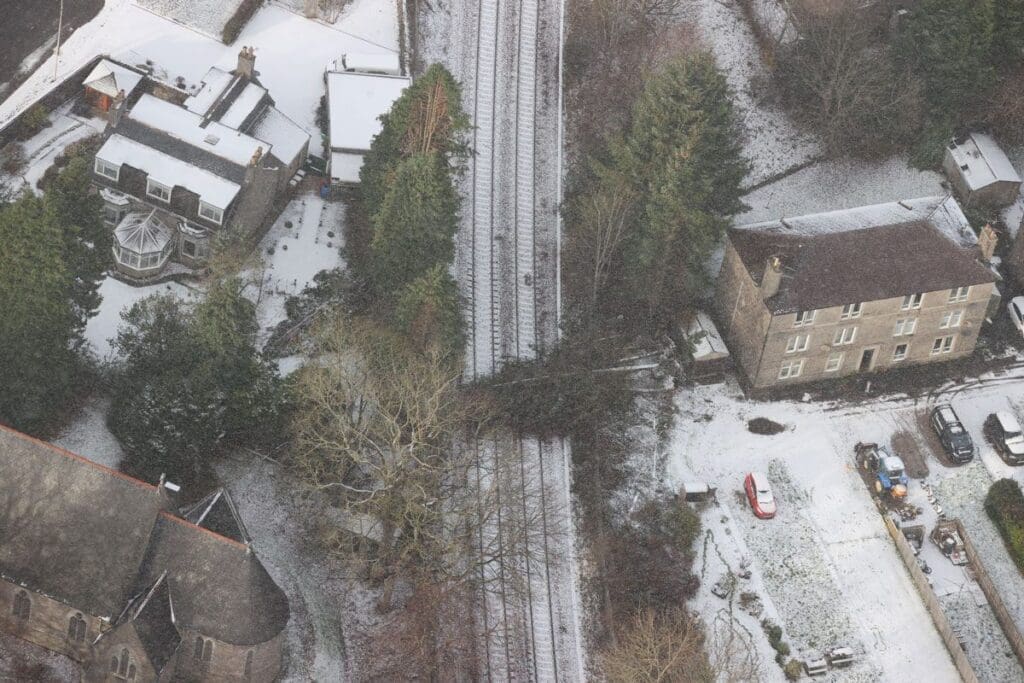 Storm Barra is forecast to bring snow and winds of up to 70mph to parts of the country from late Tuesday afternoon and will affect some services in the south west and north east of Scotland.
Scotland's Railway will be introducing speed restrictions and closing some lines to trains during the storm.

Speed restrictions will be introduced on services travelling between Edinburgh and Aberdeen and Aberdeen and Inverness from 15:00 pm Tuesday, until the end of service.
Also see
RIA survey reveals increasing confidence in rail as innovative sector
The line between Stranraer and Girvan will be closed to trains all day on Tuesday, and engineers will then inspect the line with the aim of reopening it safely to services on Wednesday.

The West Coast and East Coast Mainlines will remain open for cross-border travel but may be subject to some delays.

Speed restrictions and short-term line closures are being introduced for safety reasons as the wind speed predicted can blow trees and other debris onto the tracks and cause damage to overhead power lines. Snow can weigh down trees already weakened by Storm Arwen last week.
Scotland's Railway staff will be working throughout the storm to keep lines open and safe for passengers and freight customers.
Teams will be repairing damage caused by the weather as quickly as possible. Snowploughs will also be on standby and proactive checks are being made on our equipment ahead of the storm.

Liam Sumpter, Network Rail Scotland route director, said: "We are monitoring the conditions closely and have teams ready to respond to any damage caused to our infrastructure by the weather.
"We are reducing the speed of trains on some lines and closing others as a safety precaution due to the predicted weather conditions.
Article continues below…
Advert
"We will restore a full service for all our customers as soon as possible once Storm Barra has passed."

For more information on the changes to services, check www.nationalrail.co.uk or with your train operator.