It's the time of the year you can't ignore even if you tried – the Black Friday Classic Magazines sale is upon us all and it's here for the week!
Whether you're into reading about the latest railway news or looking back at the golden era of steam, we've got the monthly treat that'll do the trick for you!*
Railways Illustrated
The best coverage of today's railway scene. Each issue of Railways Illustrated offers a round-up of the latest news and topical events from the UK across the present-day railway, including heritage traction in operation on the main lines.
Railways Illustrated reflects the energy and vitality of the present-day railway scene.
Black Friday Offer: Save 32%
Heritage Railway
Heritage Railway magazine is the brighter steam news magazine, the only publication in its field to concentrate on every aspect of Britain's wonderful network of preserved railways.
Whether the motive power be steam, diesel or electric, we are trackside providing exclusive news and features, and stunning photography for every issue.
Black Friday Offer: Save 28%
Rail Express
Rail Express is Britain's best magazine for news and views from across the UK railway network.
The magazine is essential if you're interested in today's railways, providing the latest news on engines, infrastructure, nostalgia and preservation, as well as the most innovative rail photography in Britain.
Black Friday Offer: Save 31%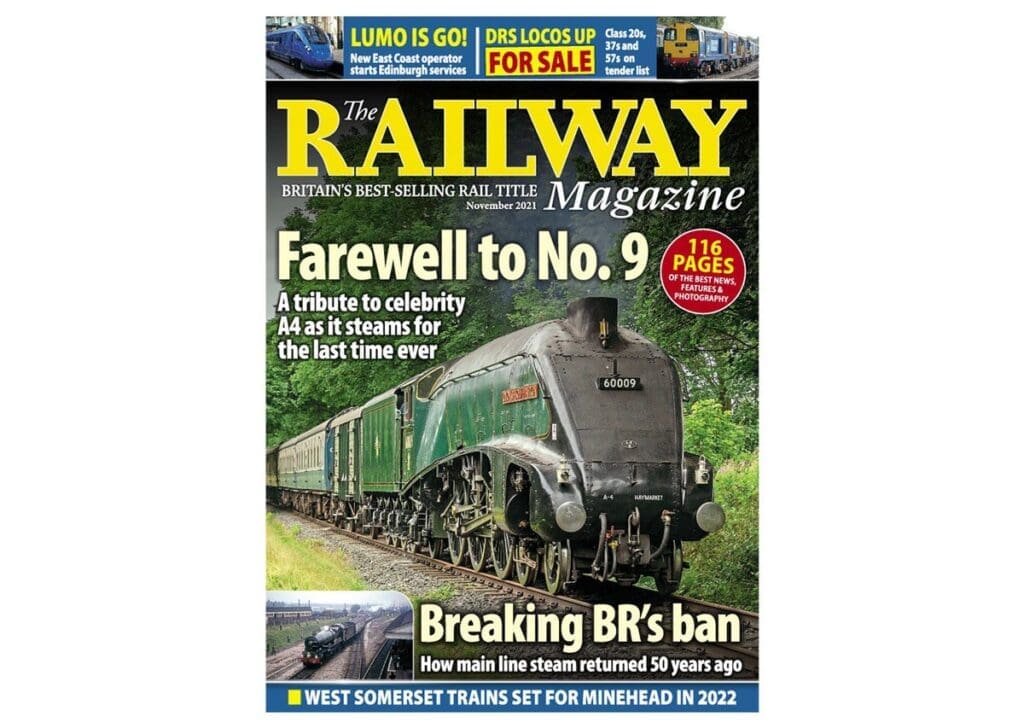 The Railway Magazine
The Railway Magazine is the most authoritative rail publication in Britain today. It prides itself on it's news content and unique blend of award-winning trackside photography, features, interviews, and exclusives.
The Railway Magazine's wide-ranging coverage of the rail industry and heritage railways, past and present, is second to none and you're welcome on board.
Black Friday Offer: Save 29%
Steam Days
Steam Days is a monthly magazine dedicated to all steam railway enthusiasts. Each issue covers the six regions of British Railways: Western, Southern, London, Midland, Eastern, and Scottish, with occasional articles on Irish railways and industry.
These well-illustrated articles in the magazine cover the history of the railways of Britain from the early days of the 1800s through to the end of steam on British Railways in August 1968.
Black Friday Offer: Save 32%
*Availability while stock lasts