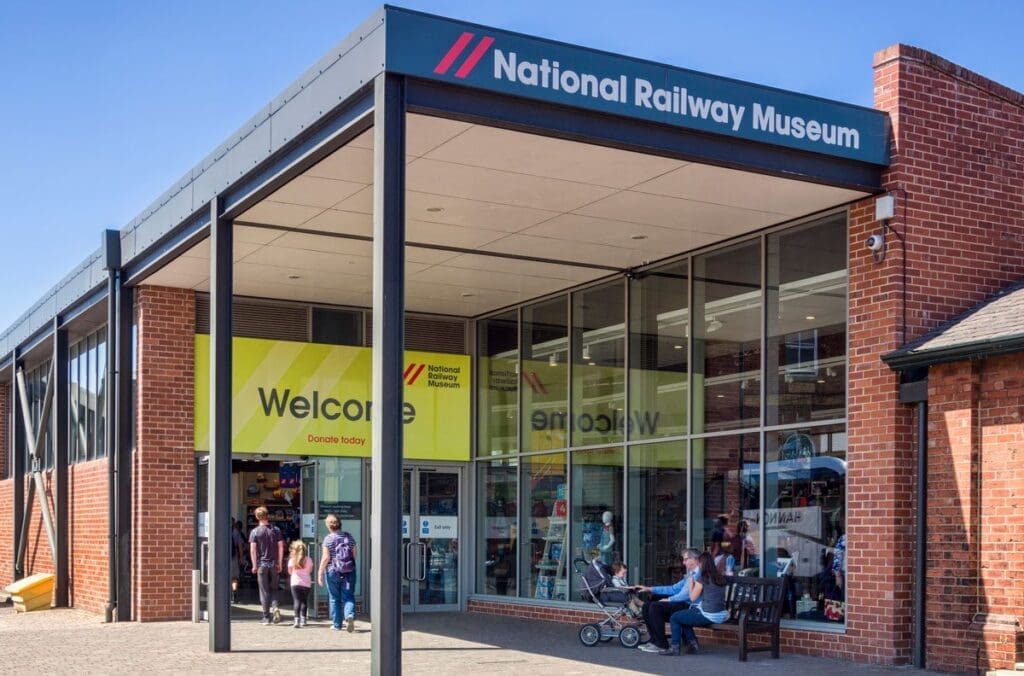 The National Railway Museum and Locomotion are set to introduce a temporary pause on new loan agreements for objects and vehicles to enable colleagues to deliver the Vision 2025 masterplan.
The moratorium will cover loan requests received between January 2022 and December 2023. This will not affect existing loan agreements, those currently in discussion, or proposals received before 31 January 2022.
Requests for rail vehicles to attend heritage galas will require at least six months' notice. Plans for Flying Scotsman in 2022 and the centenary year celebrations in 2023 will be unaffected.
Ed Bartholomew, Lead Curator at the National Railway Museum, said: "Vision 2025 is a once in a generation opportunity to connect the past with the present, to inspire the innovators, the engineers, and the problem-solvers of the future and to become the World's Railway Museum.
"We will continue to make the collection as accessible as possible which includes lending items from the collection both nationally and internationally, but while major redevelopments are underway, our capacity to administer new loan requests will be reduced. Introducing the temporary pause on new loans is a sensible step to ensure the team can fully deliver our ambitious plans."
The Search Engine facility at the National Railway Museum will be unaffected and will remain open for researchers. Many objects from the collection can also be seen online at www.railwaymuseum.org.uk/research-and-archive .
From January 2024 we expect to start receiving new requests for loans in line with our standard notice periods of six months ahead of the start of UK loans and nine months for international loans.
The National Railway Museum in York and Locomotion in Shildon are part of the Science Museum Group which cares for a diverse and internationally significant collection of 7.3 million items.
This includes 275 rail vehicles – 62 of which are on loan to partner organisations distributed across the country from South Devon to Scotland, with one wagon lent to the DB Museum in Nuremburg, Germany.
The museum in York is also home to many smaller items from original locomotive drawings to railway ephemera and a conditioned art store which houses 4,420 artworks, 11,500 posters and more than one million photographs.
Thousands of items held at the Science and Industry Museum in Manchester and National Science and Media Museum in Bradford, and the Science Museum's Library and Archive collections will remain available for loan during this time.
For loan enquiries, please contact [email protected].