This week's roundup of news from the UK railway industry.
UPDATE: Train driver with life-changing injuries after Salisbury collision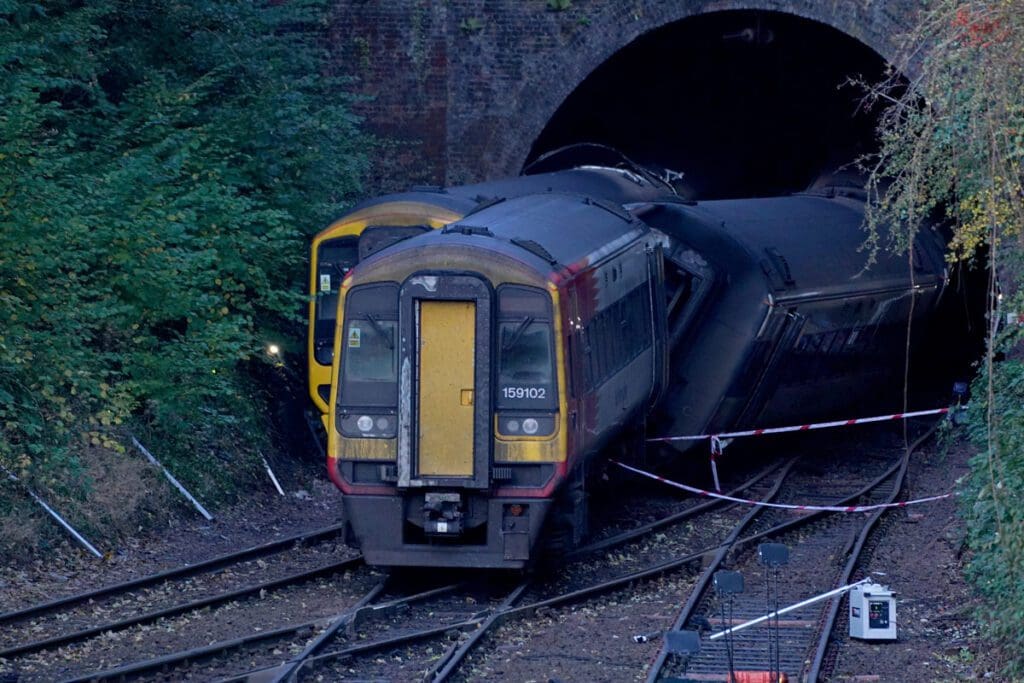 A number of people have been injured following a collision between two trains in Salisbury on Sunday evening.
The incident happened when a carriage was derailed after hitting an object, and a second train then crashed into it when signalling was damaged.
Salisbury collision: RAIB release preliminary findings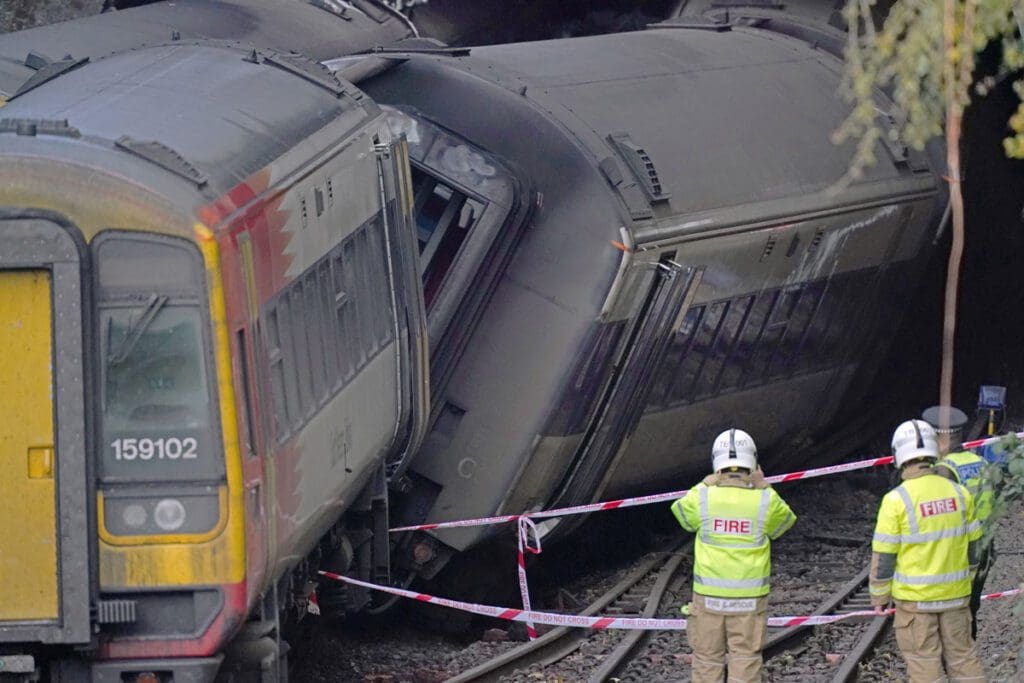 The Rail Accident Investigation Branch (RAIB) has released its preliminary investigation findings into the Salisbury train collision.
A number of people were injured following a collision between two trains in Salisbury on Sunday evening.
Special 'Climate Train' arrives at Glasgow to mark COP26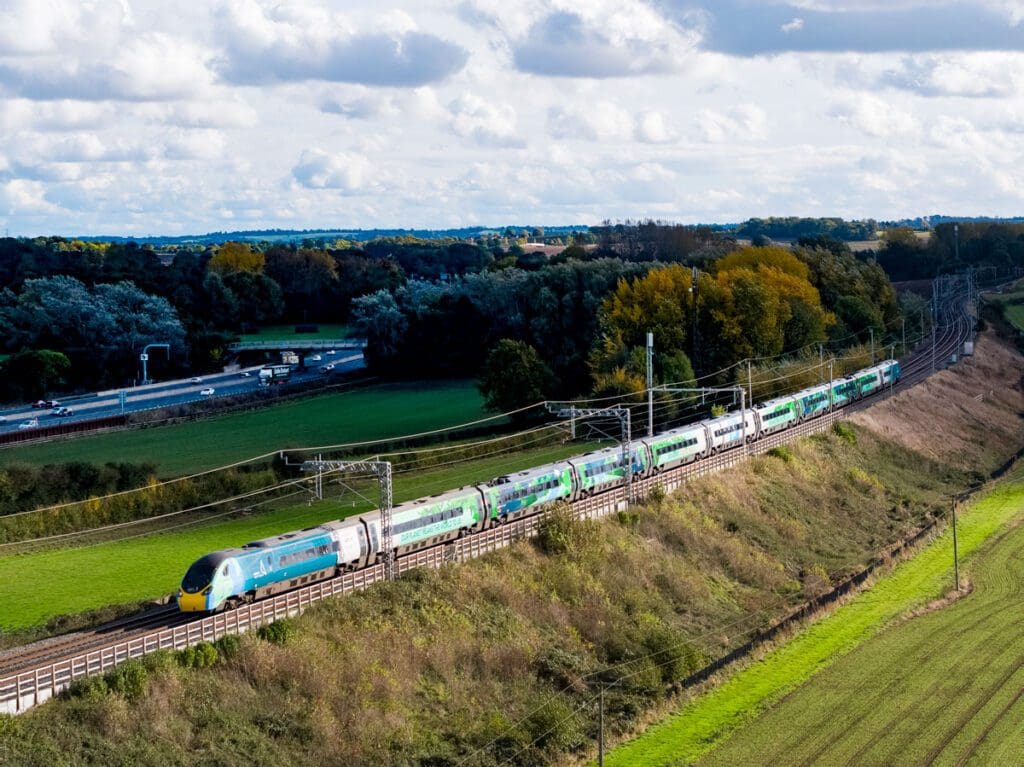 A special 'Climate Train' carrying passengers to COP26 has arrived in Glasgow for the international climate change conference.
The 'Climate Train' operated between the Netherlands and Scotland to COP26 thanks to a partnership between Avanti West Coast, Eurostar, NS, ProRail and Youth for Sustainable Travel.
South Western Railway praises 'valiant' train driver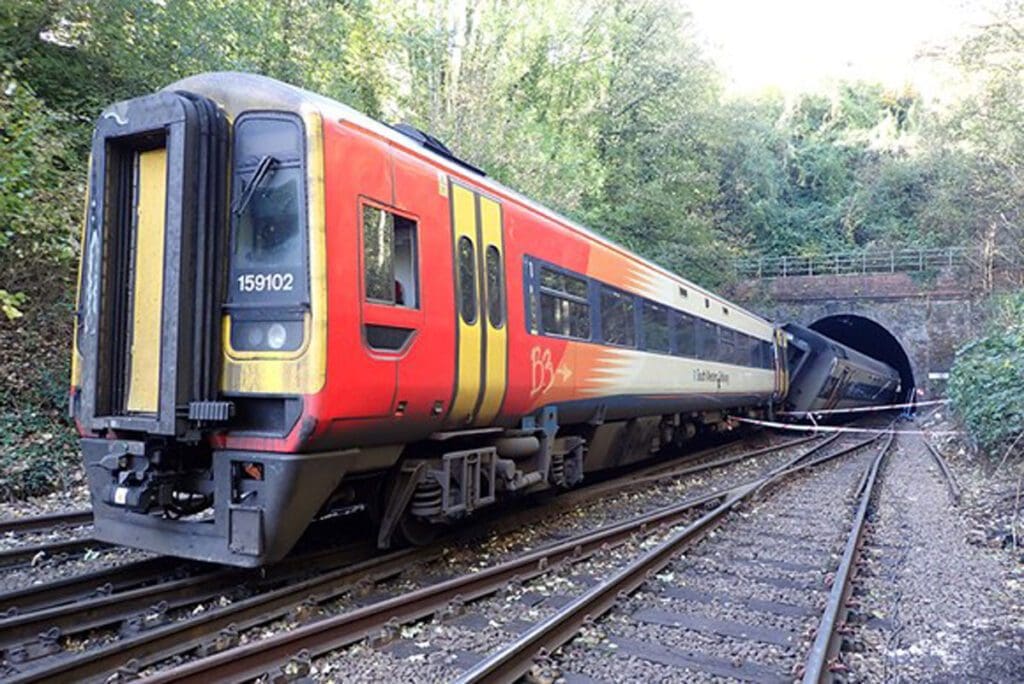 Rail operator South Western Railway has hailed the train driver involved in Sunday's collision as impeccable and valiant as he recovers in hospital.
Responding to the Rail Accident Investigation Branch's (RAIB) statement on the Salisbury rail incident, a South Western Railway spokesperson said: "RAIB's statement on their initial investigation into the train collision near Salisbury on Sunday points to low adhesion between the wheels and the track as the most likely cause.
Christmas services selling fast at the Severn Valley Railway
The Severn Valley Railway (SVR) has revealed its range of Christmas experiences, starting from November 19 through until Christmas Eve.
With limited availability on some services and a sell-out on others, SVR hopes for a bumper Christmas season this year.
Latest Service Updates
Gatwick Express – Gatwick Express services remain suspended until further notice.
Hull Trains – Hull Trains are currently running a reduced service, in line with passenger demand and current government advice.
If you need to travel this weekend, here are planned works that may affect your journey.
Metropolitan Line: Severe delays between Aldgate and Watford / Uxbridge, MINOR DELAYS on the rest of the line
Waterloo & City line: Service operates between 06.07 and 10.13 and between 15.23 and 19.11, Monday to Friday only.
Our transport network has never been cleaner. Imperial College London run monthly tests for coronavirus on the transport network and found no trace. You can read their recently published report.

Air continuously flows through all our trains, trams and buses. For example, on average, air in a Tube train changes every few minutes. Buses are fitted with air extraction and ventilation systems and we also leave windows open throughout the passenger area to keep a flow of fresh air.

Please continue to walk or cycle part of your journey where possible. If using public transport, travel during quieter times if you can. This will make social distancing easier. The quieter times to travel are:
Between 08:15 and 16:00 and after 17:30 on weekdays
Before noon and after 18:00 on weekends
Our TfL Go app can help you plan your journey and show the quieter times to travel.

You must continue to wear a face-covering over your nose and mouth at all times when on the transport network, unless exempt. The overwhelming majority of people are complying with this requirement, and the British Transport Police, the Metropolitan Police and our own officers are on the network to check compliance. Fines of up to £6,400 exist for anyone who does not comply.
Please also wash or sanitise your hands before and after travel.
Due to the coronavirus, the following service changes will be in place until further notice. Please plan ahead and check before you travel.
No Night Tube or Night Overground service
The Waterloo & City line service will operate peak hours only Monday to Friday, with no service at weekends or on public holidays
Due to Coronavirus, there is no Night Overground service until further notice.
There's good service across London Overground.
Check before you travel and plan your journey ahead of time.