This week's roundup of news from the UK railway industry.
Rail freight 'never been more crucial' amid HGV driver shortage
The rail industry is claiming a surge in the movement of goods by train shows it can help ensure supermarket shelves remain stocked during the lorry driver shortage.
Office of Rail and Road (ORR) figures show the volume of rail freight between April and June was up 36.5% compared with the same period last year, and was 1.3% higher than the same quarter in 2019.
Domestic intermodal freight such as food, clothes and toys rose by 22.5% year on year, and was just 3.8% down on 2019.
The Road Haulage Association estimates that there is a shortage of more than 100,000 lorry drivers in the UK, leading to a number of firms suffering disruption to supplies.
Original National Rail artist criticises new green logo ahead of COP26
Gerry Barney, the designer of the British Rail logo, has warned against an attempt to give the logo a green makeover.
In a move to underline environmental benefits of rail travel, the Rail Delivery Group (RDG) revealed the traditional logo but coloured in five shades of green.
RDG wanted Mr Barney to endorse the makeover, but he has since told The Guardian he was appalled at the new logo.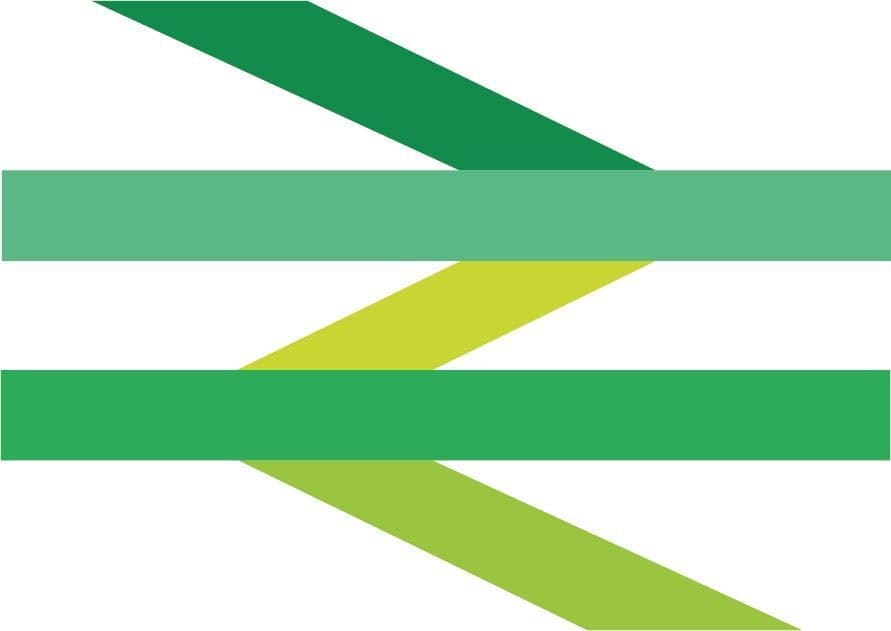 London Underground Northern Line expands with two new stations
Two new London Underground stations have opened to the public as of Monday 20 September 2021, making the new expansion the largest the Underground has had within the last century.
The new Northern line extension (NLE) between Kennington and Battersea should prove to make a significant impact on the Vauxhall, Nine Elms and Battersea areas.
The 3km twin-tunnel extension connects Kennington station (Zone 1/2) with two new step-free stations at Battersea Power Station (Zone 1) and Nine Elms (Zone 1). The new stations will also give access to the West End and the City within 15 minutes, supporting many commuters and locals alike.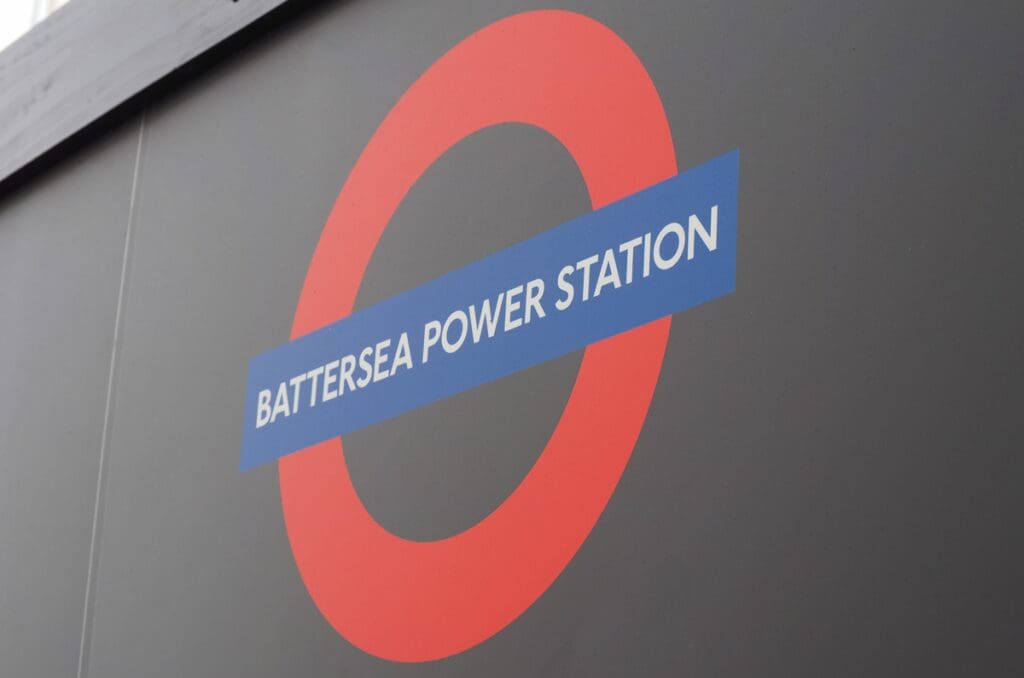 Coroner calls for review of automatic brakes after Croydon tram crash
A coroner has urged the Government to consider fitting automatic brakes to trams after seven people were killed in a crash in Croydon in 2016.
The recommendation was made by south London senior coroner Sarah Ormond-Walshe in a report to prevent future deaths.
She presided over a nine-week inquest at Croydon Town Hall earlier this year which concluded that the victims died as a result of an accident.
Government admits air quality on trains is 'poorer than desired'
The Department for Transport (DfT) has admitted that air quality on some diesel trains is "poorer than desired".
New research funded by the Government found that on-train concentrations of nitrogen dioxide can reach up to 13 times higher than those next to major central London roads.
Levels are highest when trains are in tunnels or idling at stations.
The DfT insisted air quality on the rail network is "within legal limits".
But it admitted that "on some trains" it is "poorer than desired", and has commissioned a review of the regulations and standards which control air pollution and people's exposure to it on the rail network.
West Somerset Railway trade 'better than expected'
West Somerset Railway (WSR) plc chairman Jonathan Jones-Pratt said that the line's financial fortunes during the peak summer period were better than expected.
July showed a profit of £49,503 compared to a budgeted loss of £29,036, while income during the month mainly comprises fares of £123,794, retail income of £49,588, locomotive department income of £14,255, and restoration income of £11,264.
"While the results for July are very encouraging, we still have work to do here," he said. "When we set the budgets, we were cautious and forecast a loss of £416,458 for the year to the end of July. We have achieved a better result, with a smaller loss of £148,594.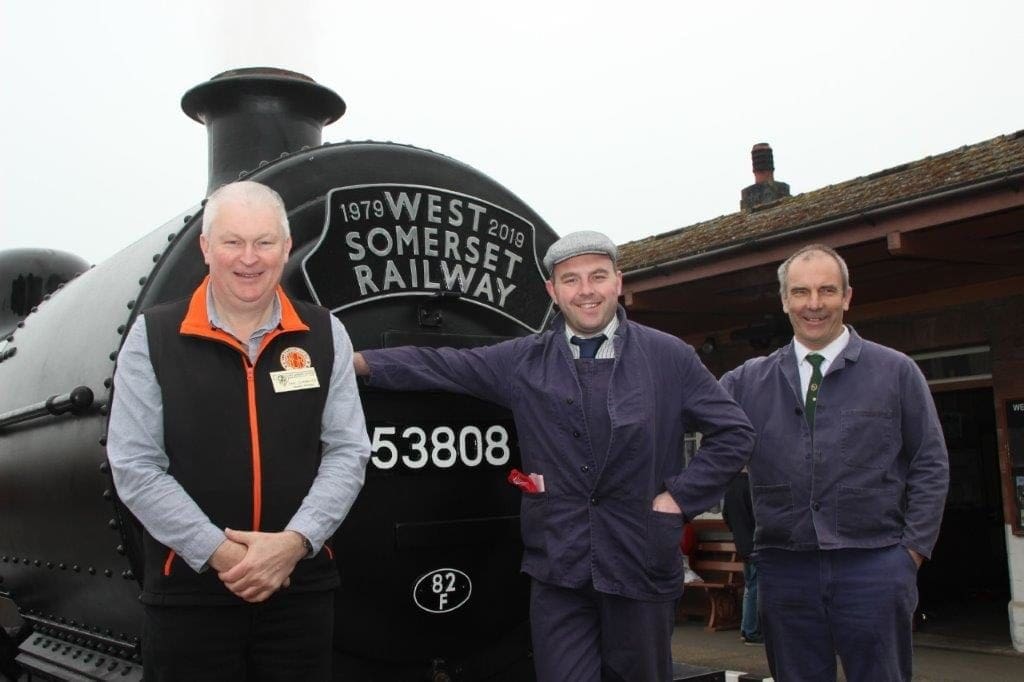 EMR reprimanded for cancelling competition over 'poor quality of entries'
East Midlands Railway has been reprimanded by the advertising watchdog after it failed to award a promised £5,000 prize in a competition due to the "poor quality of entries".
The Build Back Better competition featured on the East Midlands Railway website in February and invited members of the public to submit ideas to help them "build back better", with the winning entry receiving a prize of £5,000.
One reader complained that to the Advertising Standards Authority (ASA) that the competition was later cancelled and therefore breached advertising rules.
Great Northern train tests successfully for first stage of East Coast Digital Programme
Govia Thameslink Railway has successfully run one of its Great Northern Moorgate Class 717 trains using the digital in-cab signalling system ETCS level 2 (European Train Control System).
This provided important real-world proof of the track-to-train specification required to enable a confident migration to ETCS on the Northern City Line, the first tranche of the East Coast Digital Programme.
Unit 717002 ran faultlessly using an upgraded baseline of the current Class 700 Thameslink ETCS system (3.4.0 onboard over 2.3.0d trackside), through the Thameslink 'core', between St Pancras and Blackfriars in central London.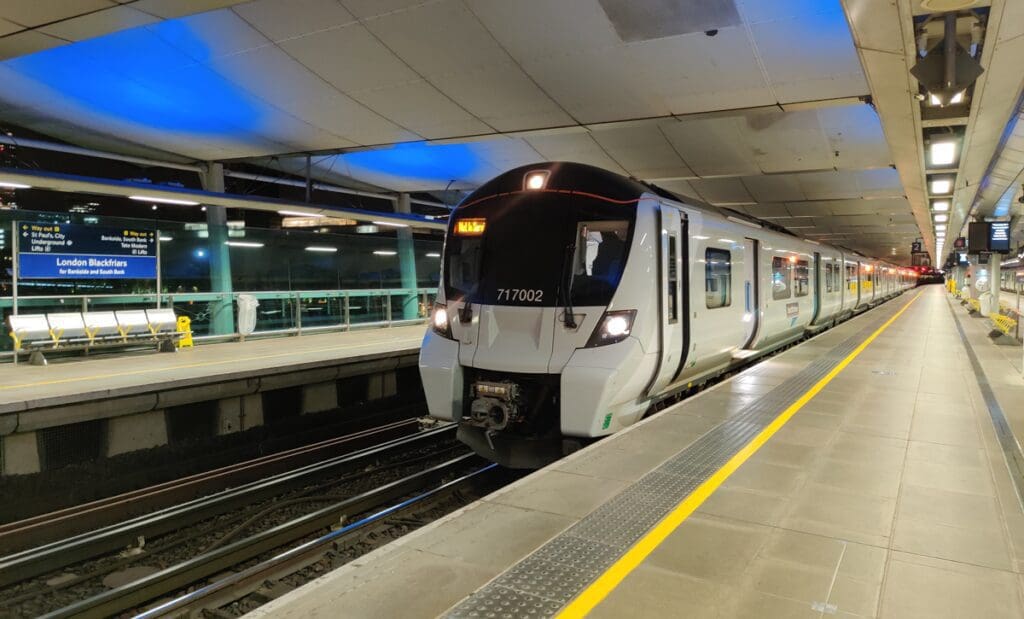 Rail operator unveils new recycling initiative to make Brighton Britain's greenest train station
Govia Thameslink Railway (GTR) has launched a new green initiative in Brighton to mark National Recycling Week.
Aiming to deliver the highest recycling rate of any station on the rail network, GTR is aiming to increase Brighton station's recycling rates to 95% from an average of 30% over the last year through a new Mobile Segregation Unit (MSU) installed at Brighton station.
Currently 12% of the total waste collected across GTR's 800-mile network comes from Brighton; prior to the pandemic, in an average year the station produced 650 tonnes of rubbish.
The new unit will segregate, wash, compact, bale, weigh and electronically tag all waste from Brighton station, as well as all Southern and Thameslink trains running to and from the city, in partnership with innovative sustainability start up, The Green Block.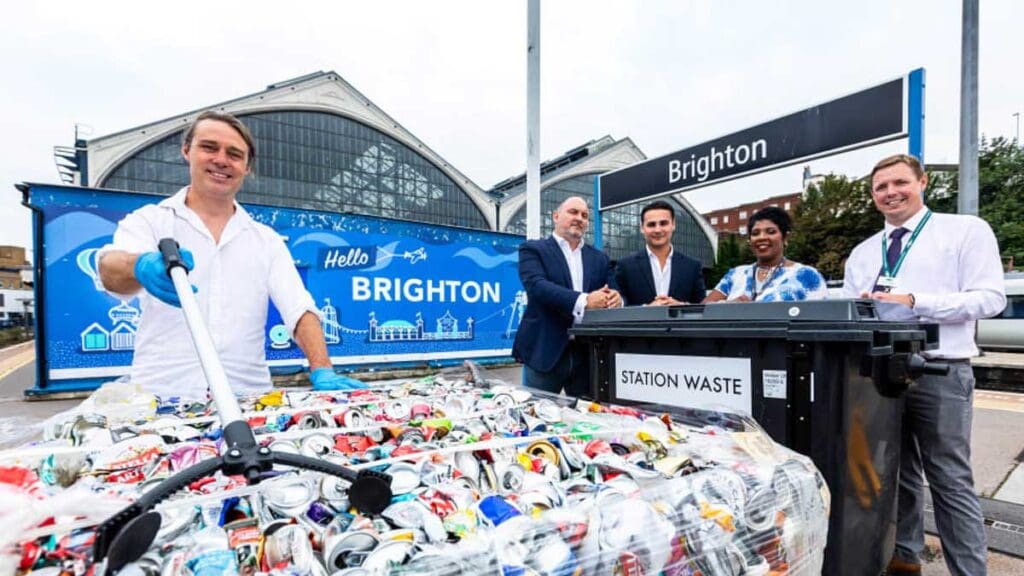 Latest Service Updates
Gatwick Express – Gatwick Express services remain suspended until further notice.
Hull Trains – Hull Trains are currently running a reduced service, in line with passenger demand and current government advice.
If you need to travel this weekend, here are planned works that may affect your journey.

Our transport network has never been cleaner. Imperial College London run monthly tests for coronavirus on the transport network and found no trace. You can read their recently published report.

Air continuously flows through all our trains, trams and buses. For example, on average, air in a Tube train changes every few minutes. Buses are fitted with air extraction and ventilation systems and we also leave windows open throughout the passenger area to keep a flow of fresh air.

Please continue to walk or cycle part of your journey where possible. If using public transport, travel during quieter times if you can. This will make social distancing easier. The quieter times to travel are:
Between 08:15 and 16:00 and after 17:30 on weekdays
Before noon and after 18:00 on weekends
Our TfL Go app can help you plan your journey and show the quieter times to travel.

You must continue to wear a face-covering over your nose and mouth at all times when on the transport network, unless exempt. The overwhelming majority of people are complying with this requirement, and the British Transport Police, the Metropolitan Police and our own officers are on the network to check compliance. Fines of up to £6,400 exist for anyone who does not comply.
Please also wash or sanitise your hands before and after travel.
Due to the coronavirus, the following service changes will be in place until further notice. Please plan ahead and check before you travel.
Circle Line: Minor delays anticlockwise due to an earlier signal failure at Aldgate East. GOOD SERVICE clockwise.
District Line: Minor delays between Earl's Court and Barking due to an earlier signal failure at Aldgate East. GOOD SERVICE on the rest of the line.
Hammersmith and City Line: Minor delays due to an earlier signal failure at Aldgate East.
Waterloo & City line: Service operates between 06.07 and 10.13 and between 15.23 and 19.11, Monday to Friday only.
Changes to Chingford services on Wednesday 22, Thursday 23 and Friday 24 September: The 0955 train from Chingford to Liverpool Street and 1203 train from Liverpool Street to Chingford will not operate.
Changes to Enfield Town services on Wednesday 22, Thursday 23 and Friday 24 September: The 1030 train from Liverpool Street to Enfield Town and 1123 train from Enfield Town to Liverpool Street will not operate.
Check before you travel and plan your journey ahead of time.