This week's roundup of news from the UK railway industry.
Rail industry urges workers to return to commuting by train
There could be long-term damaging effects on city centres and High Streets unless workers return to commuting by train, new research warns.
Train commuting is currently just 33% of pre-pandemic levels, while car journeys have reached pre-pandemic levels, the Rail Delivery Group (RDG) said.
RDG added that a 20% shift from rail to road would lead to 300 million extra hours of traffic congestion. Cities could be hit hard with traffic congestion and business closures.
Data shows train commuters are vital to city centres and high streets, spending a total of £30 billion per year.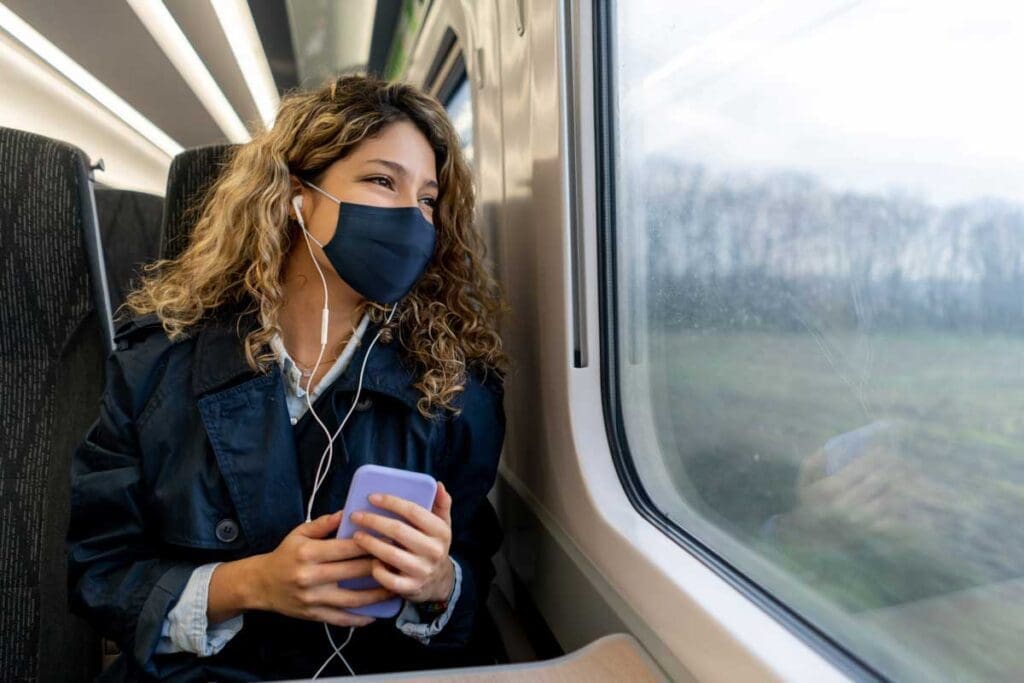 High demand for transport as summer holiday period ends
Transport usage has reached some of the highest weekday levels of the pandemic following the end of the summer holiday period and the return of schools.
New provisional figures show usage of mainline trains was at 60%, but the Department for Transport said this is an underestimate. In London, Tube and bus use was at 50% and 71% respectively.
Public transport campaigners have urged the Government to encourage more people to return to buses and trains rather than cars to prevent road congestion and help tackle climate change.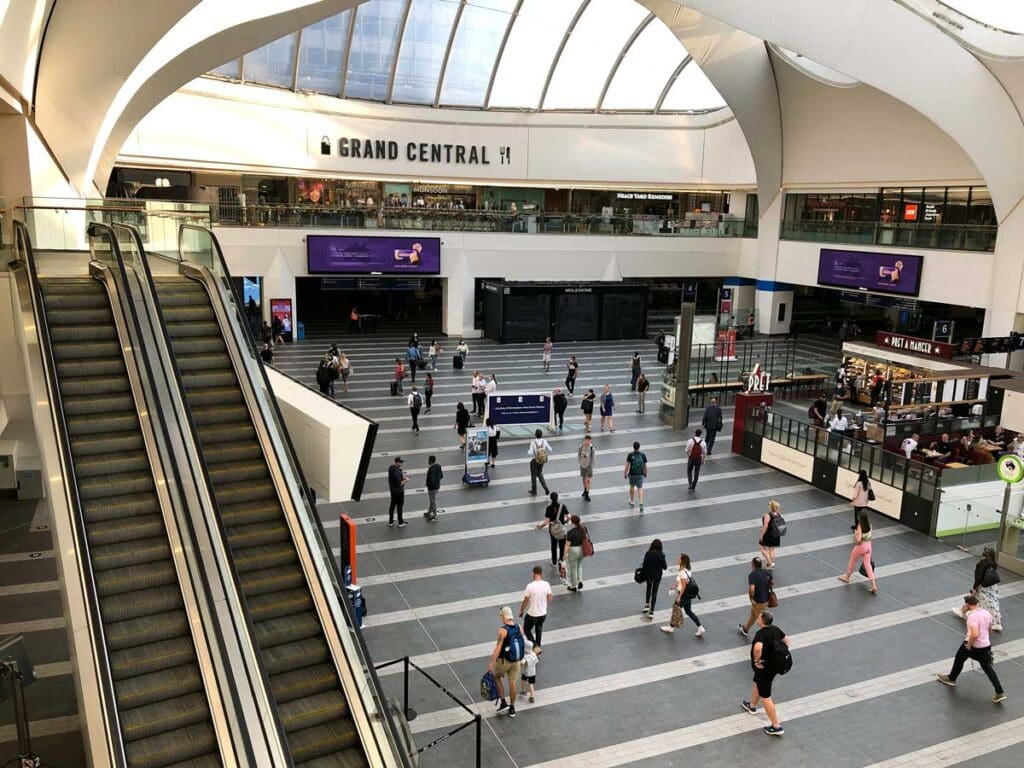 Noise from traffic and trains linked to higher risk of dementia – new study
A new study from Denmark has suggested road traffic and railway noise is associated with an increased risk of dementia.
Researchers in Denmark monitored almost two million adults aged 60 or older living in the country between 2004 and 2017.
The study, published in the BMJ, found that over an average of 8.5 years some 31,219 participants received a diagnosis of Alzheimer's disease, 8,664 a diagnosis of vascular dementia, and 2,192 a diagnosis of Parkinson's disease-related dementia. Read the full report here.
London's Tube network sees busiest morning since start of pandemic
The London Underground has seen its busiest rush hour morning since March 2020, according to Transport for London (TfL) data.
Between 7am and 8am on September 6, there were 277,000 "taps" in on the Tube, an increase of 24% on last Tuesday.
The morning grew busier still between 8am and 9am, when there were 332,000 Tube taps, up 22% on last week. Later on, between 9am and 10am, the 222,000 taps recorded marked an 11% rise on six days earlier.
On the capital's bus network, passengers tapped in 860,000 times between 7am and 10am on Monday, with the busiest hour coming between 8am and 9am when 321,000 taps were logged – up 71% on last week.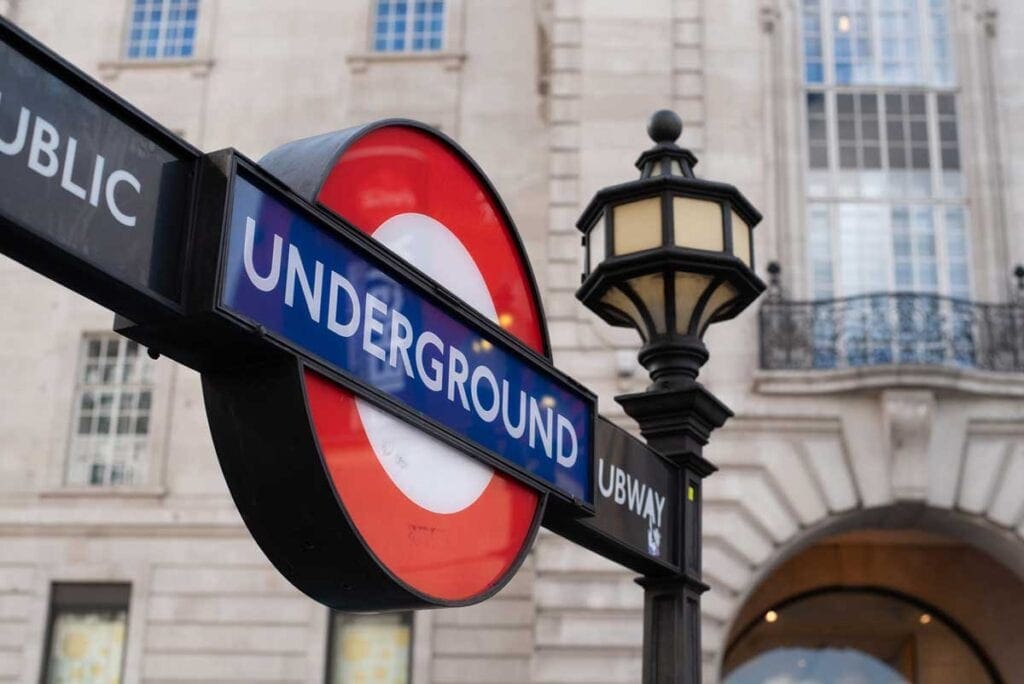 Anti-vaccine posters with razor blades found at rail and Tube stations
Anti-vaccine posters have been found in several stations in London with razor blades attached, the RMT union has revealed.
The Rail, Maritime and Transport (RMT) union said the posters had been put up on rail and Tube stations in London and would hurt anybody attempting to remove them.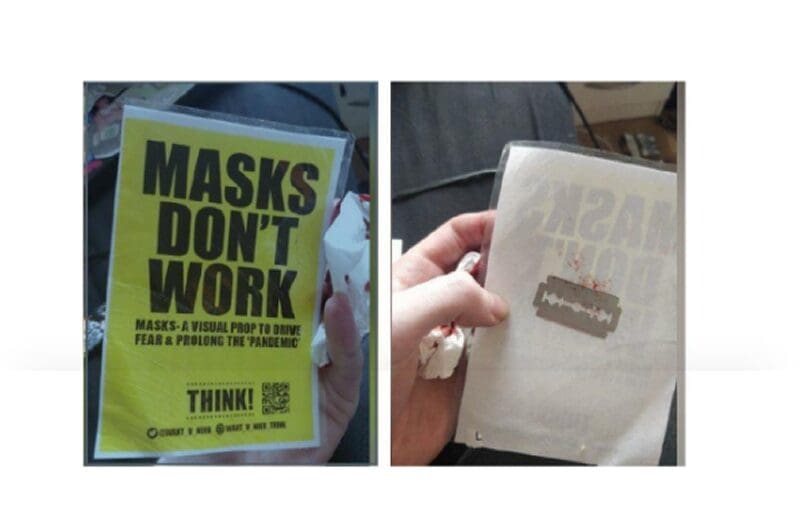 The union called for action against those responsible for the posters, which bear the message: Masks Don't Work, and have a razor blade attached on the rear.
The RMT has formally raised the issue with Transport for London and said warning bulletins highlighting the danger of injury have now been issued to staff.
RAIB report: Fatal accident at Waterloo Underground station
RAIB has released its report into a fatal accident at Waterloo Underground station last year.
On May 26 2020 at 10.10am, a passenger fell into the gap between the northbound Bakerloo line platform and a train at Waterloo Underground station.
A large gap existed between the train and the platform because of the track curvature at the location of the passenger's fall. The passenger was unable to free himself and the train departed with the passenger still in the gap, crushing him as it moved off.
He remained motionless on the track and was subsequently hit by a second train that entered the station.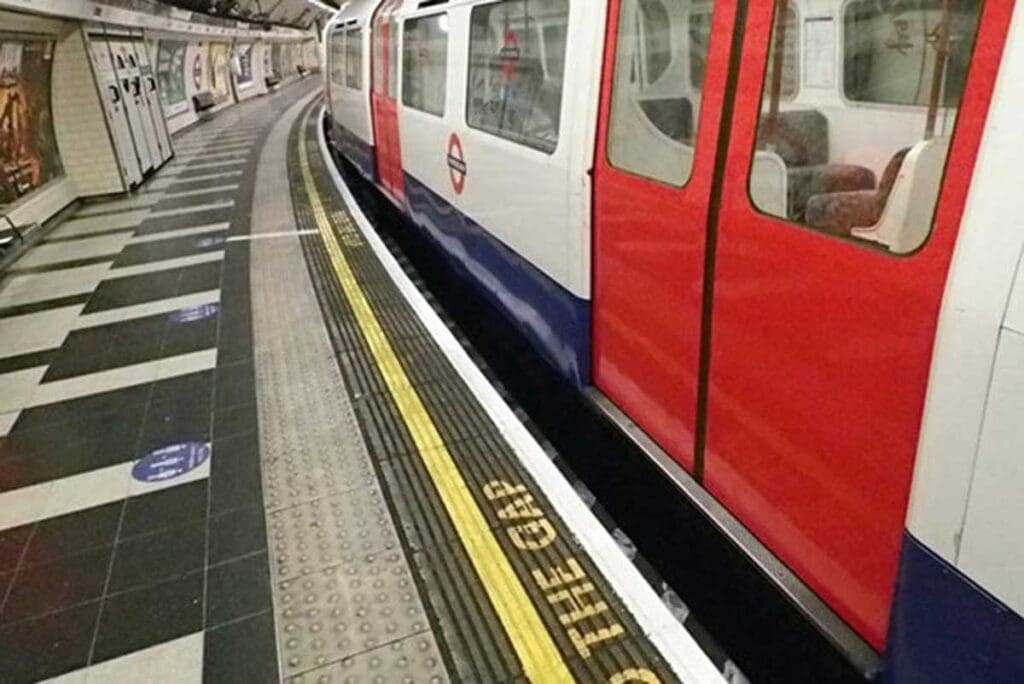 Latest service updates
Gatwick Express – Gatwick Express services remain suspended until further notice.
Hull Trains – Hull Trains are currently running a reduced service, in line with passenger demand and current government advice.
If you need to travel this weekend, here are planned works that may affect your journey.

Our transport network has never been cleaner. Imperial College London run monthly tests for coronavirus on the transport network and found no trace. You can read their recently published report.

Air continuously flows through all our trains, trams and buses. For example, on average, air in a Tube train changes every few minutes. Buses are fitted with air extraction and ventilation systems and we also leave windows open throughout the passenger area to keep a flow of fresh air.

Please continue to walk or cycle part of your journey where possible. If using public transport, travel during quieter times if you can. This will make social distancing easier. The quieter times to travel are:
Between 08:15 and 16:00 and after 17:30 on weekdays
Before noon and after 18:00 on weekends
Our TfL Go app can help you plan your journey and show the quieter times to travel.

You must continue to wear a face covering over your nose and mouth at all times when on the transport network, unless exempt. The overwhelming majority of people are complying with this requirement, and the British Transport Police, the Metropolitan Police and our own officers are on the network to check compliance. Fines of up to £6,400 exist for anyone who does not comply.
Please also wash or sanitise hands before and after travel.
Due to the coronavirus, the following service changes will be in place until further notice. Please plan ahead and check before you travel.
Check before you travel and plan your journey ahead of time.