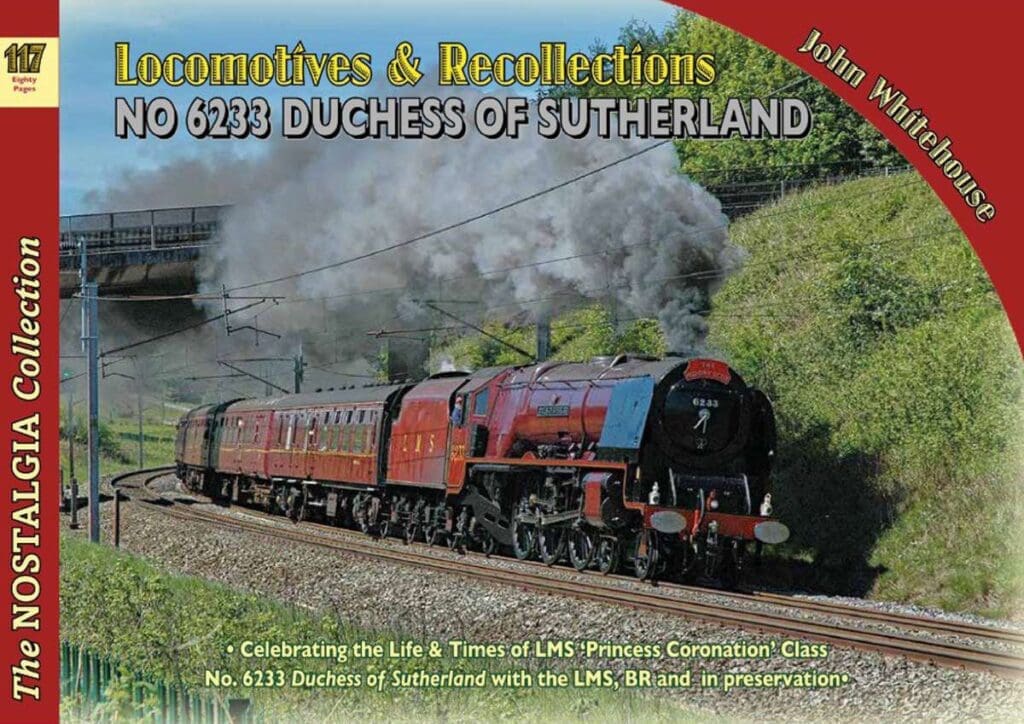 After an active mainline career of 27 years – firstly with the London, Midland & Scottish Railway (LMS), and then after Nationalisation with the London Midland Region of British Railways (BR) – Princess Coronation Class 4-6-2 No. 46233 Duchess of Sutherland could be found languishing on the condemned siding at Liverpool's Edge Hill Depot in February 1964. It#s fate looked assured; the cutters' torch awaited.
Providence, however, had other ideas, and six months later Duchess of Sutherland was sitting on display at Butlin's Heads of Ayr holiday camp, saved by the desire of Sir Billy Butlin to display the best of British steam traction at his holiday camps.
A few years later, with the salty sea air biting into its paintwork, and the once adoring public now more interested in moon landings, 'The Duchess' found a new home at the Bressingham Steam Museum. Here, the loco was overhauled and returned to steam for a short period.
Then, after nearly two decades on static display, in 1995 Bressingham decided to sell the 'Duchess', and it was acquired by The Princess Royal Class Locomotive Trust (PRCLT), which had earlier restored another former Butlin's locomotive to main line condition, LMS 'Princess Royal' No. 46203 Princess Margaret Rose.
The restoration of Duchess of Sutherland took just over five years, and on July 4, 2001 No. 6233 made a triumphant return to mainline operations. Twenty years later, and the 'Duchess' remains a main line favourite, having travelled to many more corners of the country than when working for BR.
Now, a new Silver Link album in the Locomotives and Recollections series chronicles the career of Duchess of Sutherland. A collection of early photographs reflects the locomotive's LMS and BR days, followed by the respective moves to Ayr, Bressingham and finally to Swanwick on the Midland Railway, Butterley, home of the PRCLT.
Article continues below…
Advert
The main part of the book concentrates on the period after 2001, which is separated into a regional pictorial record of workings on charter trains, and visits to heritage railways. This section highlights the many new locations visited by Duchess of Sutherland in preservation.
Locomotive Recollections 46233 Duchess of Sutherland is available in hardback to order for £25 from www.mortonsbooks.co.uk
Mortons Books has an extensive library of Railway books covering everything from the pioneering days of the early railways to the golden age of steam, the devastating Beeching cuts, the British Rail days, preservation and the ongoing story of modern diesel and electrics. Visit the website today to see the full library!
Article continues below…
Advert