This week's roundup of news from the UK railway industry.
No traces of COVID-19 at four major railway stations
Passengers can travel in confidence after university academics found no traces of the COVID-19 virus during two rounds of testing at four of the country's largest railway stations.
Places passengers touch regularly like escalator handrails, ticket machines, and benches were swabbed, and hour-long air samples taken on station concourses at London Euston, Birmingham New Street, Liverpool Lime Street and Manchester Piccadilly stations in January and June.
The same tests were repeated on several inter-city train routes.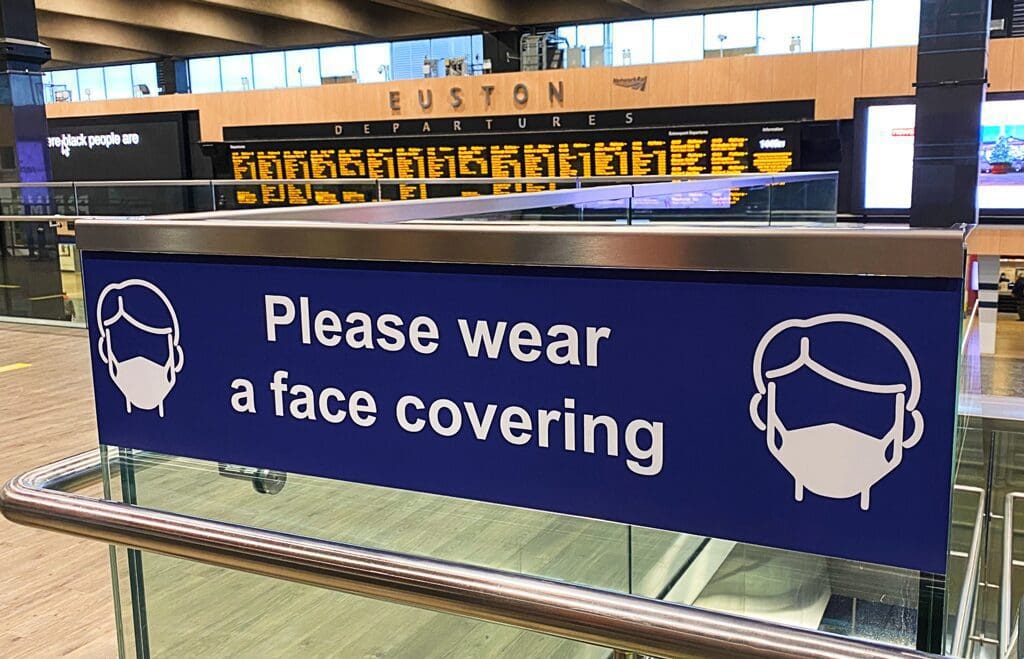 Croydon tram crash victims' lawyer presses for new inquest
A lawyer representing the families of five people killed in the Croydon tram crash has urged Attorney General Michael Ellis QC to seek a new inquest into their deaths.
Ben Posford, head of catastrophic injury at Osbornes Law, claimed there were "inadequate and incorrect rulings" during the original inquest.
Following the nine-week inquest, a jury concluded last month that the seven victims of the derailment died as a result of an accident.
Metrolink tram services reduced to manage COVID-related absences
Metrolink has announced a temporary reduced timetable due to coronavirus-related staff absences from August 6.
Staff for operator KeolisAmey Metrolink (KAM) are continuing to work in challenging circumstances to keep people moving across the network.
However, daily delays have been occurring across the network because staff are either off with COVID-19, or self-isolating.
Ivatt tank to attack Bodmin's banks!
The Bodmin & Wenford Railway (BWR) has received a welcome visitor to assist with its peak summer timetable – Mid-Hants Railway-based BR '2MT' No. 41312.
The Ivatt 2-6-2T is set to spend around three weeks on the friendly Cornish heritage line before returning home to the Watercress Line.
The welcome news will bring the sight and sound of the BR Standard attacking Bodmin's banks – with gradients as steep as 1-in-40. Gareth Evans has more.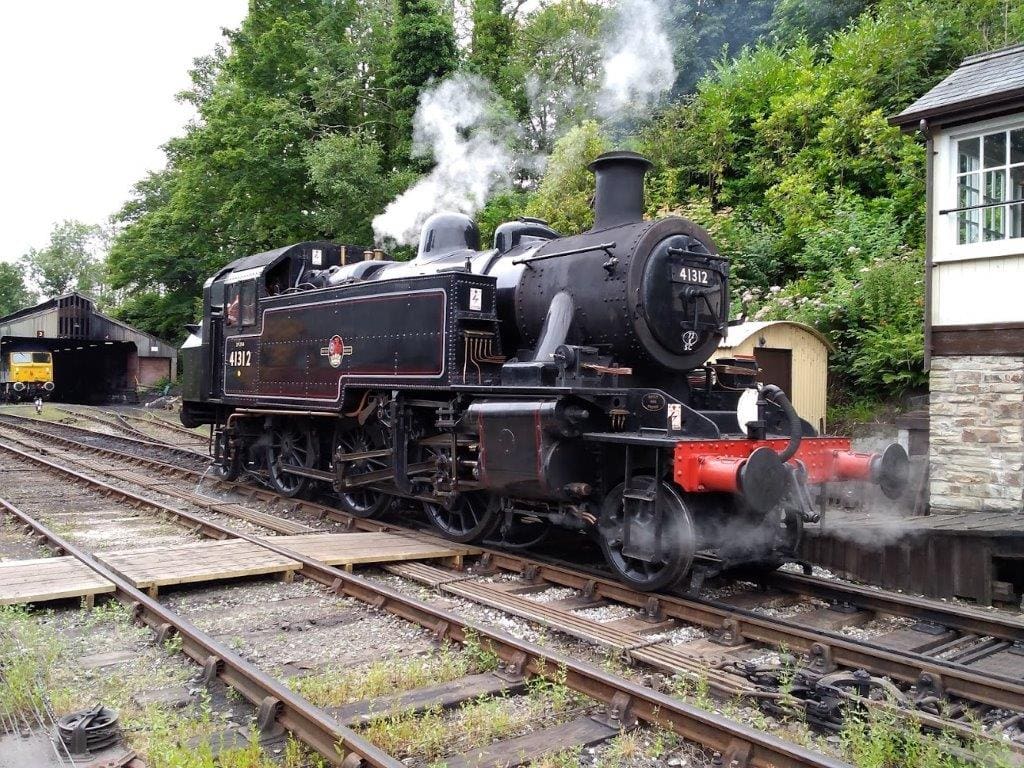 Network Rail gets on board for Samaritans' Small Talk Saves Lives
British reserve may be internationally renowned but a new survey by Samaritans shows how much we rely on small talk as a nation, even with the limiting social restrictions of the pandemic.
The findings come as Samaritans launch a new phase of Small Talk Saves Lives this summer, in partnership with Network Rail, British Transport Police and the wider rail industry, to empower the public to act to prevent suicide on the railways and other settings.
The YouGov survey found that over three-quarters of UK adults (78%) used small talk during the pandemic, whilst almost one in five of those surveyed say they are likely to want to make more small talk with a stranger face to face once restrictions are lifted (19%).
DB Cargo UK plans to lease Mossend EuroTerminal to Maritime Intermodal
DB Cargo UK has announced plans to lease its Mossend EuroTerminal rail freight facility to Maritime Intermodal from October 1, 2021.
The move comes two years after Maritime Intermodal took over the lease of DB's intermodal rail freight facilities in Wakefield, West Yorkshire and Trafford Park in Manchester.
The Lanarkshire depot provides intermodal freight transfer between rail and road and is well-placed at the centre of Scotland's road network, next to the M8 motorway linking Glasgow and Edinburgh.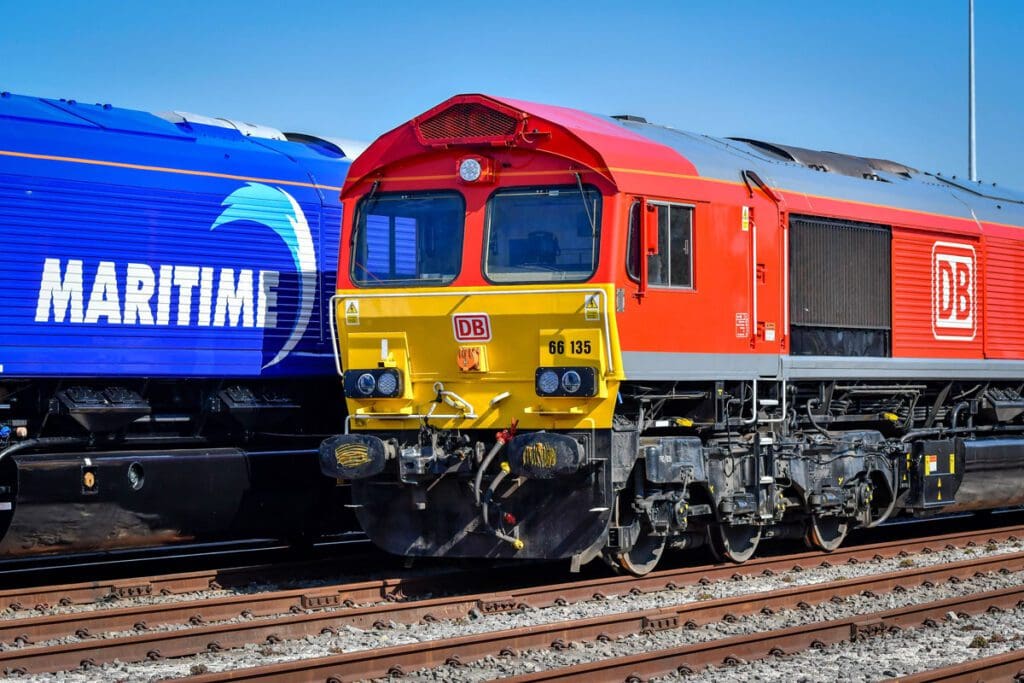 Latest service updates
Gatwick Express – Gatwick Express services remain suspended until further notice.
Hull Trains – Hull Trains are currently running a reduced service, in line with passenger demand and current government advice.
If you need to travel this weekend, here are planned works that may affect your journey.

Our transport network has never been cleaner. Since September, Imperial College London has run monthly tests for coronavirus on the transport network and found no trace. You can read their recently published report.

Air continuously flows through all our trains, trams and buses. For example, on average, air in a Tube train changes every few minutes. Buses are fitted with air extraction and ventilation systems and we also leave windows open throughout the passenger area to keep a flow of fresh air.

Please continue to walk or cycle part of your journey where possible. If using public transport, travel during quieter times if you can. This will make social distancing easier. The quieter times to travel are:
Between 08:15 and 16:00 and after 17:30 on weekdays
Before noon and after 18:00 on weekends
Our TfL Go app can help you plan your journey and show the quieter times to travel.

You must continue to wear a face covering over your nose and mouth at all times when on the transport network, unless exempt. The overwhelming majority of people are complying with this requirement, and the British Transport Police, the Metropolitan Police and our own officers are on the network to check compliance. Fines of up to £6,400 exist for anyone who does not comply.
Please also wash or sanitise hands before and after travel.
Due to the coronavirus, the following service changes will be in place until further notice. Please plan ahead and check before you travel.
Circle Line: Wednesday 4 to Thursday 12 August, no service between Edgware Road and Aldgate (via Victoria). Customers are advised to check before they travel and to travel at quieter times, which are currently between 08:15 and 16:00 and after 17:30 on weekdays, and before 12:00 and after 18:00 on weekends. Stations with no service all have alternative nearby stations within a 15-minute walk.
District Line: Wednesday 4 to Friday 6, and Monday 9 to Thursday 12 August, no service between Earls Court and Aldgate East. Customers are advised to check before they travel and to travel at quieter times, which are currently between 08:15 and 16:00 and after 17:30 on weekdays, and before 12:00 and after 18:00 on weekends. Stations with no service all have alternative nearby stations within a 15-minute walk. A special Hammersmith & City line service operates between Hammersmith and Upminster (via Kings Cross St Pancras).
Metropolitan Line: Minor delays between Aldgate and Uxbridge due to train cancellations. GOOD SERVICE on the rest of the line.
Metropolitan Line: A special timetable is currently operating on the Metropolitan line, with longer gaps between trains than usual
Waterloo & City line: Service operates between 06.07 and 10.13 and between 15.23 and 19.11, Monday to Friday only.
Severe delays between Stratford and Richmond / Clapham Junction while we respond to an electrical fault. GOOD SERVICE to all other routes.
Check before you travel and plan your journey ahead of time.
Metros around the country
For more timetable information visit nexus.org.uk
England has now moved to the next step of the Government's Roadmap out of Lockdown. The main change from Monday 29 March is that 'Stay at home' regulations have been lifted. Further details can be found on the Government's COVID-19 Response – Spring 2021 page.
Following the latest government announcement, we want to reassure customers that still need to travel with us during lockdown that we will be operating a full service during this time.
There are no incidents reported.
Stagecoach Supertram, SYPTE and Tramlines have issued travel advice for visitors to the Tramlines festival taking place this weekend (Friday 23 to Sunday 25 July).
A normal tram service is planned to continue to run throughout the day on Friday, Saturday and Sunday in the area so people can travel to the venue and others can make their journeys as normal.
However, a joint decision has been made between Supertram, SYPTE and Tramlines not to run evening trams in the area of the festival on Friday, Saturday and Sunday evening. All services will terminate at Shalesmoor from around 9 pm on Friday and Saturday and 8 pm on Sunday. This is because Supertram has reduced staff resource at the current time, primarily due to a surge in employees being contacted with a self-isolation instruction through the NHS Test and Trace system.
The first tram and last tram will run at their usual time, but customers should expect trams to operate every 15 minutes during the day with this being kept under constant review.
The Subway is running as normal.