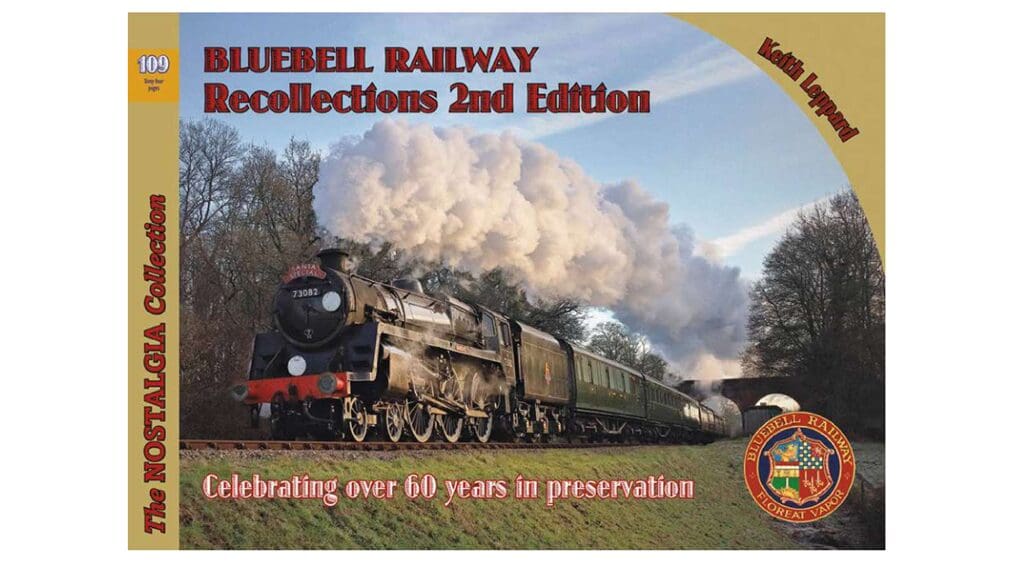 The Bluebell Railway was one of the first preserved railways in the UK, beginning operations in 1960. It was started by a group of enthusiasts wishing to preserve steam railway operations for posterity.
At that time, steam was widespread on Britain's railways, so the Bluebell was able to secure many historic locomotives, carriages and wagons for its collection. Many are now well over 100 years old.
Join author, enthusiast and Bluebell Railway volunteer Keith Leppard behind the scenes in this new 64-page volume of The Railways & Recollections series. 
Volume 40 – Bluebell Railway Recollections brings the story of Bluebell line bang up to date and is published to celebrate the 60th anniversary of one of the UK's finest preserved lines.
Bluebell Railway Recollections (2nd Edition) is available to order for only £8 from www.mortonsbooks.co.uk
Mortons Books has an extensive library of Railway books covering everything from the pioneering days of the early railways to the golden age of steam, the devastating Beeching cuts, the British Rail days, preservation and the ongoing story of modern diesel and electrics. Visit the website today to see the full library!
Article continues below…
Advert