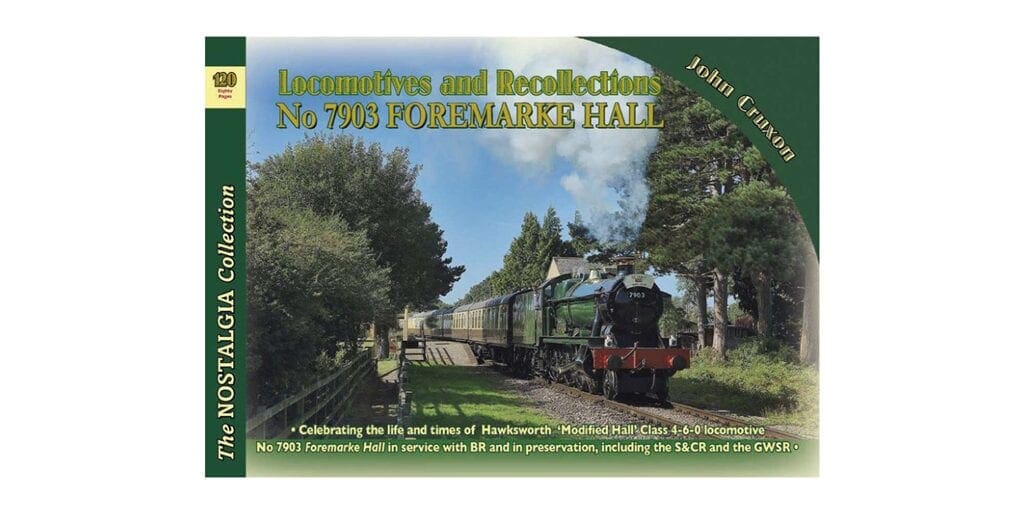 1981 a rusty, beat-up locomotive was saved from Woodhams' Scrapyard in Barry. The engine in question was the Great Western Railway Modified Hall Class No. 7903 Foremarke Hall.
The man spearheading the rescue effort was author John Cruxon, who would later become the restoration manager of this once-fine engine.
Locomotive Recollections No 7903 Foremarke Hall tells the story of 7903 from 1949 right up to the present day, illustrated throughout with the author's extensive collection of photographs.
The engine is depicted in service, during its time in Barry, undergoing restoration and following its triumphant return to operations in preservation service in 2003.
Let author John Cruxon take you on a fascinating journey through this steam engine's remarkable career, spanning nine decades.
Locomotive Recollections No 7903 Foremarke Hall is available to order for only £10 from www.mortonsbooks.co.uk
Article continues below…
Advert
Mortons Books has an extensive library of Railway books covering everything from the pioneering days of the early railways to the golden age of steam, the devastating Beeching cuts, the British Rail days, preservation and the ongoing story of modern diesel and electrics. Visit the website today to see the full library!