This week's roundup of news from the UK railway industry.
New flexible rail tickets make travel 'more expensive for many people'
Some commuters face forking out more than £50 a day more for train travel if they use new flexible tickets, according to analysis by the Labour Party.
The tickets, which went on sale last week, allow travel in England on any eight days in a 28-day period.
The Government claimed the tickets match "modern working habits" and can save passengers who commute two or three times a week "hundreds of pounds".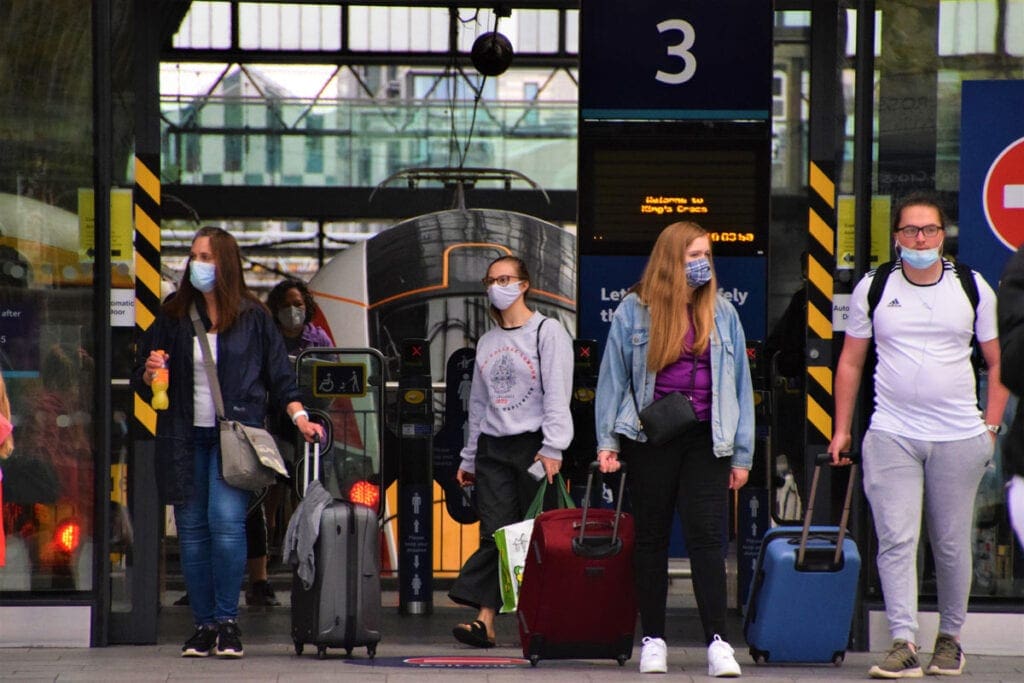 Elephant and Castle station reopens after huge fire
Around 100 firefighters battled a huge blaze close to Elephant and Castle station which caused a large plume of smoke to billow over south London.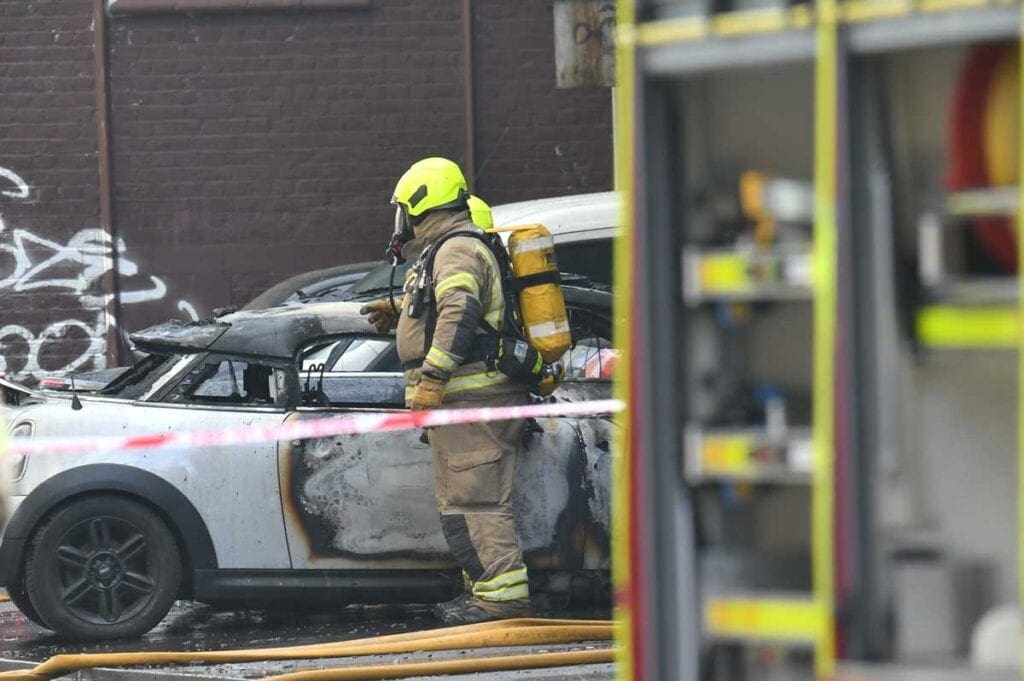 London Fire Brigade said shortly before 4pm that the fire close to Elephant and Castle station was "under control", but its crews will remain in place "for the next few hours to dampen down the scene". Dozens of police cars and ambulances also attended the blaze.
Footage moments after the fire had begun showed a police officer carrying two children out of a restaurant complex in Elephant Road, just yards away from where the outbreak began.
Bridge successfully lifted out of flood zone in Wales railway first
Following 30 flood closures in the last decade, this innovative £3.6m project will reduce disruption and improve passengers' journeys on the Cambrian Line.
For the first time ever, a railway bridge in Wales has been raised away from rising river waters to prevent flooding on the track.
Black Bridge, on the Cambrian Line, near Machynlleth, now stands one metre taller than before, after Network Rail engineers and contractors AmcoGiffen worked day and night to lift it away from a river flood zone.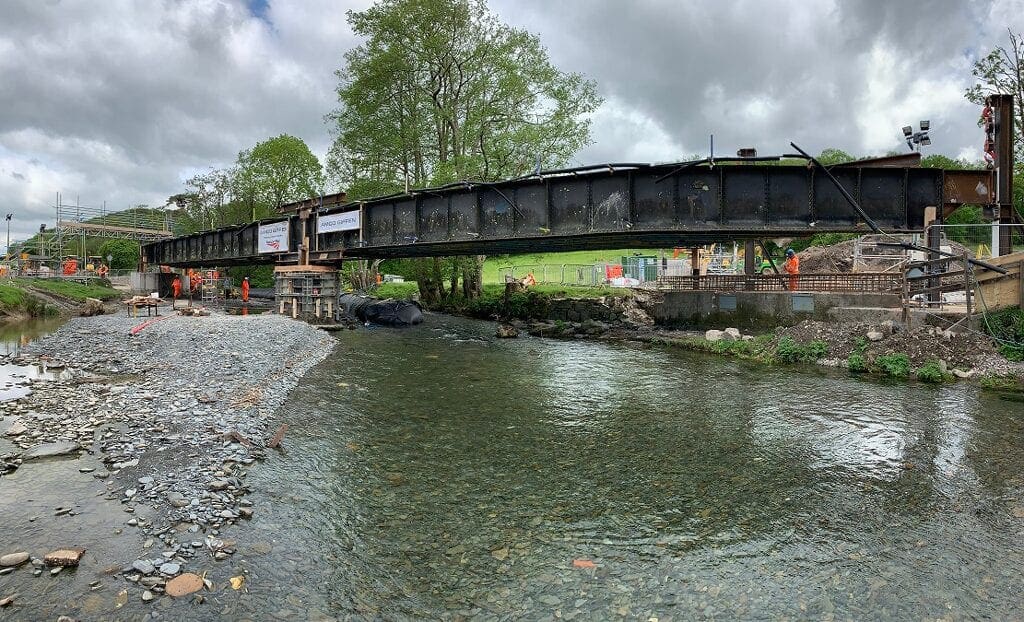 Exhibition commemorating 50th anniversary of Horncastle line closure to open
The Horncastle History and Heritage Society will open their exhibition which commemorates the 50th anniversary of the closure of the railway to Horncastle in July.
Following the success of the exhibition, held virtually because of COVID-19, the real exhibition will set to open from July 29 to September 4, 2021.
Lockdown restrictions prevented Horncastle History and Heritage Society opening their planned exhibition on the exact closure anniversary. Instead, a virtual exhibition presented new information, together with material from the Society's extensive railway archive.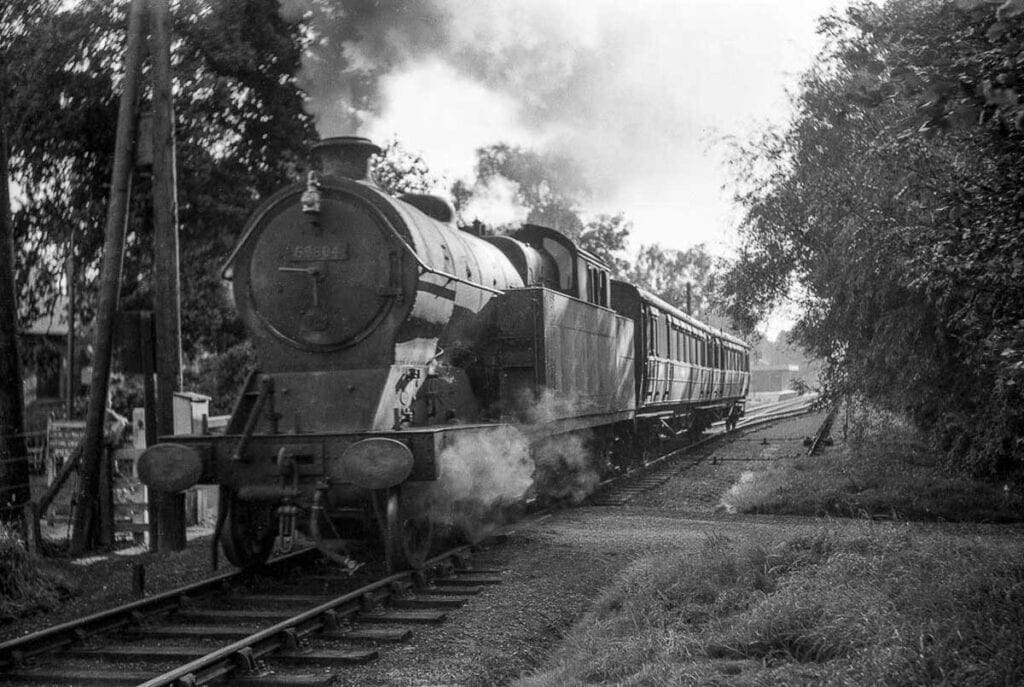 Latest service updates
Gatwick Express – Gatwick Express services remain suspended until further notice.
Hull Trains – Hull Trains are currently running a reduced service, in line with passenger demand and current government advice.
If you need to travel this weekend, here are planned works that may affect your journey.

Our transport network has never been cleaner. Since September, Imperial College London has run monthly tests for coronavirus on the transport network and found no trace. You can read their recently published report.

Air continuously flows through all our trains, trams and buses. For example, on average, air in a Tube train changes every few minutes. Buses are fitted with air extraction and ventilation systems and we also leave windows open throughout the passenger area to keep a flow of fresh air.

Please continue to walk or cycle part of your journey where possible. If using public transport, travel during quieter times if you can. This will make social distancing easier. The quieter times to travel are:
Between 08:15 and 16:00 and after 17:30 on weekdays
Before noon and after 18:00 on weekends
Our TfL Go app can help you plan your journey and show the quieter times to travel.

You must continue to wear a face covering over your nose and mouth at all times when on the transport network, unless exempt. The overwhelming majority of people are complying with this requirement, and the British Transport Police, the Metropolitan Police and our own officers are on the network to check compliance. Fines of up to £6,400 exist for anyone who does not comply.
Please also wash or sanitise hands before and after travel.
Due to the coronavirus, the following service changes will be in place until further notice:
Circle Line: Minor delays due to train cancellations.
Hammersmith and City Line: Minor delays due to train cancellations.
Waterloo & City line: Service operates between 06.07 and 10.13 and between 15.23 and 19.11, Monday to Friday only.
Please plan ahead and check before you travel.
Check before you travel and plan your journey ahead of time.
Metros around the country
For more timetable information visit nexus.org.uk
England has now moved to the next step of the Government's Roadmap out of Lockdown. The main change from Monday 29 March is that 'Stay at home' regulations have been lifted. Further details can be found on the Government's COVID-19 Response – Spring 2021 page.
Following the latest government announcement, we want to reassure customers that still need to travel with us during lockdown that we will be operating a full service during this time.
There are no incidents reported.
As restrictions ease, we're increasing some of our services from Monday 12 April. Yellow route services will go back to the normal timetable and evening and Sunday services will increase on the Blue route.
The first tram and last tram will run at their usual time, but customers should expect trams to operate every 15 minutes during the day with this being kept under constant review.
The Subway is running as normal.