Network Rail have announced a partnership with Porterbrook to showcase Britain's low-carbon train technology at the upcoming UN Climate Change Conference of the Parties (COP26).
Glasgow will host COP26 on November 1-12 later this year in an effort to bring countries together to accelerate action towards tackling climate change.
Also see
The hydrogen-powered HydroFLEX has been converted to include an 'on-board boardroom' to host COP26, giving invited guests the chance to use the train to support the globally significant discussions that will take place. 
Last year, Network Rail became the first railway company in the world to commit to the most stretching science-based targets for reducing carbon.
Rail Minister Chris Heaton-Harris, said: "As a previous winner of DfT funding through our First of a Kind competition, it is amazing to see Porterbrook's HydroFLEX train showcased on an international stage.
"Ground-breaking green technology projects like HydroFLEX are central to our plan to decarbonise the rail network by 2050."
Article continues below…
Advert
Network Rail's Group Safety and Engineering director Martin Frobisher OBE, said: "I'm delighted to announce we are hosting this exciting train at COP26. Rail is already the greenest form of public transport and we want to show our commitment to running an even cleaner, greener railway and playing a vital role in helping tackle climate change.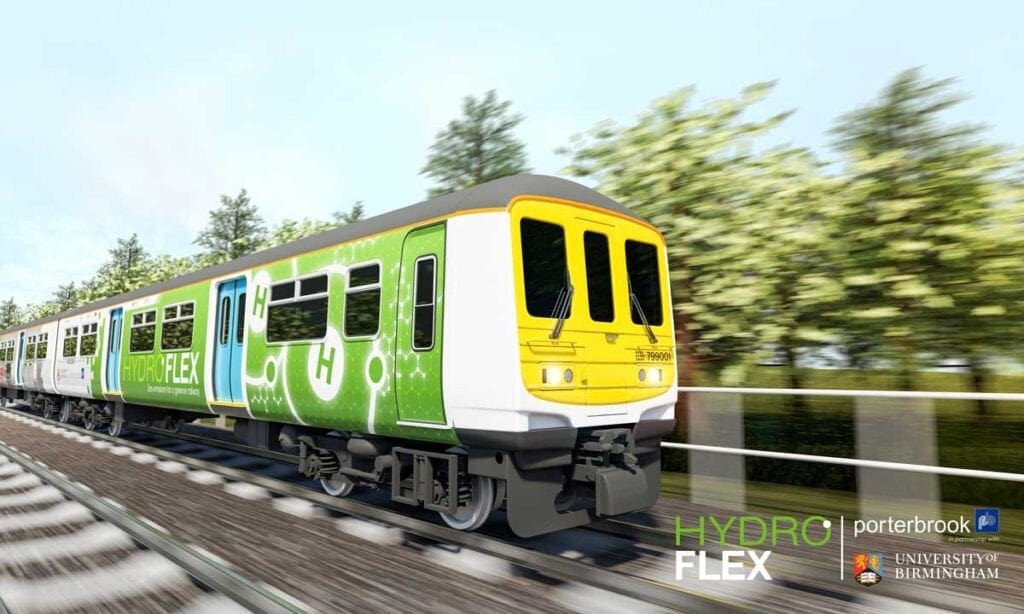 "To do this, we're working in partnership with Porterbrook, an innovative British company who have developed green technology with tremendous export potential." 
Mary Grant, CEO of Porterbrook said: "We are delighted to work with Martin and the Network Rail team to bring our HydroFLEX to COP26 and showcase the best of British engineering to the world. 
Article continues below…
Advert
"Porterbrook has spent the last three years working on a range of engineering initiatives that will help both UK and Scottish governments meet their decarbonisation targets.
"We believe that our £7m investment in HydroFLEX reflects a significant acceleration of the railway industry's journey towards Net Zero."