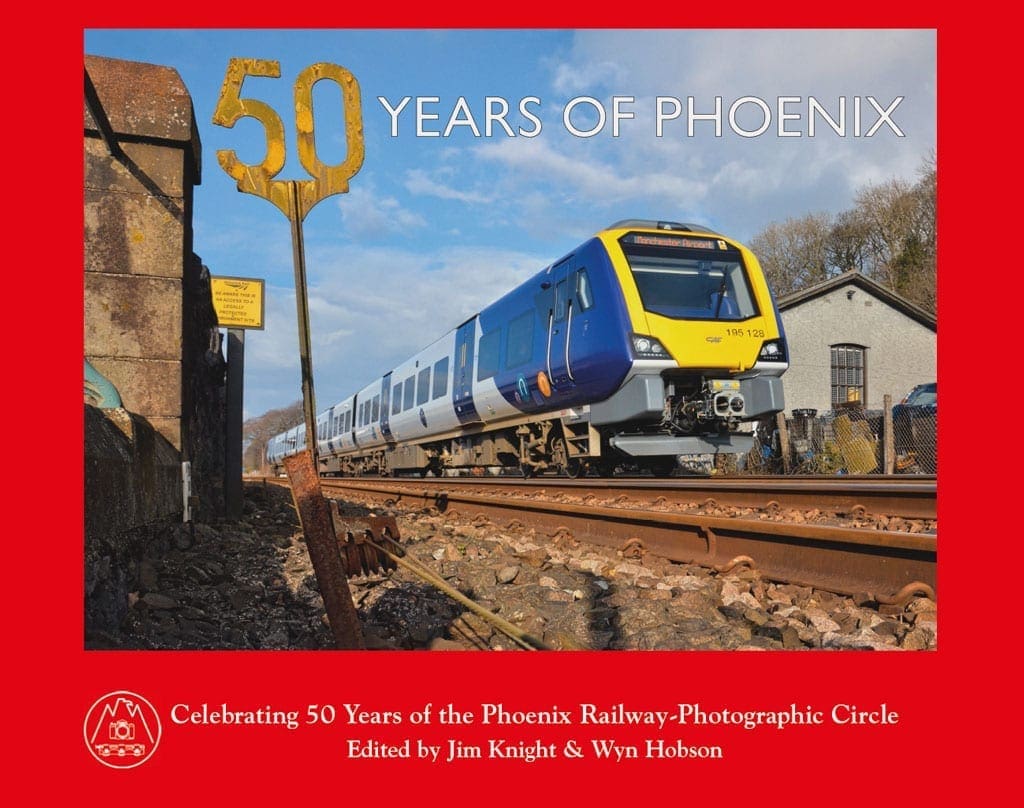 A group founded to encourage innovation, experimentation and artistry in railway photography has reached a golden milestone this year – and a new book has just been published to celebrate its members' achievements.
50 Years of Phoenix looks back over half a century of the Phoenix Railway Photographic Circle. The Circle was established in 1971 by Wyn Hobson with the aim of producing high-quality railway-themed photographs that take an alternative approach to the more usual 'front three-quarter view' which remains the mainstay of railway photography.
The Circle's international membership has produced thousands of stunning, innovative and thought-provoking images over the years – illustrating hundreds of books and magazine articles along the way. And in more recent years, technological advances in camera and processing technology have opened up many new avenues for members to explore.
As the group's 50th approached, members submitted 850 of their best photographs for 50 Years of Phoenix and these were painstakingly whittled down to the 179 incredible images which appear in the book – the introductory chapter of which was written by Wyn Hobson himself.
The images in the book illustrate a wide range of approaches, such as the use of unconventional viewpoints to place the subject in the wider context of its setting; the exploration of light, shade, and differing weather conditions; and the use of modern processing-technology.
Each chapter presents a representative selection of photographic approaches investigated by members over the past 50 years. We hope this volume will be widely enjoyed and will act as a stimulus for photographers and other railway enthusiasts in taking their own pictures.
Article continues below…
Advert
50 years of Phoenix, published by Silver Link, is available to order for just £30 from www.mortonsbooks.co.uk
Mortons Books has an extensive library of Railway books covering everything from the pioneering days of the early railways to the golden age of steam, the devastating Beeching cuts, the British Rail days, preservation and the ongoing story of modern diesel and electrics. Visit the website today to see the full library!