This week's roundup of news from the UK railway industry.
TfL agrees third Government bailout worth £1.08bn
Transport for London (TfL) has agreed a third Government bailout to keep services running amid the collapse in demand for travel during the pandemic.
The Department for Transport said the latest package is worth £1.08 billion and runs until December 11.
London Mayor Sadiq Khan, who chairs TfL, said it is "not the deal we wanted" but it ensures "we can continue to run vital transport services at this crucial time for our city".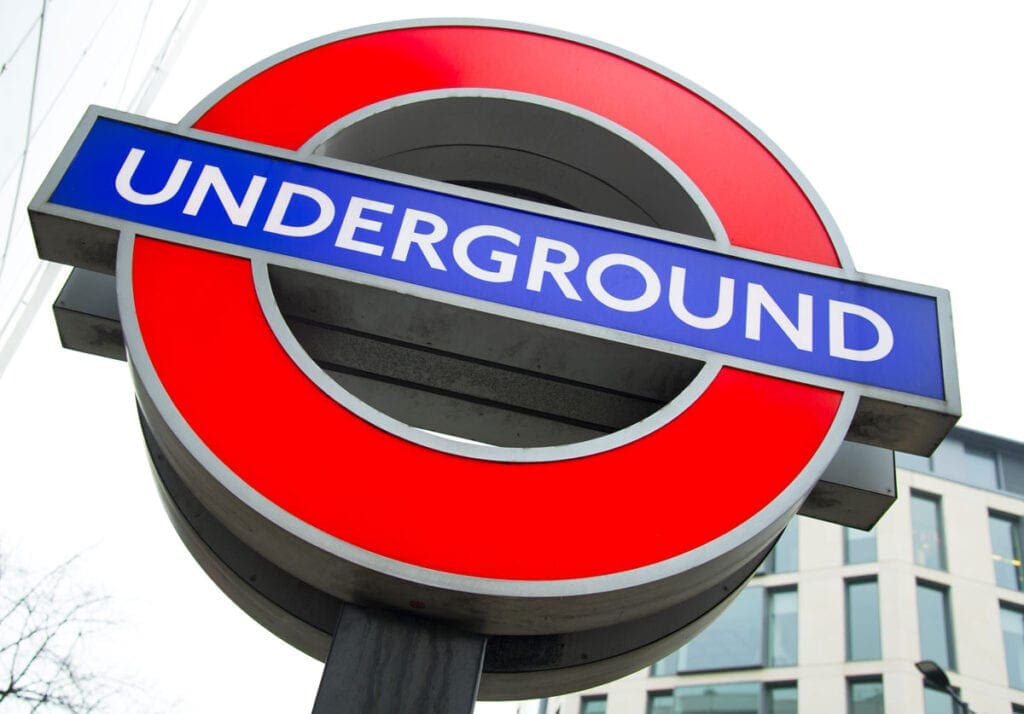 Dates confirmed for Caledonian Sleeper workers' 11-day strike action
Caledonian Sleeper workers will take strike action for 11 days later this month over a pay dispute.
The Rail, Maritime and Transport (RMT) union held a ballot claiming service operators Serco "attempted to impose a pay freeze on hardworking staff who have kept the service running throughout the Covid pandemic". All staff grades were involved in the ballot, which returned an 85% vote last week in favour of a strike.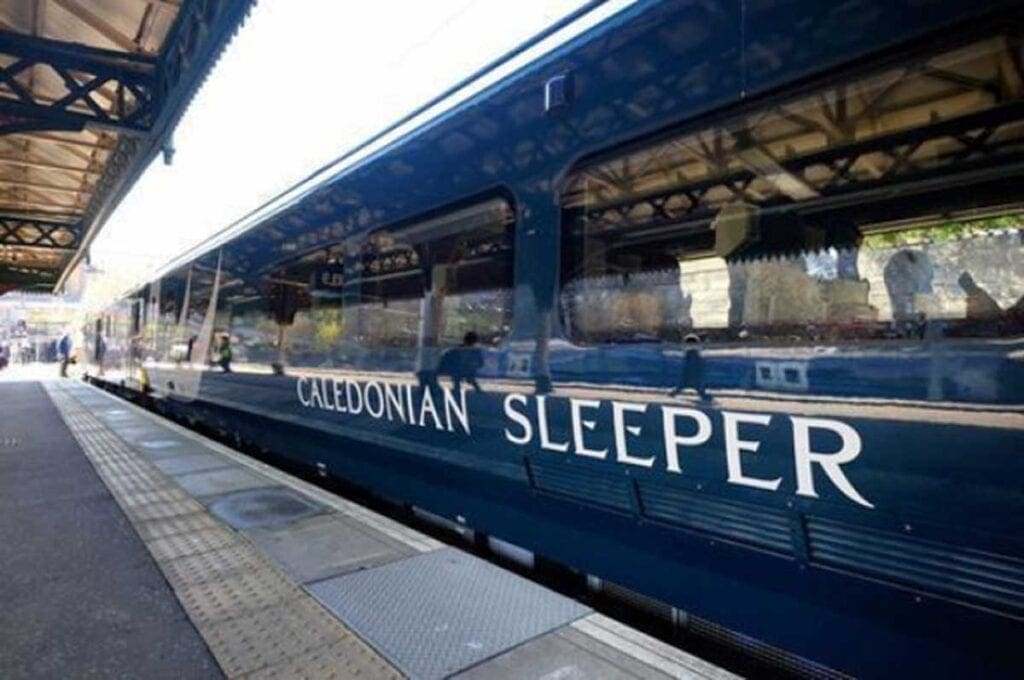 Rail industry celebrates start of LGBT Pride Month
The rail industry is marking LGBT Pride Month with various events across June.
Network Rail is celebrating Pride Month by hosting its second annual Pride Fest event across two weeks in June, following the success of the inaugural event last year.
Rail industry presents: Pride festival will run from June 14-25, bringing employees from across the rail sector together, generating discussion around LGBT+ issues and driving progress around inclusion to make the railway a more welcoming place for all passengers and staff.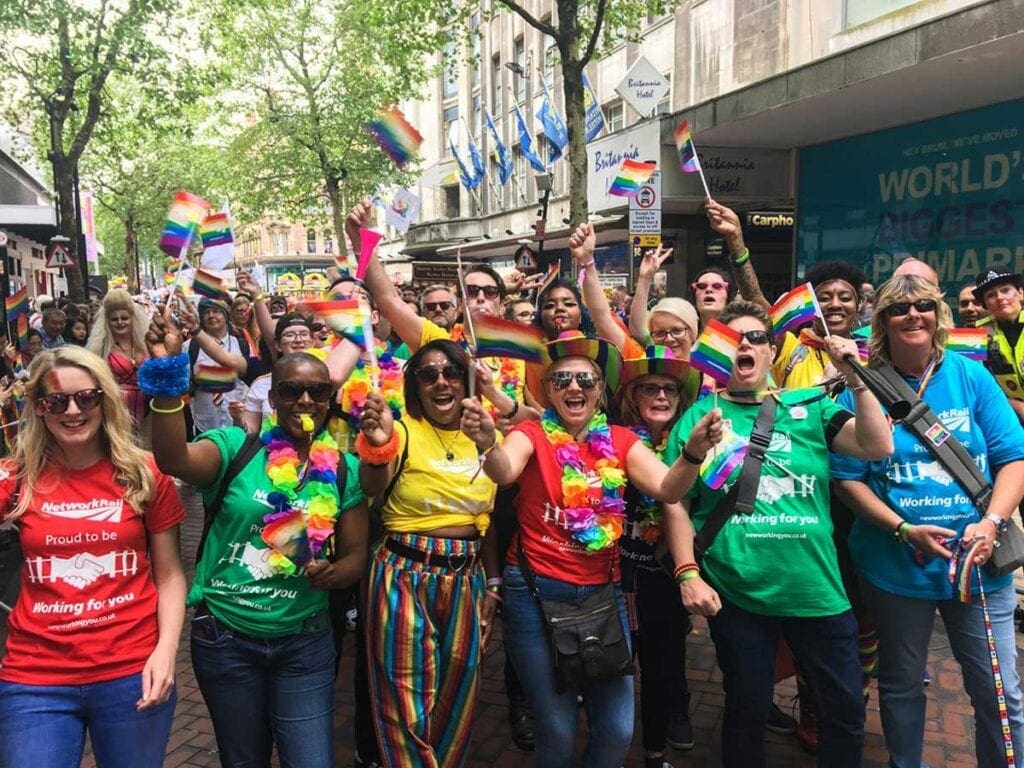 'Handyman' locomotive transferred to Statfold Narrow Gauge Museum Trust
Industrial 3ft narrow-gauge locomotive Handyman has joined the Statfold Narrow Gauge Museum Trust following a permanent transfer from the Science Museum Group.
The locomotive travelled from the National Railway Museum in York to Statfold, ready for public display in time for the Enthusiast Weekend: Trangkil 50 event on June 12/13.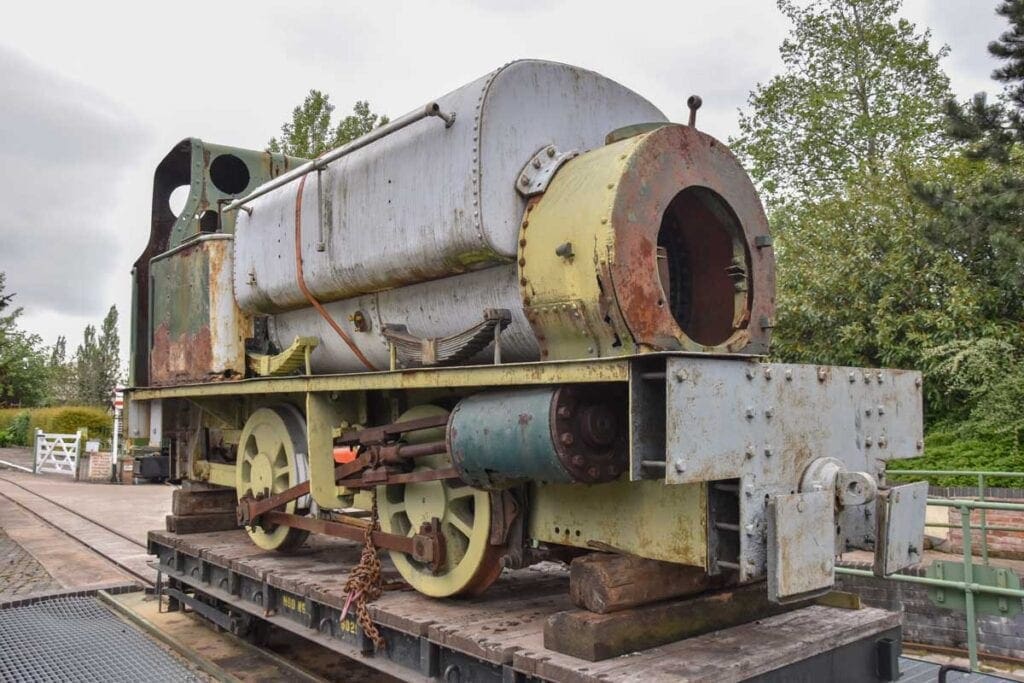 Government urged to avoid 'stigma' around public transport
Any relaxation of requirements for face coverings and social distancing in England from June 21 must apply to public transport to avoid it facing a "stigma", an industry body has claimed.
Tom Bartosak-Harlow, from the Confederation of Passenger Transport (CPT), said "we need to see public transport moving at the same pace as the rest of the country".
He said: "If you no longer have to wear a face covering in certain situations such as hospitality and retail but you do on public transport, we think that would undermine confidence in public transport."
'Terrier' returns for Isle of Wight Steam Railway's 50th birthday celebrations
A special visitor is returning to the Isle of Wight after an absence of 85 years.
Steam locomotive 'Knowle', one of the A1X 'Terrier' class is visiting the Island to be part of the Railway's 50th Anniversary Gala this weekend.
The locomotive worked on the Isle of Wight between 1929 to 1936 where it was named 'Bembridge' following the tradition of naming engine's after the Island's towns and villages. The engine would have been used on the Island's quieter branch lines.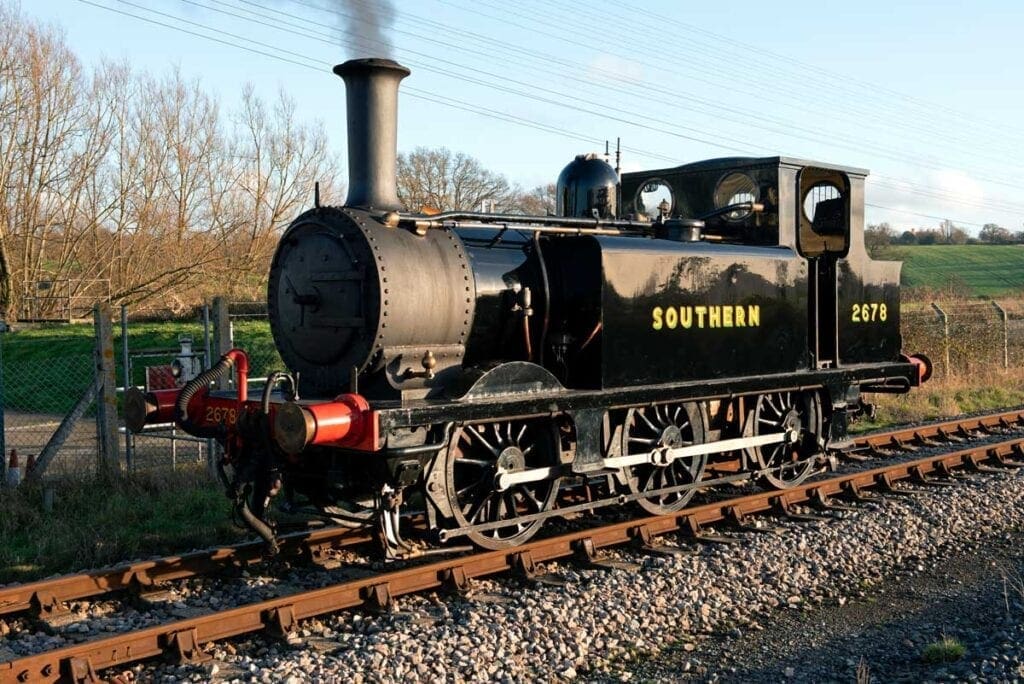 No 'significant defects' found in crashed Croydon tram, inquest hears
No "significant defects" were found in a tram that overturned in Croydon, killing seven people, an inquest into the deaths has heard.
Dane Chinnery, 19, Philip Seary, 57, Dorota Rynkiewicz, 35, Robert Huxley, 63, and Philip Logan, 52, all from New Addington, and Mark Smith, 35, and Donald Collett, 62, both from Croydon, died after the accident on November 9, 2016.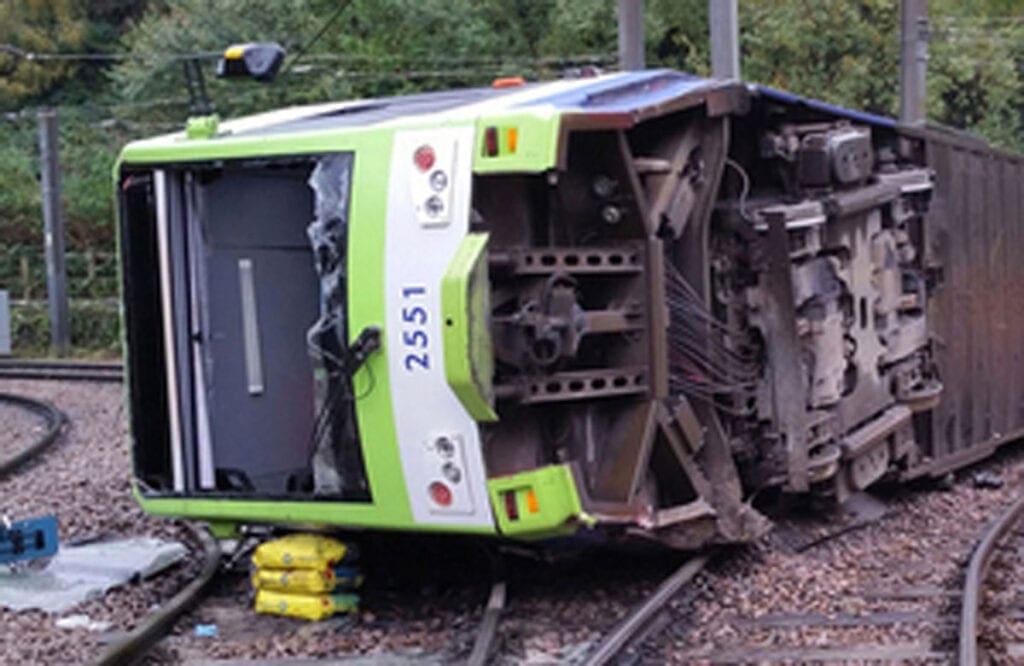 Latest service updates
Gatwick Express – Gatwick Express services remain suspended until further notice.
Hull Trains – Please note, there is major engineering work taking place at London Kings Cross from Friday 4 until Sunday 6 June. From Monday 7 June, Hull Trains will be introducing a more frequent service on Monday to Saturday.
If you need to travel this weekend, here are planned works that may affect your journey.

Our transport network has never been cleaner. Since September, Imperial College London has run monthly tests for coronavirus on the transport network and found no trace. You can read their recently published report.

Air continuously flows through all our trains, trams and buses. For example, on average, air in a Tube train changes every few minutes. Buses are fitted with air extraction and ventilation systems and we also leave windows open throughout the passenger area to keep a flow of fresh air.

Please continue to walk or cycle part of your journey where possible. If using public transport, travel during quieter times if you can. This will make social distancing easier. The quieter times to travel are:
Between 08:15 and 16:00 and after 17:30 on weekdays
Before noon and after 18:00 on weekends
Our TfL Go app can help you plan your journey and show the quieter times to travel.

You must continue to wear a face covering over your nose and mouth at all times when on the transport network, unless exempt. The overwhelming majority of people are complying with this requirement, and the British Transport Police, the Metropolitan Police and our own officers are on the network to check compliance. Fines of up to £6,400 exist for anyone who does not comply.
Please also wash or sanitise hands before and after travel.
Due to the coronavirus, the following service changes will be in place until further notice:
Waterloo & City Line: No service until further notice.
Northern Line: Severe Delays while we fix a signal failure at Camden Town. London Buses are accepting tickets.
Circle Line: Severe Delays due to train cancellations.
London Tramlink: No service between Coombe Lane and New Addington due to an obstruction on the overhead wire. GOOD SERVICE on the rest of the line.
Please plan ahead and check before you travel.
Changes to Stratford to Richmond services on Mondays to Fridays from Monday 17 May until Friday 18 June: The following trains from Stratford to Richmond will not run: 06:05, 07:18, 08:30, 09:40, 10:59, 12:14, 13:29, 14:43, 15:52, 17:05, 18:16, 19:29, 20:44, 21:59 and 23:14. The 22:59 is now the last train from Stratford for stations from Willesden Junction to Richmond and Clapham Junction – later trains will run from Stratford as far as Willesden Junction only. The following trains from Richmond to Stratford will not run: 06:08. 07:21, 08:34, 09:47, 11:01, 12:17, 13:31, 14:45, 15:56, 17:08, 18:20, 19:32, 20:47, 22:01 and 23:17
Changes to Gospel Oak to Barking train times on Tuesday 1, Wednesday 2, Thursday 3 and Friday 4 June: The 0609 train from Barking to Gospel Oak will start at Woodgrange Park at 0612. The following trains will not run from Barking to Gospel Oak: 1954 2124 2254. The following trains will not run from Gospel Oak to Barking: 2040 2210 2330.
Check before you travel and plan your journey ahead of time.
Metros around the country
All day on Saturday 12 June no trains will run in either direction between Airport and Regent Centre, to allow for over head power line work. A replacement bus service, number 900 will be calling at or close to all of the affected stations. Kingston Park level crossing will be closed all day to pedestrians and road vehicles. A shuttle bus will be in operation from about 5.20am until 12.20am, to take you to the opposite side of the tracks. Your journey will take longer, so please leave extra travel time.
For more timetable information visit nexus.org.uk
England has now moved to the next step of the Government's Roadmap out of Lockdown. The main change from Monday 29 March is that 'Stay at home' regulations have been lifted. Further details can be found on the Government's COVID-19 Response – Spring 2021 page.
Following the latest government announcement, we want to reassure customers that still need to travel with us during lockdown that we will be operating a full service during this time.
There are no incidents reported.
As restrictions ease, we're increasing some of our services from Monday 12 April. Yellow route services will go back to the normal timetable and evening and Sunday services will increase on the Blue route.
The first tram and last tram will run at their usual time, but customers should expect trams to operate every 15 minutes during the day with this being kept under constant review.
The Subway is running as normal.