This week's roundup of news from the UK railway industry.
'Eddystone' returns to Swanage Railway after major overhaul
A classic 1940s express steam locomotive has returned to the Swanage Railway after an extensive three year £350,000 overhaul by its owners.
After a period of tests, Swanage Railway hopes to have 1946 Southern Railway rebuilt West Country Class Bulleid Pacific No. 34028 'Eddystone' hauling trains between Norden, Corfe Castle and Swanage by the early summer.
Reopening plans for Locomotion in Shildon announced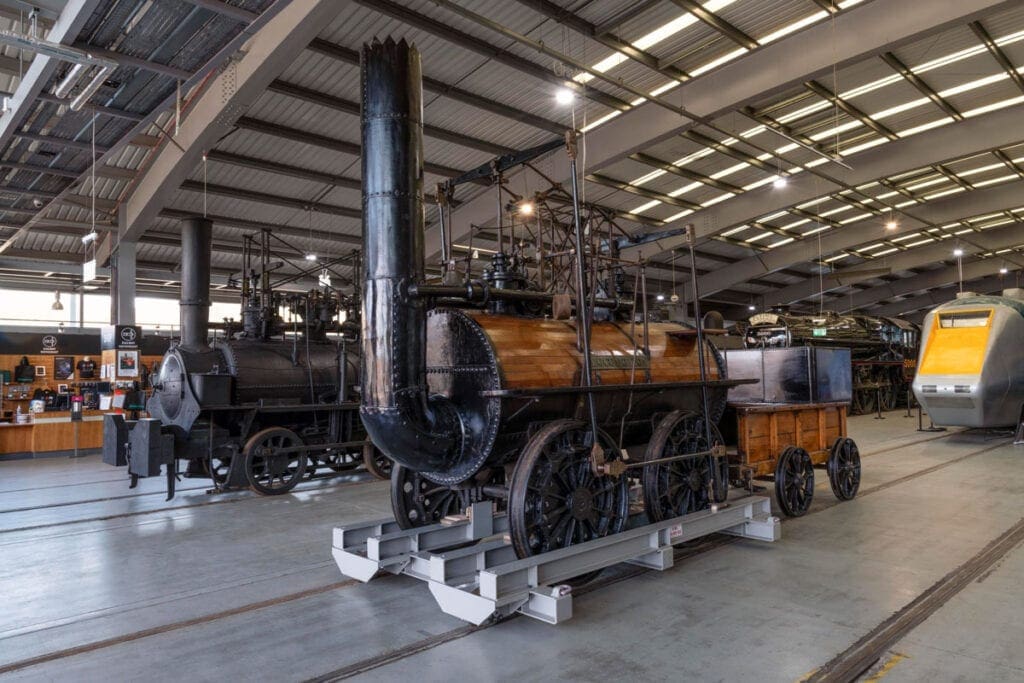 The first visitors to Locomotion in Shildon can now book their tickets online ahead of the museum's reopening on Wednesday 19 May.
Visitors will be able to see the original Locomotion No.1 on display in Shildon for the first time in more than 170 years – close to the site of its first historic journey at the opening of the Stockton and Darlington Railway in 1825.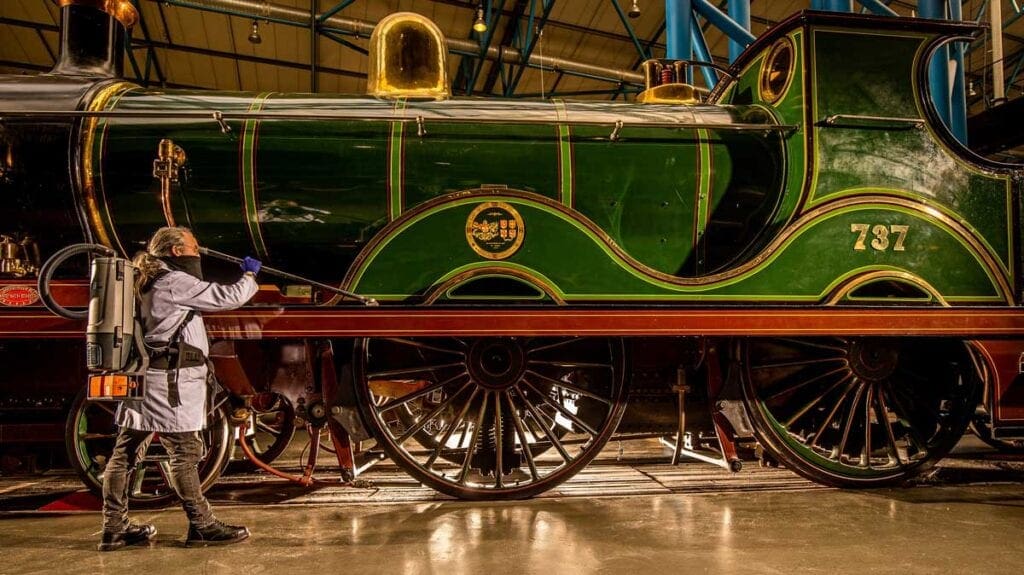 Families and rail enthusiasts will also be able to visit the National Railway Museum, as free tickets were released from April 26.
The museum temporarily closed as part of the national lockdown on December 31, but as restrictions continue to ease, the museum plans to reopen from May 19. Pre-booked tickets are available on the National Railway Museum's website.
Building HS2 from north to south 'would have been sensible'
Starting construction of the entire HS2 rail project from north to south would "probably have been sensible", according to the Transport Secretary.
But Grant Shapps ruled out "chopping and changing" the plan for the multibillion-pound high-speed line.
Avanti West Coast launch social media forum for disabled passengers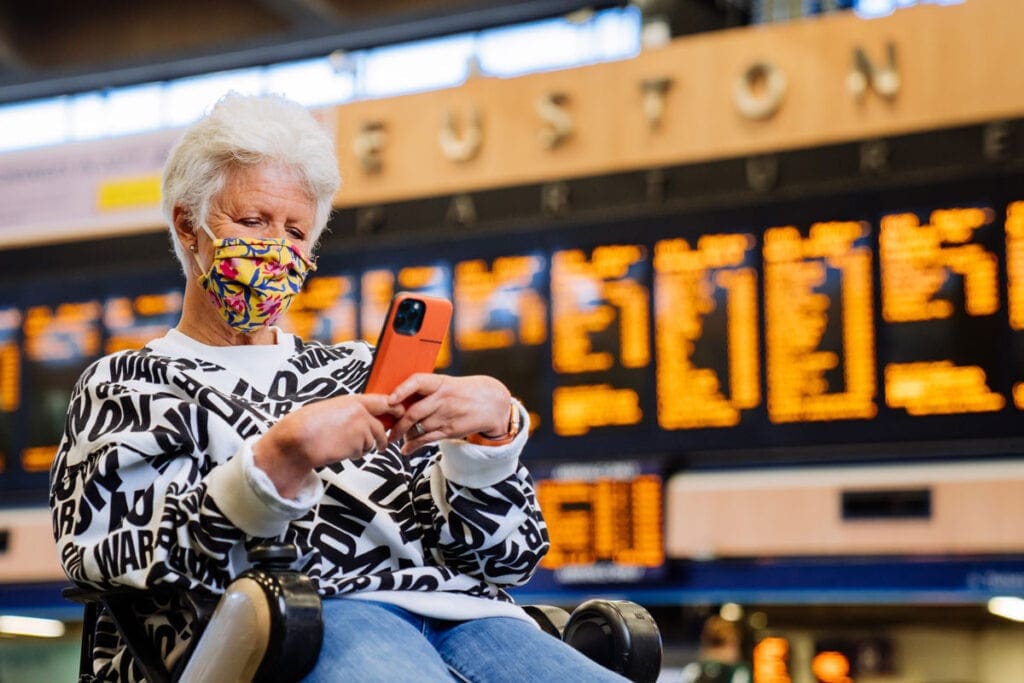 Avanti West Coast has become the UK's first train operator to launch a dedicated social media forum for disabled passengers.
The Facebook group will "enable independent travel for all", according to the firm, which runs services on the West Coast Main Line.
Stockton and Darlington Railway: 200 year celebrations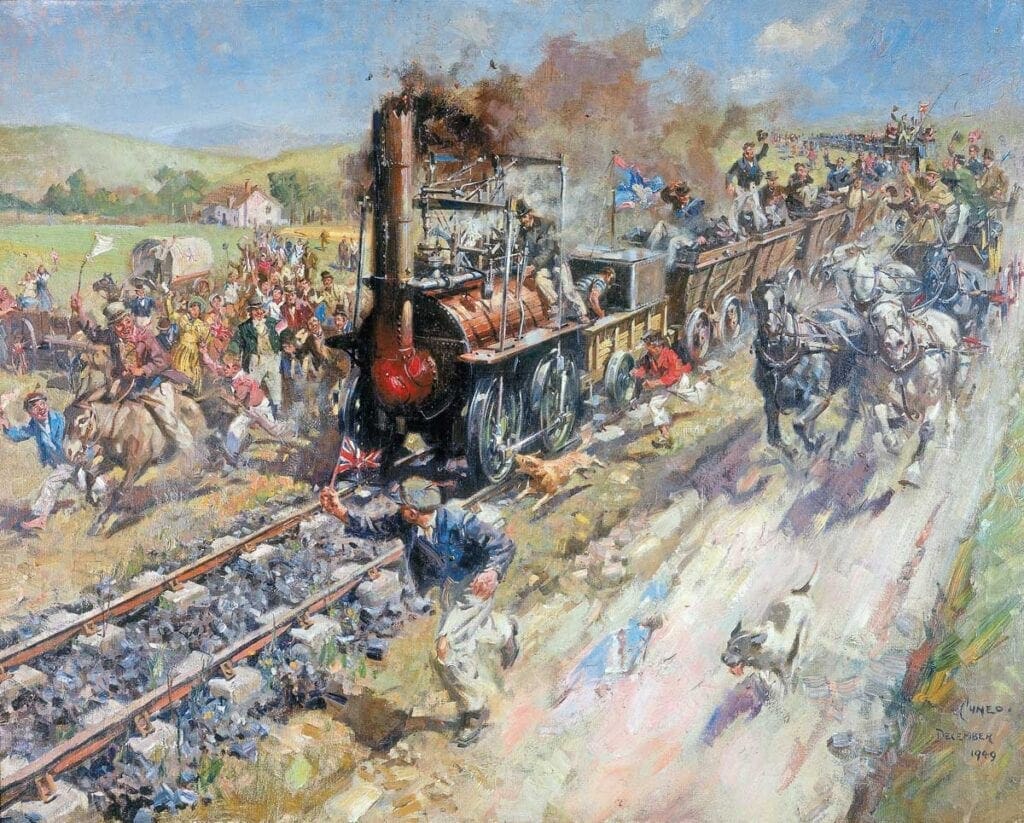 200 years ago, on April 19, work officially began on the Stockton and Darlington Railway (S&DR).
In the years building up to 1821, mine owner Edward Pease had spent three years fighting to get the act of Parliament. Read the story of the Stockton and Darlington Railway, 200 years after the famous bill to build it was passed.
Latest service updates
Gatwick Express – Gatwick Express services remain suspended until further notice.
Hull Trains – Hull Trains services have resumed operation and are currently running a reduced service in line with passenger demand and current government advice.
If you need to travel this weekend, here are planned works that may affect your journey.

Our transport network has never been cleaner. Since September, Imperial College London has run monthly tests for coronavirus on the transport network and found no trace. You can read their recently published report.

Air continuously flows through all our trains, trams and buses. For example, on average, air in a Tube train changes every few minutes. Buses are fitted with air extraction and ventilation systems and we also leave windows open throughout the passenger area to keep a flow of fresh air.

Please continue to walk or cycle part of your journey where possible. If using public transport, travel during quieter times if you can. This will make social distancing easier. The quieter times to travel are:
Between 08:15 and 16:00 and after 17:30 on weekdays
Before noon and after 18:00 on weekends
Our TfL Go app can help you plan your journey and show the quieter times to travel.

You must continue to wear a face covering over your nose and mouth at all times when on the transport network, unless exempt. The overwhelming majority of people are complying with this requirement, and the British Transport Police, the Metropolitan Police and our own officers are on the network to check compliance. Fines of up to £6,400 exist for anyone who does not comply.
Please also wash or sanitise hands before and after travel.
Due to staff shortages in our Control Room, there could be disruption to services on the Circle, Hammersmith & City and Metropolitan lines, as well as the District line between High Street Kensington and Edgware Road, and the Piccadilly line between Uxbridge and Rayners Lane. This could also affect Chiltern Railways services at times.

This could mean a reduced service, or no service at other times. Because of this, please plan ahead and check before you travel.
Metropolitan Line: Minor delays between Harrow on the Hill and Watford due to train cancellations. GOOD SERVICE on the rest of the line.
Waterloo & City Line: No service until further notice.
Until further notice, there will be no Night Tube or Night Overground service, and limited Night Bus services.
Please check before you travel and plan your journey ahead of time.
No service between Romford and Upminster
Use local bus routes.
Until further notice, there will be a reduced service during peak times on weekday London Overground services to and from Bush Hill Park and Enfield Town. There will now be two trains per hour throughout the day in place of the standard four trains per hour peak service. The following trains will not run: Liverpool Street to Enfield Town at 06:45, 07:15, 07:45, 08:07, 08:45, 16:15, 16:45, 17:15, 17:45, 18:15 and 19:22. Enfield Town to Liverpool Street at 06:54. 07:24, 07:54, 08:24, 08:54, 09:24, 17:07, 17:37, 18:07, 18:37 and 19:07. In addition, trains at 08:00 from Liverpool Street to Cheshunt and at 08:43 from Cheshunt to Liverpool Street will not run. This is due to a shortage of staff.
Until further notice, a reduced service operates. Two trains operate per hour between Richmond and Willesden Junction, continuing to Stratford. Six trains operate per hour between Willesden Junction and Stratford, with four of these trains an hour operating to/from Clapham Junction.
Check before you travel and plan your journey ahead of time.
Metros around the country
National lockdown: Stay at home. Only use public transport for essential purposes. Avoid travelling at busier times if you can, wear a face covering (unless exempt), open train windows to help with ventilation, stay apart from others and wash or sanitise your hands frequently.
For more timetable information visit nexus.org.uk
England has now moved to the next step of the Government's Roadmap out of Lockdown. The main change from Monday 29 March is that 'Stay at home' regulations have been lifted. Further details can be found on the Government's COVID-19 Response – Spring 2021 page.
Following the latest government announcement, we want to reassure customers that still need to travel with us during lockdown that we will be operating a full service during this time.
There are no incidents reported.
As restrictions ease, we're increasing some of our services from Monday 12 April. Yellow route services will go back to the normal timetable and evening and Sunday services will increase on the Blue route.
The first tram and last tram will run at their usual time, but customers should expect trams to operate every 15 minutes during the day with this being kept under constant review.
The Subway is running as normal.