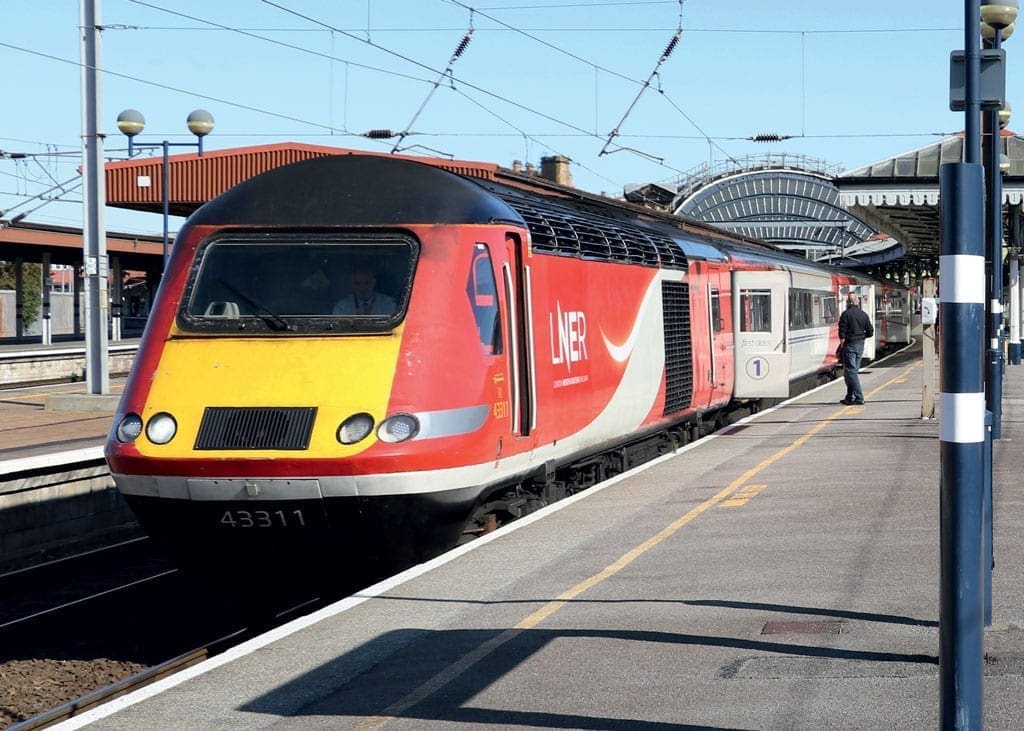 After a remarkable 41 years of service, the HST was due to be taken out of use on the East Coast Main Line by its main franchisee on December 31, 2019.
The first sets began running on the route with British Rail in May 1978, followed by full deployment in May the following year.
Since then the iconic trains have racked up millions of miles and have proved to be a very reliable asset, especially after the Class 43 power cars were fitted with MTU V16 4000-series power units.
First use
Following the introduction of HSTs on the Western Region in October 1976, the ECML was the next route to receive them, starting in 1978. BR had requested 42 Class 254 HST sets, but only 32 were initially approved.
Each set had one more coach than the WR Class 253s and were formed of two TFs, one TRUK, one TRUB and four TS. The first Eastern Region set, 254001, was delivered to Heaton Depot, Newcastle, in August 1977.
Prior to construction it was intended to uprate the Paxman power units to 2,500hp, providing a total output of 5,000hp to compensate for the additional coach. Unfortunately technical problems, compounded by a desire to maintain a common fleet, meant the change was dropped.
Initially it was intended to introduce a mixed HST and Deltic-powered high-speed service. However, late deliveries from BREL, caused by supply issues, scuppered the plans. As a result there was a phased introduction as the stock was delivered and at launch only eight sets were available.
The full fleet of 32 was eventually in traffic by early 1979, and a high-profi le launch of the new service was planned for May, but that too was abandoned because of the Penmanshiel Tunnel collapse on March 13, 1979 that blocked the ECML between Berwick and Dunbar. A new alignment, avoiding the tunnel, was opened on August 20, 1979, allowing the full high-speed service to commence.
The May 1979 timetable saw the 1000 King's Cross-Edinburgh 'Flying Scotsman' scheduled to complete the journey, with one intermediate stop at Newcastle, in 4hr 37min, an end-to-end average of 85.12mph.
This has now been somewhat eclipsed by the new Azumas, with the fi rst southbound run by the new train completing the trip in 3hrs 58mins. Services to Leeds/Bradford then joined the HST network, as did Aberdeen with two services per day.
New facilities had to be built to service and maintain the new fleet – at Bounds Green, Neville Hill (Leeds), Heaton (Newcastle) and Craigentinny (Edinburgh) depots. Aberdeen Clayhills also undertook minor maintenance.
All were kept busy because in the early years there were 30 ECML HST diagrams, with five covering fewer than 750 miles per working day, while 16 covered 750-850, and two exceeded 1,000. The ER Board requested a further seven new sets, which was accepted by the BR Board, but only two were sanctioned by the Government, a number later increased to four.
As it turned out, unit re-allocations and authority for additional sets increased the ECML fleet to 49, but they also covered diagrams on the Midland Main Line between St Pancras and Sheffield.
Among the marketing initiatives was the introduction of the 'executive' trains, which provided a full Pullman-plus on-board experience for the 'Leeds Executive', 'Newcastle Executive' and 'Bradford Executive' from 1979.
Two years later they were joined by the 'Hull Executive' and 'Cleveland Executive'. In May 1985 the official re-designation of some sets as InterCity Pullman coincided with a relaunch of the 'Yorkshire Pullman' and 'Teesside Pullman' trains.
After the ECML was fully electrified in the late 1980s Class 91s and Mk 4 stock took over many diagrams, leading to several HST sets transferring to other routes. However, some were retained for King's Cross-Aberdeen, Inverness, Hull and Bradford services.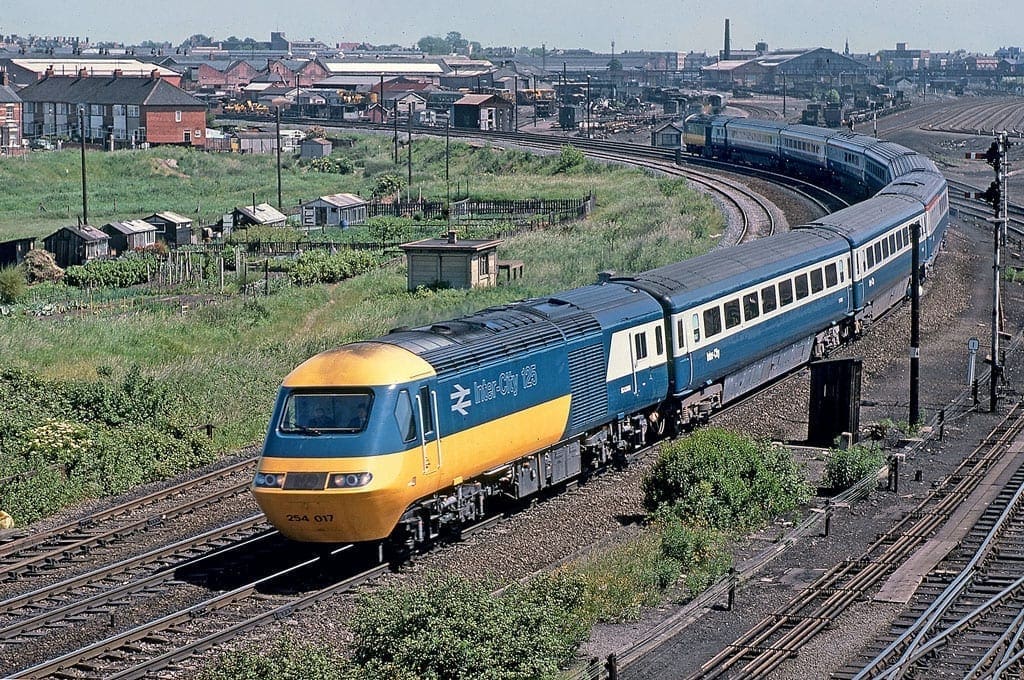 Privatisation
Following the privatisation of BR in 1996 the HST fleet became the property of two Rolling Stock Leasing Companies – Porterbrook Leasing and Angel Trains. They provided HSTs to various Train Operating Companies, including Great Western (later First Great Western), Midland Mainline (later East Midlands Trains and now East Midlands Railway), Great North Eastern Railway (later National Express East Coast, East Coast Railways, Virgin Trains East Coast and now London North Eastern Railway) as well as CrossCountry Trains, Grand Central and Network Rail.
GNER performed a stylish upgrade on its HST fleet with help from designers Vignelli Associates. A dark blue livery was adopted, offset by a mid-height orange/red band, on which the company name and class of travel was applied. In the middle of each coach was a coat of arms, specially designed for the Sea Containers-owned company.
However, Sea Containers was stripped of the franchise in 2006 and it was awarded to National Express in August 2007. A re-livery programme began using the National Express house colours of white and silver grey, with National Express branding on the vehicle sides. But that company also suffered financial issues and the franchise was taken back under government control in November 2009, trading as East Coast. Prior to that, National Express had increased its power car fleet to 30 and its Mk 3s to 117.
Under East Coast the silver scheme was gradually replaced by light grey. A return to the private sector came on March 1, 2015 when Virgin Trains East Coast, a joint venture by Virgin and Stagecoach, took over. Its fleet was quickly rebranded in a red and white scheme and the Mk 3 interiors received a complete refresh.
Despite being held in high esteem by most of its customers, predicted passenger growth was overestimated and, to avoid the franchise collapsing, the government once again took it back under DfT control on June 23, 2018. The historic name London North Eastern Railway (LNER) was chosen, a name that will be retained if and when the franchise is re-let.
Power train charges
First Great Western began looking for a replacement engine to improve reliability and fuel efficiency and in 2005 it fitted 43003/009 with MTU lean-burn MTU V16 4000-series power units. The operator placed contracts in 2006 for the total refurbishment of its HST fleet. This included the Mk 3s and the power cars; the latter were overhauled and re-engined by Brush Traction at Loughborough.
The power car overhaul contract led to Brush rebuilding and re-engining 119 Class 43s, including both Angel- and Porterbrook-owned vehicles, plus 12 power cars purchased outright by FGW from Porterbrook. GNER, which was then still running ECML services, did the same, as did Grand Central and CrossCountry.
However, the original Paxman Valenta was certainly up to the job and under BR stewardship and ECML HST established the outright speed record for a diesel-powered train at 148mph, set by 43102 (now 43302 with LNER) on November 1, 1987 while descending Stoke Bank testing a new bogie design.
LNER phase out
In May 2019 the first HST diagram to go was the return Hull to King's Cross service when the first Class 800/1 Azumas were introduced. Since then the Azumas have taken over several Leeds diagrams, as well as some Edinburgh services and the daily link to Glasgow, primarily replacing Class 91/Mk 4 sets.
From November 25 Aberdeen HST services began migrating to Class 800/1s, as they were freed up by the introduction of the Class 801/2 nine-car EMUs south of Edinburgh from November 18. December 9 will see the Inverness-King's Cross services also handed over to Class 800/1s.
This will permit LNER to return its entire HST fleet to the leasing company on or by December 31, after which they will not fully meet the new 'passengers with reduced mobility' regulations that will come into effect on January 1, 2020.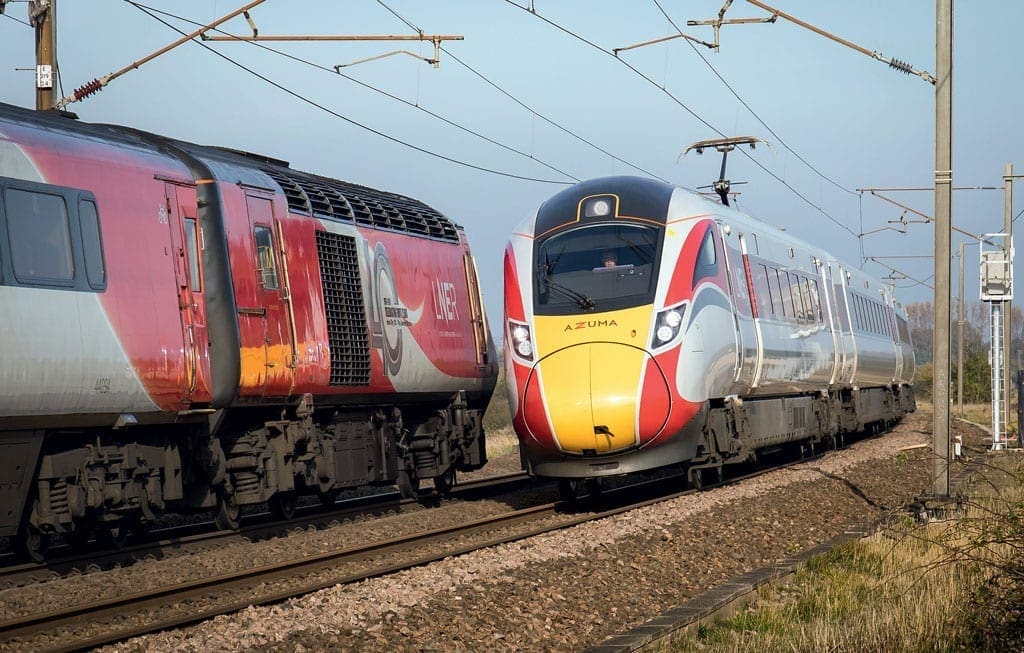 However, that is not the end of the story. LNER's HSTs do meet many of the new PRM requirements, more so than East Midland Railway's existing HSTs, so n ine sets will move to the St Pancras-Sheffield route from the New Year as a temporary measure until the end of 2020.
With the withdrawal of the ECML HST fleet, only CrossCountry will still be using the HST for very long-distance services from Scotland to the South West, suitably updated to meet the PRM requirements. However, two other fleets have also been fitted with sliding doors and other PRM modifications, namely the GWR Castle sets for regional services in the South West and ScotRail with its Inter7City sets north of the border.
But that is it for HST use along the full length of the ECML. It is the end of an incredibly long era, far longer than BR originally envisaged and one that has seen the HST capture the hearts of passengers, staff and enthusiasts alike.