This week marks a major shake-up for the rail network as the government announced an end to rail franchising to address the continuing impact of the COVID-19 pandemic.
Here's this week's news:
Rail franchising 'ended' as Covid support extended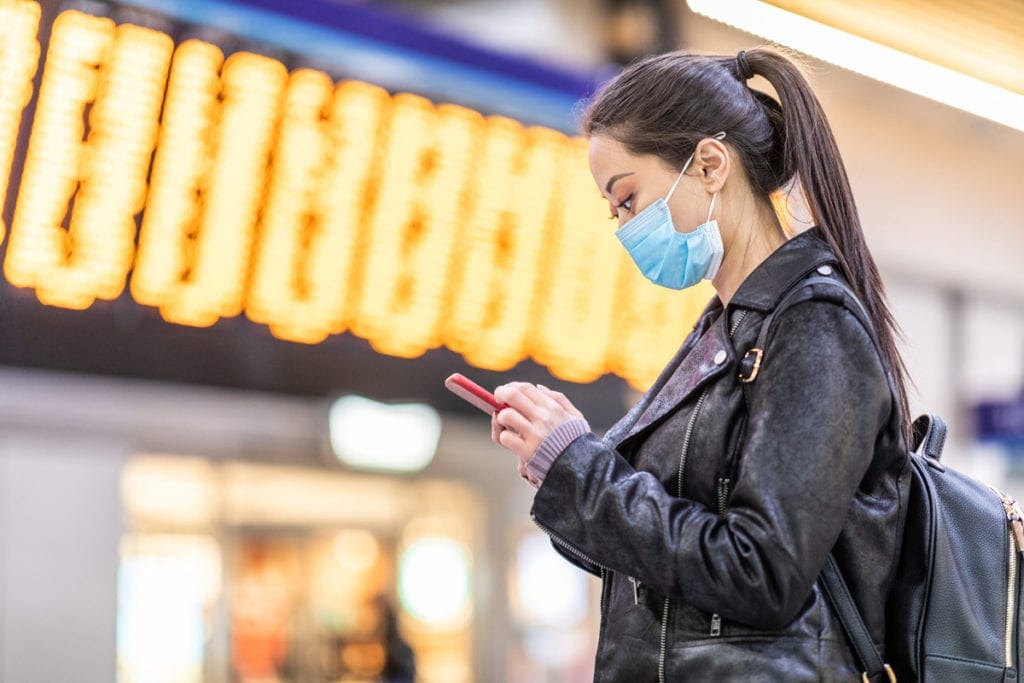 The government has announced an end to rail franchising in a major shake-up for the rail network.
A series of Emergency Recovery Management Agreements replaces the current model, focusing on high performance targets, simplifying journeys and address the continuing impact of the pandemic on the railway.
Transport Secretary Grant Shapps says the "simpler, more effective structure" will take shape over the coming months.
As a result of low passenger numbers, emergency measures to cover the losses of rail firms have been extended by 18 months. They reduce the fees that can be earned by the companies but will mean that trains are still able to run, even with fewer passengers.
The announcement marks the 'end' of rail franchising after 24 years. Click here to find out more.
Rail industry reacts to end of rail franchising
The rail industry has reacted to the government's announcement of an end to rail franchising.
Paul Plummer, Chief Executive of the Rail Delivery Group, said: "We welcome the ongoing support to keep trains running for passengers and the government's confirmation of an end to the franchise system, which we have long been calling for. These transitional contracts should be a stepping-stone to a better railway."
Transport Focus chief executive Anthony Smith said: "Passengers will be reassured to hear that there is an agreement to keep the trains running for the foreseeable future. A stable, reliable railway is key to getting Britain moving again and helping rebuild the economy.
Chris Burchell, Managing Director of Arriva UK Trains business, said: "While the announcement provides vital continuity for ​customers, employees and businesses, as the railway evolves and adapts to the changing conditions arising from the pandemic, we must also look​ further to the future.​"
David Hoggarth, Strategic Rail Director for Transport for the North, said: "This is a significant moment for our railways with franchising as we know it ending after 24 years. The Department for Transport has made clear to us that our work in jointly overseeing rail operators in the North will continue under the Emergency Recovery Measures Agreements (ERMAs)."
FirstGroup Chief Executive Matthew Gregory said: "The Government has extended its funding of the rail industry whilst demand for services remains heavily affected by coronavirus, and we are pleased that the vital nature of rail services to communities and local economies is being recognised."
For full quotes from important figures in the rail industry, click here.
Rail industry experts call for green investment post-pandemic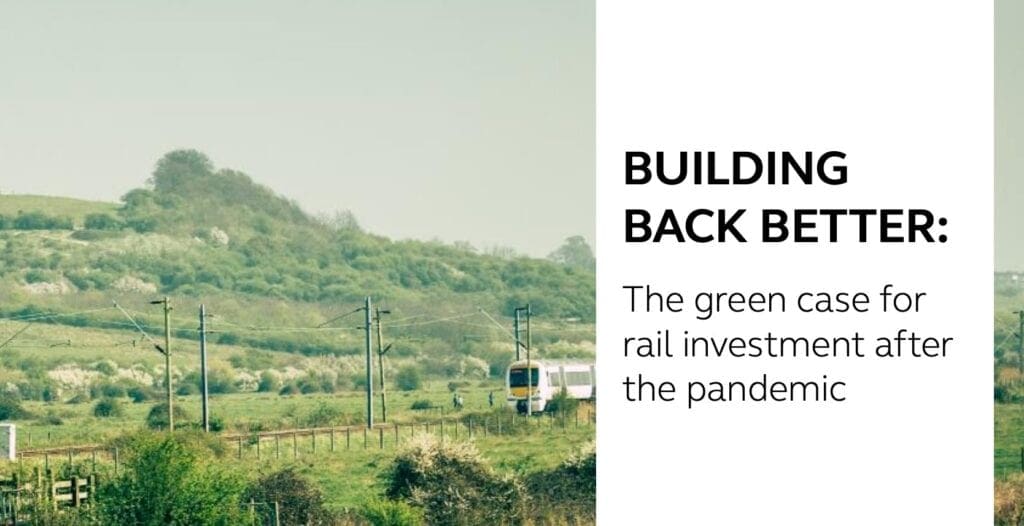 A new report from leading rail industry professionals calls for the government to put rail at the heart of a green post-pandemic economic recovery.
The Building Back Better report, written by industry experts from the High Speed Rail Group and the Rail Delivery Group, calls for major investment into high speed rail to drive growth and cut emissions.
The report was launched at an event during Labour Party's virtual conference with Shadow Rail Minister Tan Dhesi MP. For more details on the report, click here.
Network Rail publishes Environmental Sustainability Strategy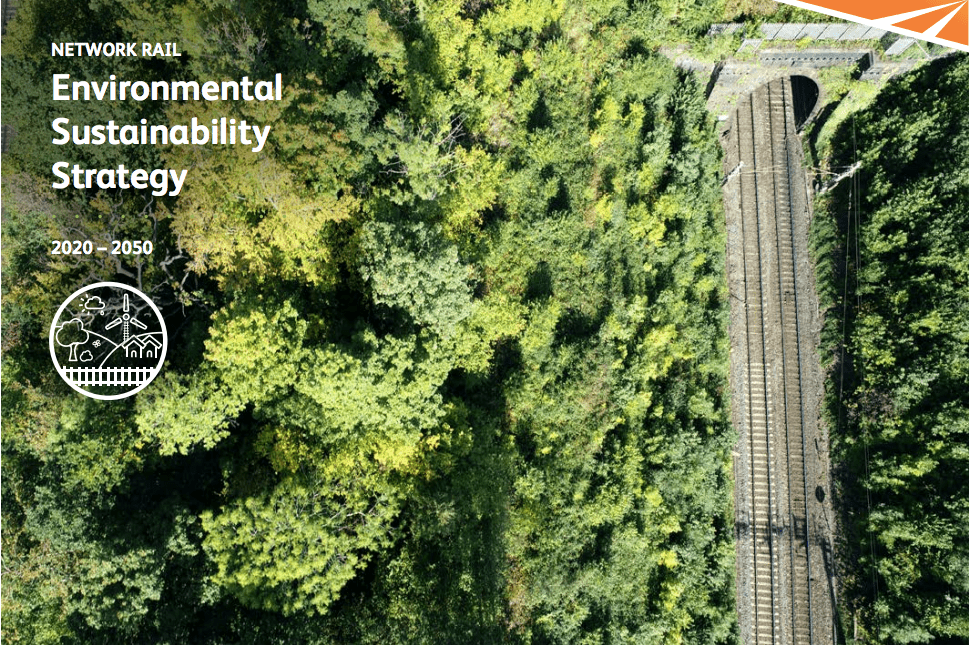 Network Rail has published its Environment Sustainability Strategy about the steps to be taken over the next 30 years "for rail travel to be the cleanest, greenest form of mass transport".
The report details Network Rail's vision to serve the UK with the cleanest, greenest mass transport, with four core priorities; a low emission railway, a reliable railway service that is resilient to climate change, improved biodiversity of plants and wildlife plus minimal waste and sustainable use of materials.
Andrew Haines, Chief Executive of Network Rail, said: "I want to see rail powering Britain's green economic recovery as we build back better from COVID-19. That is why this strategy matters to me and to everyone at Network Rail." Click here to find out more.
RAIB update on train derailment and fire at Llangennech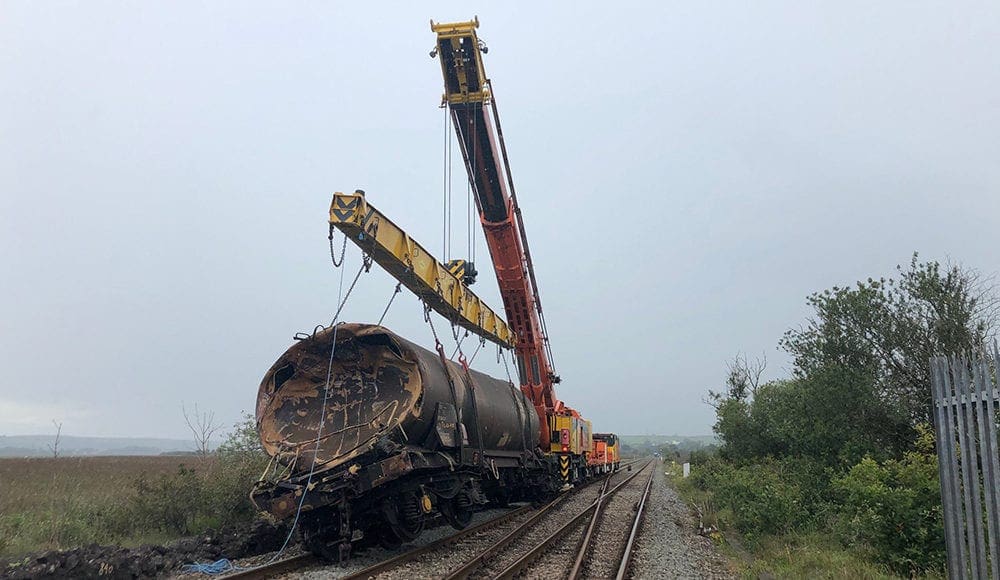 The Rail Accident Investigation Branch (RAIB) has released more details into its investigation into the derailment and fire involving a tanker train at Llangennech last month.
Network Rail revealed last week that the works at Llangennech are expected to continue throughout December ahead of a reopening in early 2021.
The RAIB investigation states: "At about 23:15 hrs on 26 August 2020, train 6A11, the 21:52 freight service from Robeston (Milford Haven) to Theale, conveying 25 tank wagons, each containing up to 75.5 tonnes of diesel or gas oil, derailed on the 'Up District' line near Llangennech, in Carmarthenshire." For more information, click here.
COVID-19 heroes to be honoured with their names on GWR trains
Community heroes who selflessly helped others during the peak of the COVID-19 pandemic will have their names added to the side of Great Western Railway trains in the coming weeks.
It follows the BBC's Make a Difference Superstars competition launched last month to celebrate those who are going above and beyond to help others during the pandemic.
The move comes after Captain Tom Moore, the veteran who raised more than £29 million for NHS Charities Together to mark his 100th birthday, had a Great Western Railway Intercity train named in his honour.
Meet the COVID-19 community heroes here.
East Coast Main Line increases power supply with £216m contract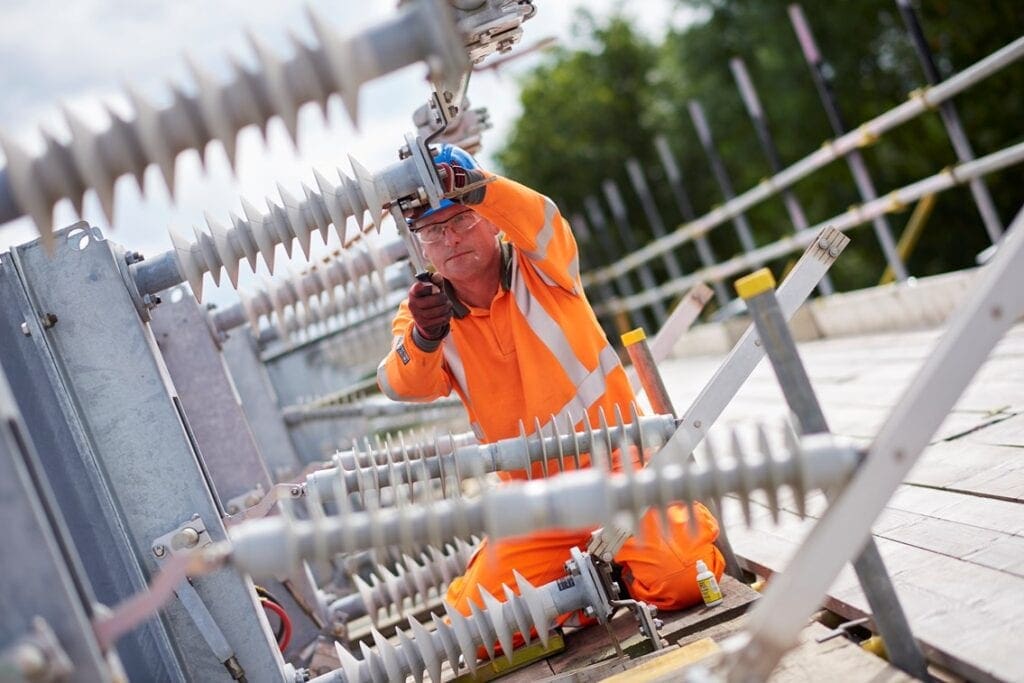 The East Coast Main Line Power Supply Upgrade is to power forward into its second phase to enhance the East Coast network, bolstered by a £216.2m contract award for the Rail Electrification Alliance.
The Rail Electrification Alliance, comprised of VolkerRail, J Murphy & Sons, Jacobs, Systra, Siemens Mobility and Network Rail, is to continue its plans to upgrade the power capabilities of the East Coast Main Line between Doncaster to Edinburgh, as part of its ambitious plans to optimise one of the UK's most popular passenger lines and reduce inefficiencies across the network. Click here to find out more.
Nominations for 2021 Heritage Railway Association Awards now open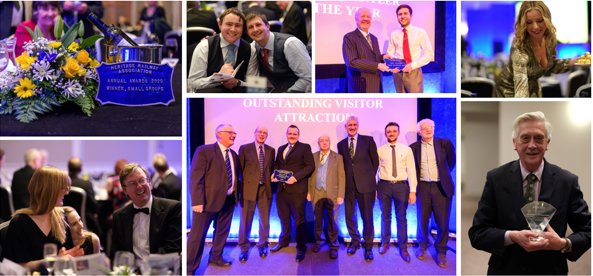 Entries and nominations for the 2021 Heritage Railway Association (HRA) Awards are now open.
To celebrate the resilience of the heritage sector during the COVID-19 pandemic, and the inspiration of all that is good in heritage railway, people are being invited to enter or nominate members now.
Works on historic Skerne Bridge ahead of 195th anniversary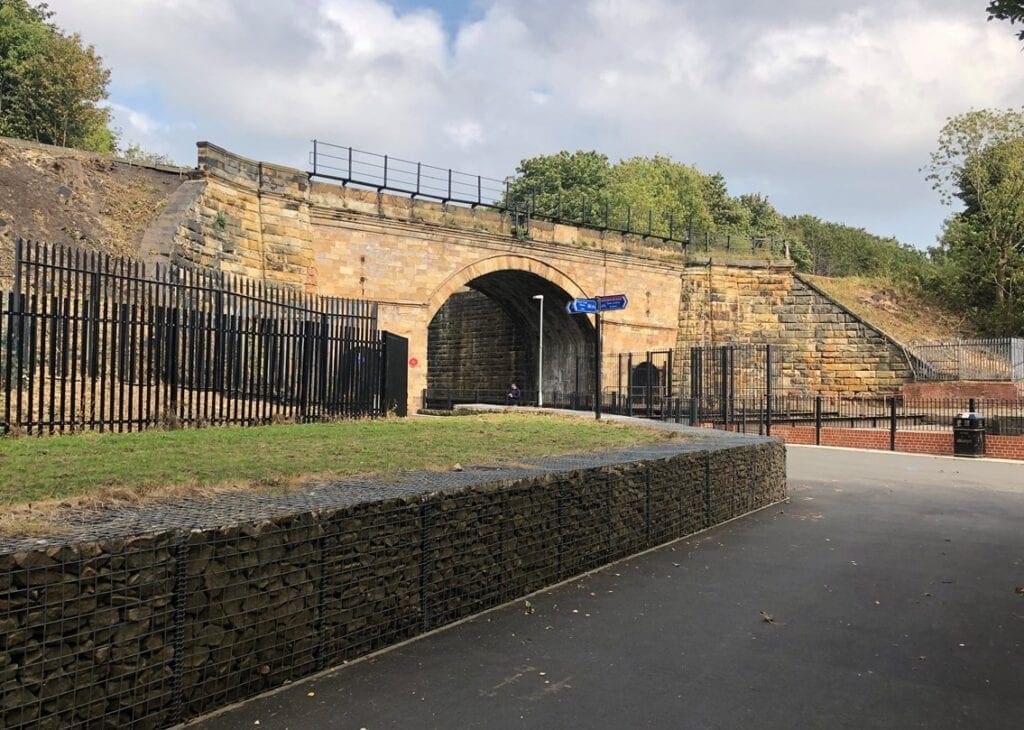 Network Rail has carried out improvement work on Skerne Bridge, the oldest railway bridge in the world in continuous use, days before its 195th anniversary.
Teams in Darlington have removed plants and weeds which were growing out of the stonework on the bridge and have cut back some of the trees next to the railway. Managing the vegetation has made Skerne Bridge more visible for people in Darlington and will help to keep trains running safely and reliably.
Graffiti on Skerne Bridge has also been removed and sections of it repainted. Network Rail has worked closely with the A1 Steam Locomotive Trust and Darlington Borough Council to brighten up the area and bring the bridge closer to its former glory. See more here.
Network Rail introduces coffee cup recycling at stations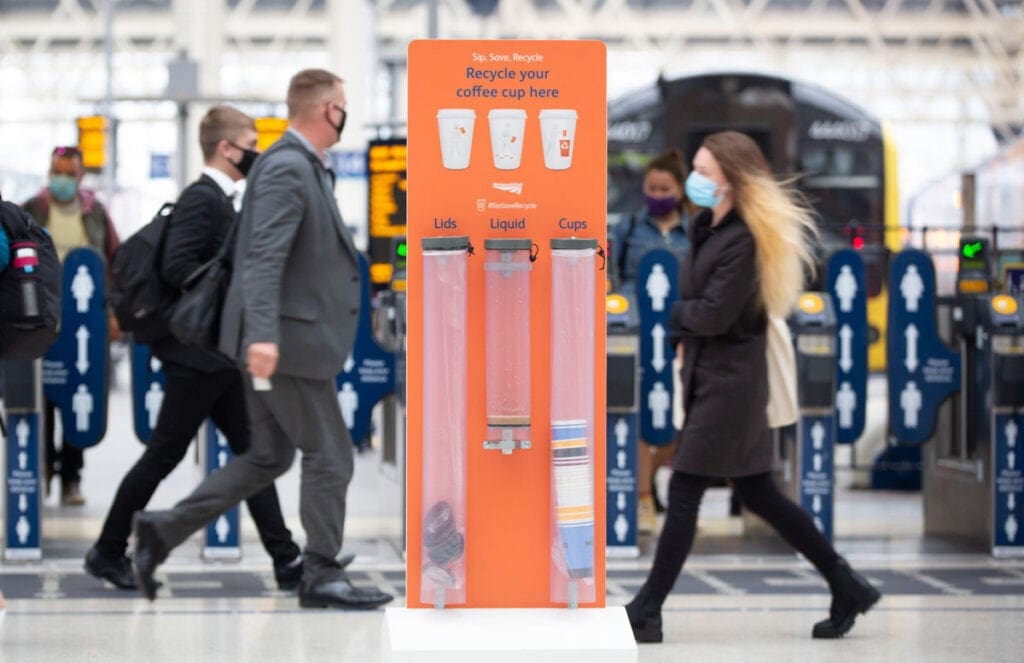 Network Rail has installed 32 coffee cup recycling bins at seven UK railway stations in an effort to make stations cleaner and greener.
The transport body hopes to have cup recycling facilities in all 20 of its stations by the end of October, after a YouGov appeal revealed that less than a third of Brits who buy coffee while travelling recycle their cup correctly. Click here to see more.
Latest service updates
You must wear a face covering over your mouth and nose for your entire journey including inside stations. Unless you are exempt, you could be refused travel or face a £200 fine which doubles with every violation up to £6,400.
Across the network there are new measures in place to keep everyone safe. Find out what safety measures you can expect to see when travelling, including hand sanitiser, our enhanced cleaning regime and face covering enforcement.
Enforcement officers continue to ensure face covering compliance across the network and to date have stopped over 91,000 people not wearing face coverings from boarding our services.
London Underground
District line On Saturday 26 and Sunday 27 September, there will be no service between Earl's Court and Wimbledon. Use alternative Tube, local or replacement bus services. Rail replacement bus service DL4 will run between Hammersmith and Wimbledon (non-stop between Hammersmith and Putney Bridge). Service DL5 will run between Earl's Court and Wimbledon.
No Night Tube or London Overground Night Service and limited Night Bus services are running.
See the latest status updates on London Underground, including a map of closures.
London Overground
Due to engineering work, the following London Overground services will be affected.
On Friday 25 September, and from Monday 28 September until Thursday 1 October, there will be no westbound service between Camden Road and Willesden Junction after 23:45. The last two trains from Stratford will terminate at Camden Road. Use local bus services.
On Saturday 26 and Sunday 27 September, there will be no service between: New Cross Gate and Crystal Palace/West Croydon. Use replacement or local bus services Gospel Oak and Barking. Use alternative Tube or local bus services. Rail replacement bus service J will run between Gospel Oak and Seven Sisters and bus service T will run between Walthamstow Central and Barking. No Night Tube or London Overground Night Service and limited Night Bus services are running. Check before you travel and plan your journey ahead of time.
TfL Rail
Due to engineering work on Sunday 27 September, there will be a reduced service between Paddington and Hayes & Harlington between 9:00 and 23:00.
Check before you travel and plan your journey ahead of time. See an overview of planned track closures for the next six months.
See the latest status updates on London Overground, DLR, TfL Rail and Trams, including a map of closures and information about rail replacement buses.