Grab the May issue of Railways Illustrated for the best coverage of today's railway scene.
Each issue of Railways Illustrated offers a comprehensive round-up of the latest news and topical events from the UK across the present-day railway, including heritage traction in operation on the main lines.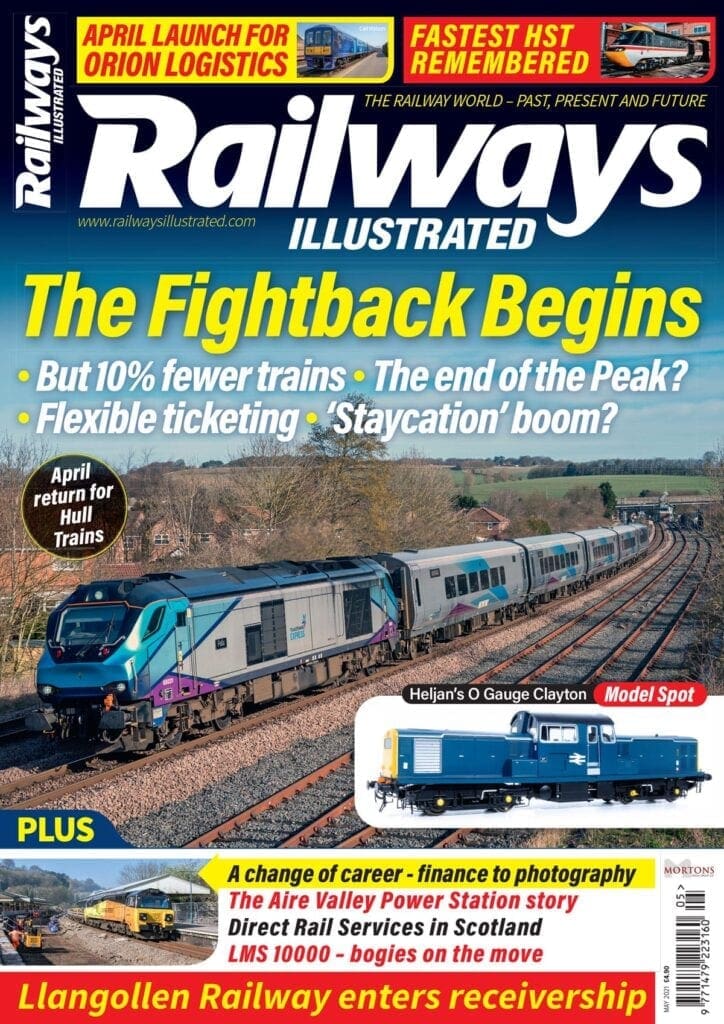 Railways Illustrated reflects the energy and vitality of the present-day railway scene. Here's what's coming up in the May issue:
Are Valley Power Stations
James Skoyles takes an in-depth look at the Aire Valley Power Stations, once a vital part of the UK's energy system.
LMS 10000 bogles on the move
Things are happening for the Ivatt Diesel Re-creation Society as it makes progress with its recreation of LMS 10000.
DRS in Scotland
A pictorial feature by Stuart Fowler of Direct Rail Services' Scottish activities.
Article continues below…
Advert
The May issue of Railways Illustrated is on sale now! Click here to order your copy, with FREE UK delivery.