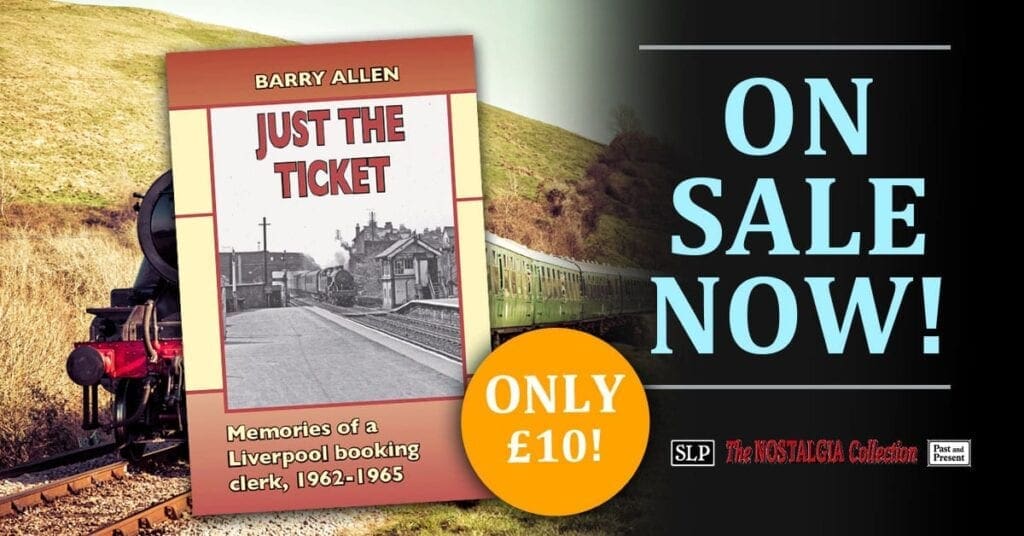 The humorous and often poignant experiences of a trainspotter-turned-booking clerk during steam's twilight years are told in a new memoir by Barry Allen.
Just the Ticket, out now from Silver Link Publishing, looks back on Barry's career during the halcyon last days of the pre-Beeching era, when beautiful steam engines could be found hard at work all day all across the country.
Related articles
Fresh out of school aged 16, Liverpool lad Barry had spent his youth trainspotting on busy platforms and thought he knew all about railways and the people who ran them. However, three years working on the busy railways of the North West opened his eyes to an entirely different side of Britain's railway system, to which few trainspotters and even fewer passengers were privy.
He looked on as steam fought a losing battle for survival. Sweeping modernisation saw rails electrified, old stations erased and all those glowing coal fires, polished brass fittings and hissing gas lamps passing into history.
"I never wanted to become a booking clerk, but fate, that irrepressible force, decreed otherwise," said Barry. "To a steam-mad 16-year-old, a booking clerk was indeed a most boring occupation, and certainly one to be avoided at all costs…"
Just the Ticket costs £10 and is available from www.mortonsbooks.co.uk
Article continues below…
Advert