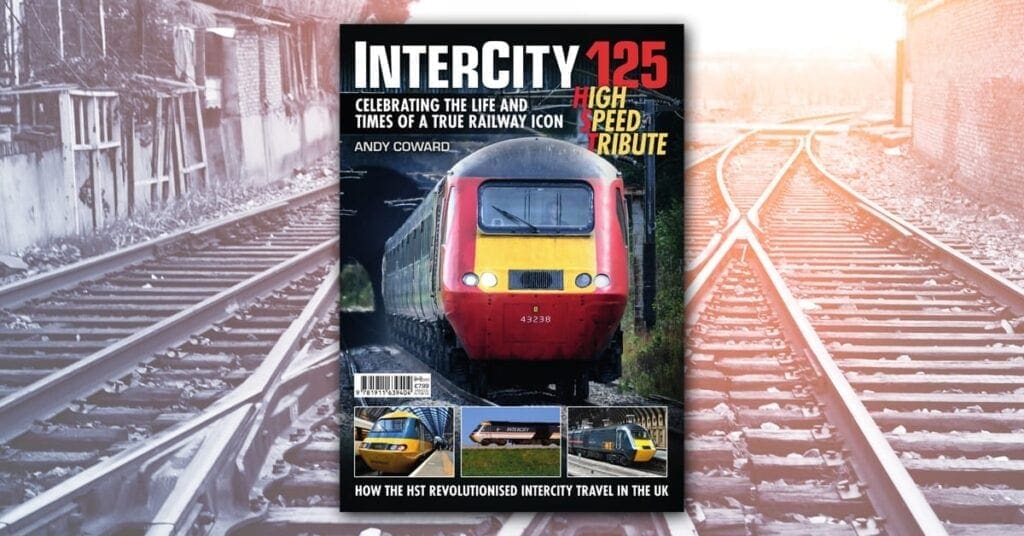 Few trains truly reach a legendary status but there can be no doubt that the Intercity 125 HST was and still is, an icon in the age of the railway.
Introduced into service in 1977, the iconic InterCity125 High Speed Trains have been a mainstay of some of our fastest railway lines for four decades, with their streamlined styling blazing a trail across the UK.
Now, as the end of their reign in front line express passenger service approaches, Intercity 125 – A High Speed Tribute pays homage to the blue and yellow bullet.
Author and rail enthusiast Andy Coward does a deep dive into the railway archives to recount the colourful history of this mainstay of the mainline; a workhorse which has helped to shape modern high speed travel on the UK railways.
This new book takes the reader from their design and introduction, through their colourful post-privatisation lives to their rundown from front line services.
Intercity 125 – A High Speed Tribute is available to order for only £7.99 from www.mortonsbooks.co.uk
Article continues below…
Advert