This week's roundup of news from the UK railway industry.
Here's the latest service updates.
Locomotion No. 1: Dispute over historic engine's new home resolved
A dispute over the future home of historic engine Locomotion No.1 has been resolved.
The agreement between the Science Museum Group and Darlington Borough Council will see Locomotion No.1 move to Locomotion in Shildon in the coming weeks, but return to Darlington for six months in 2025 – the bicentenary year for the iconic Stockton & Darlington Railway.
The agreement also allows for two further loans of Locomotion No.1 to Darlington – totalling 12 months – between 2026 and 2030. Click here to see more.
Father and daughter train drivers urge more women to pursue career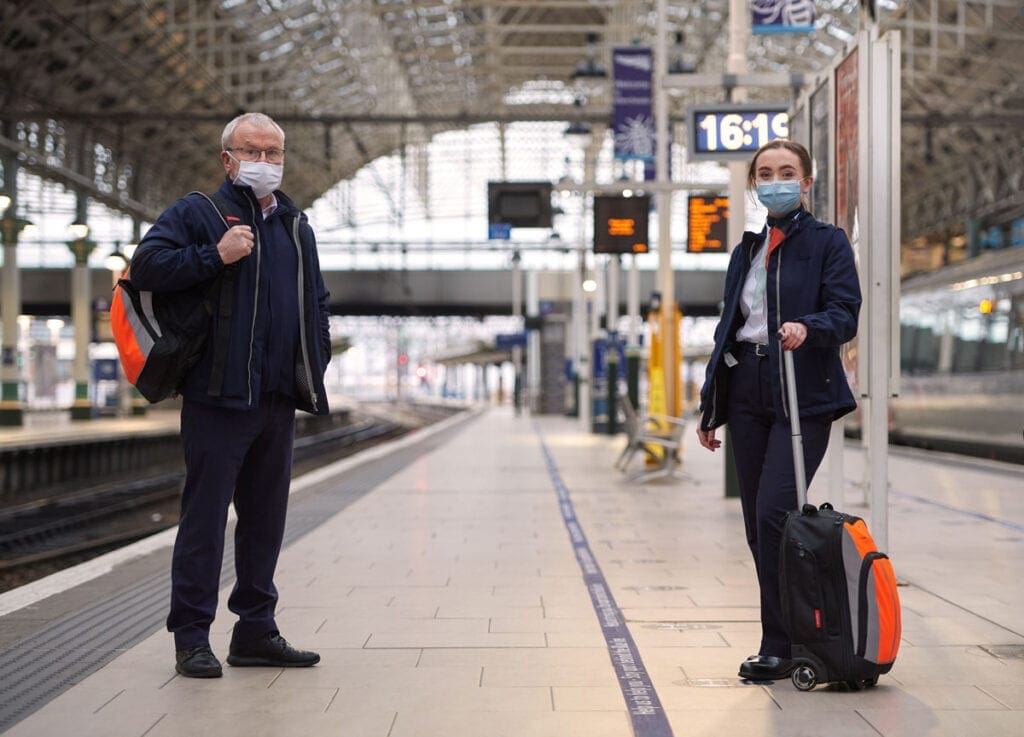 A father and daughter duo of train drivers are urging more women to consider pursuing the career on International Women's Day.
Kevin and Chloe McKinlay, who both work for Avanti West Coast, hope International Women's Day will inspire people to "challenge gender stereotypes".
They are believed to be the only father and daughter drivers working for the same operator on the UK railway network. Click here to see more.
Passenger train converted into COVID-19 testing station for staff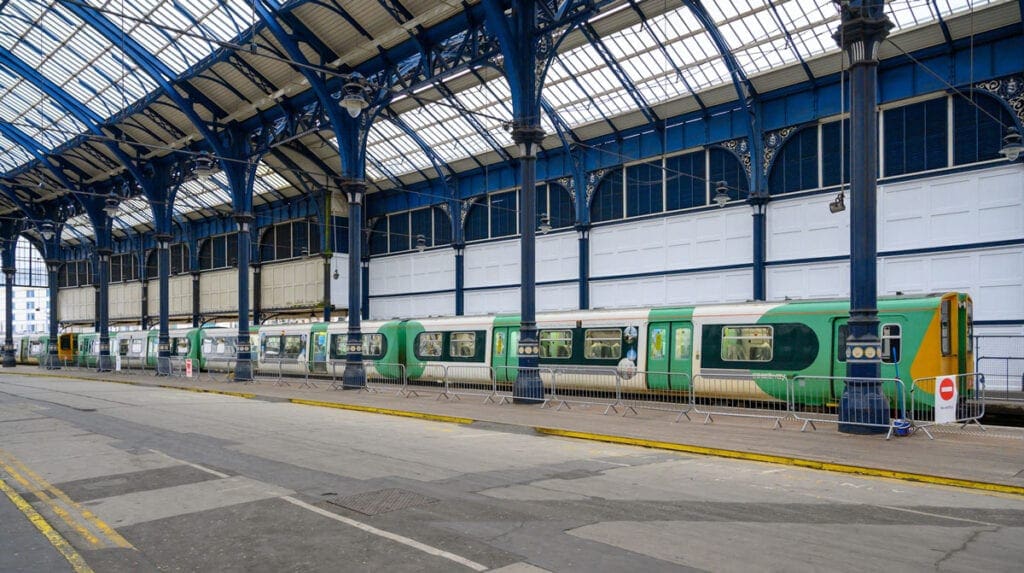 A passenger train has been converted into a rapid lateral flow COVID-19 testing station for railway staff.
The Southern Class 313 Coastway train stationed at platform 8 of Brighton station will be used with two other bases to test up to 1,250 workers for Govia Thameslink Railway (GTR), which operates Southern, Thameslink, Great Northern and Gatwick Express.
Mark Whitley, GTR head of safety and health, said: "One-in-three people with Covid show no symptoms. These tests are the latest in a long line of measures we've been taking to protect our colleagues and will help identify carriers before they have the potential to infect others. Click here to see more.
Severn Valley Railway clarifies photo charters position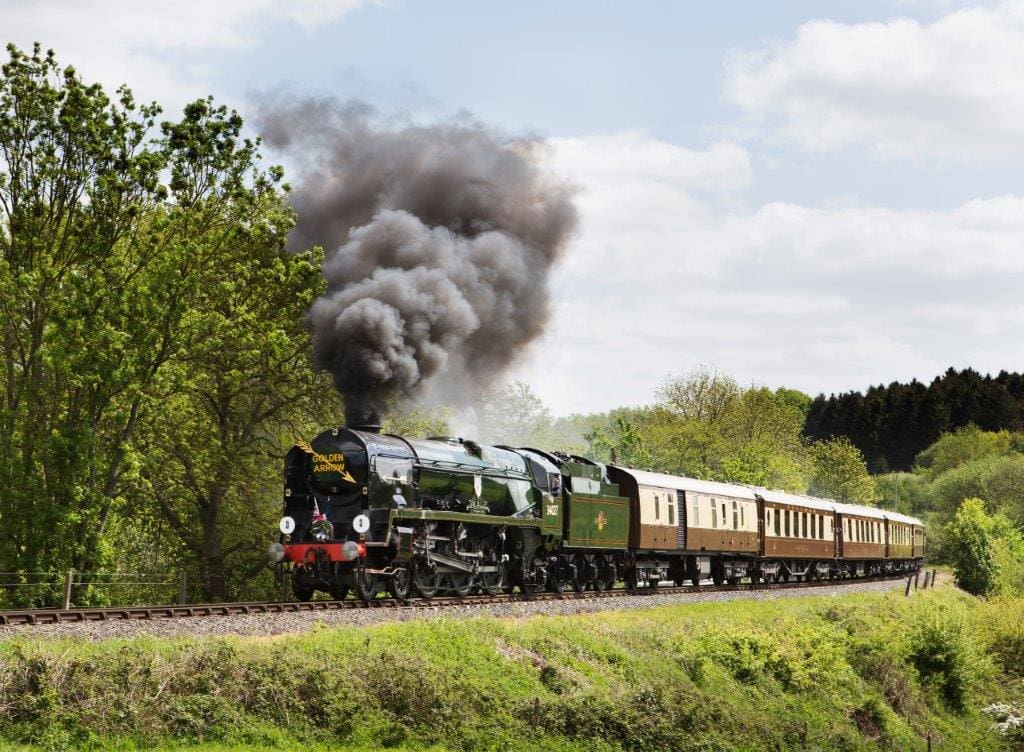 Following speculation about the Severn Valley Railway's (SVR) stance on lineside passes for photographers and photo charters, the railway has now outlined its position.
The SVR suspended passes last year because of COVID-19, no photo charters took place last season or have been planned for the 2021 season.
The railway has now clarified its long-term position on both of these issues. In the future it will not issue any new lineside passes, or accommodate any privately-run photo charters. Click here to see more.
Railway line reopens after 'environmental disaster' averted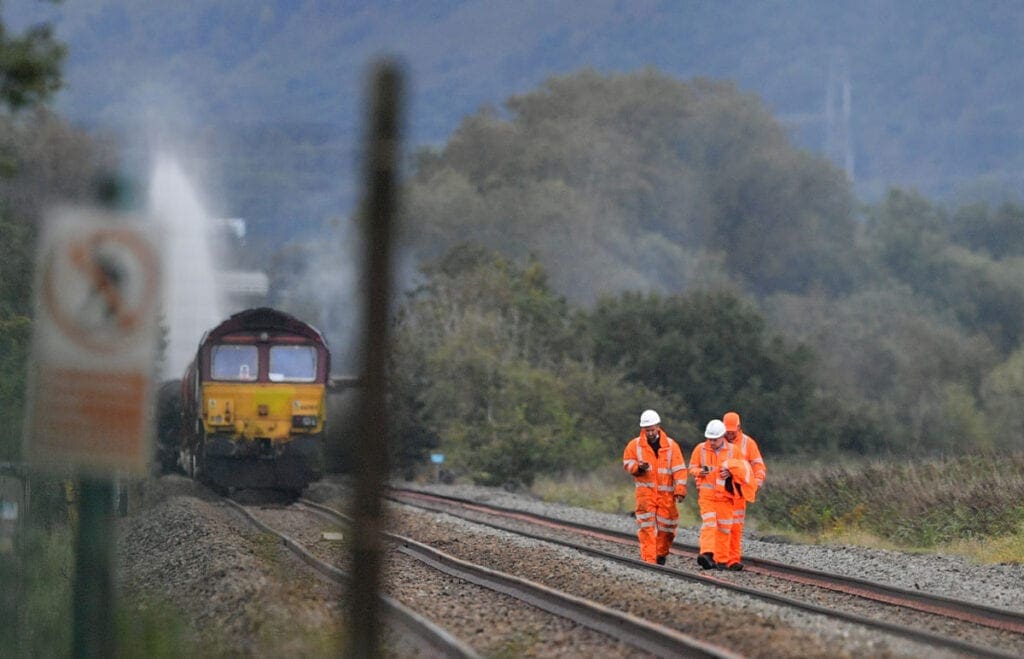 A railway line has reopened following a six-month operation to avert "total environmental disaster", Network Rail said.
The derailment of a freight train in Llangennech, near Llanelli in South Wales, on August 26 last year caused a huge fire and the spillage of around 350,000 litres of diesel.
There was major concern for a wildlife conservation area and waterways when the accident happened. Click here to see more.
Rail services ramped up as schools reopen in lockdown easing
Train services have ramped up as schools and colleges reopen across England on Monday.
Operators boosting their capacity through extra and longer trains include Great Western Railway (GWR), Greater Anglia, Southeastern, West Midlands Trains and TransPennine Express (TPE).
Other measures include extra staff providing guidance to passengers at key stations, and enhanced onboard cleaning regimes to limit the spread of coronavirus. Click here to see more.
CrossCountry – Train services are now able to run normally between Bristol Parkway and Newport.
Gatwick Express – Gatwick Express services remain suspended until further notice. Southern and Thameslink are still running to and from Gatwick Airport, and will provide journey options to both London and Brighton.
Grand Central – Following the Government decision to impose a national lockdown on 4 January 2021 and a national "Do Not Travel" recommendation, Grand Central have taken the decision to suspend their services until the end of Friday 26 March. You can find more information here.
Great Western Railway – The railway line has now reopened between Bristol Parkway and Newport following an engineering problem that occurred earlier this month on a bridge near Patchway.
Hull Trains – The latest timetable can be downloaded here.

To help stop the potential spread of coronavirus, the UK, Scottish and Welsh governments have decided that the wearing of face coverings when travelling by train or other public transport is compulsory in all parts of Britain. So, if you travel by train, make sure you bring a face covering to wear.
We will continue to run as much of the network as possible and will update our website with any service changes. Please check before you travel.

We're doing all we can to make sure those who need to travel can continue to use public transport safely and everyone must continue to take the simple steps of good hand hygiene, wearing a face covering in stations and for your whole journey, and social distancing wherever possible.
Due to Crossrail works the following services will be affected. Please check before you travel and plan your journey ahead of time.
Waterloo & City Line: No service until further notice.

See the latest status updates on London Underground, including a map of closures.
No service between Romford and Upminster while we fix a faulty train at Romford. London Overground tickets are being accepted on London Underground via any reasonable route.
Until Tuesday 6 April, late evening weekday trains at 2303 2333 and 0048 from Liverpool Street to Chingford will not run due to staff shortage.
Until Friday 14 May, we will temporarily be running a reduced service during peak times on weekday London Overground services to and from Bush Hill Park and Enfield Town. There will now be two trains per hour throughout the day in place of the standard four trains per hour peak service. The following trains will not run: Liverpool Street to Enfield Town at 06:45, 07:15, 07:45, 08:07, 08:45, 16:15, 16:45, 17:15, 17:45, 18:15 and 19:22. Enfield Town to Liverpool Street at 06:54. 07:24, 07:54, 08:24, 08:54, 09:24, 17:07, 17:37, 18:07, 18:37 and 19:07. In addition, trains at 08:00 from Liverpool Street to Cheshunt and at 08:43 from Cheshunt to Liverpool Street will not run. This is due to a shortage of staff.
Until Friday 14 May, a reduced weekday service operates between Richmond and Stratford. Two trains operate per hour between Richmond and Willesden Junction, continuing to Stratford. Six trains operate per hour between Willesden Junction and Stratford, with four of these trains an hour operating to/from Clapham Junction.
Check before you travel and plan your journey ahead of time.
Metros around the country
National lockdown: Stay at home. Only use public transport for essential purposes. Avoid travelling at busier times if you can, wear a face covering (unless exempt), open train windows to help with ventilation, stay apart from others and wash or sanitise your hands frequently.
For more timetable information visit nexus.org.uk
Stay at home and avoid travel, except for work, education, or other legally permitted reasons.
Following the latest government announcement, we want to reassure customers that still need to travel with us during lockdown that we will be operating a full service during this time.
We are currently working towards reintroducing passenger services on a line-by-line basis this morning with the aim of running our timetabled service from approximately midday. Services may be subject to delay and passengers are advised to continue checking @merseyrail on Twitter and the website before they travel.
Due to the ongoing impact of the Coronavirus pandemic we are having to make short notice changes to our services.
All routes will operate to the current timetables but services will end at around 8pm every day. There will be no service on any routes after around 8pm.
The current frequencies of service are unchanged;
YELLOW & BLUE: Up to every 15 minutes during the day, every 20 minutes at other times and on Sunday
PURPLE: Every 30 minutes
TRAM TRAIN: Every hour
Please be aware that due to the short notice of these changes, timetables on tram stops may be incorrect until updated information can be posted. Additionally, some journey planning tools and websites may also offer incorrect journey information.
The first tram and last tram will run at their usual time, but customers should expect trams to operate every 15 minutes during the day with this being kept under constant review.