Grab the April issue of Railways Illustrated for the best coverage of today's railway scene.
Each issue of Railways Illustrated offers a comprehensive round-up of the latest news and topical events from the UK across the present-day railway, including heritage traction in operation on the main lines.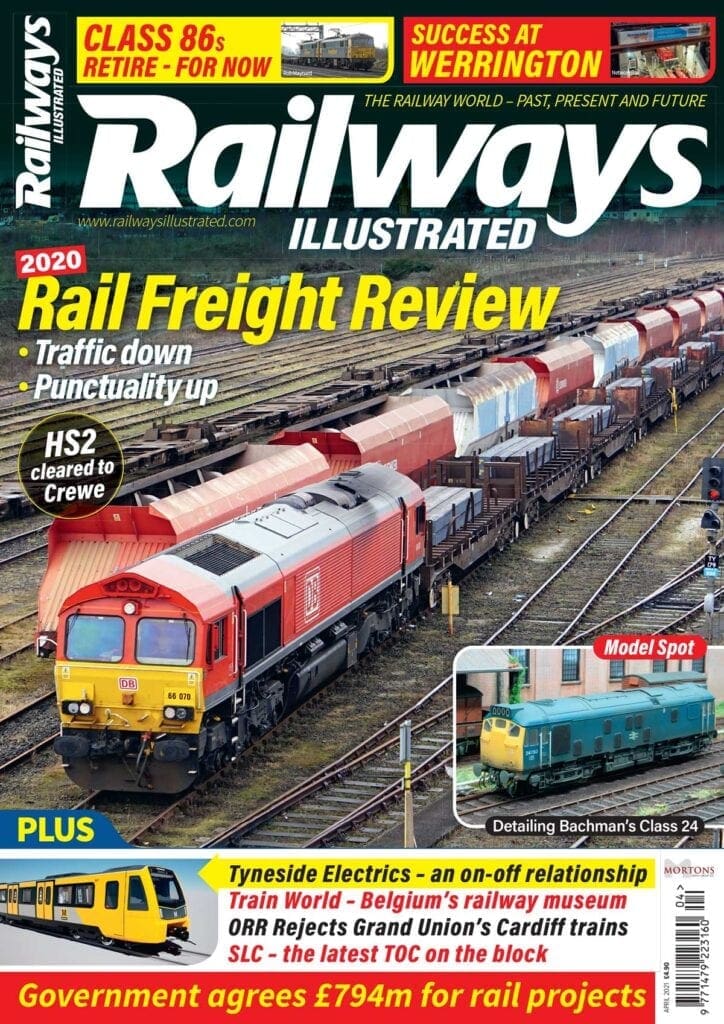 Railways Illustrated reflects the energy and vitality of the present-day railway scene. Here's what's coming up in the April issue:
Rail Freight Review 2020
Paul Shannon charts the railfreight gains, losses and changes of the past 12 months.
Tyneside Electrics
Graeme Pickering charts the on-off history of electric traction on Tyneside.
Train World – Belgium's railway museum
Yinka Jan Sojinu visits the impressive Train World railway museum at Brussels' Schaerbeek.
Article continues below…
Advert
The April issue of Railways Illustrated is on sale now! Click here to order your copy, with FREE UK delivery.